UAC insurance programs are administered by Snellings Walters Insurance Agency, one of the largest independent insurance brokers in the Southeast.
Property | Auto | Workers compensation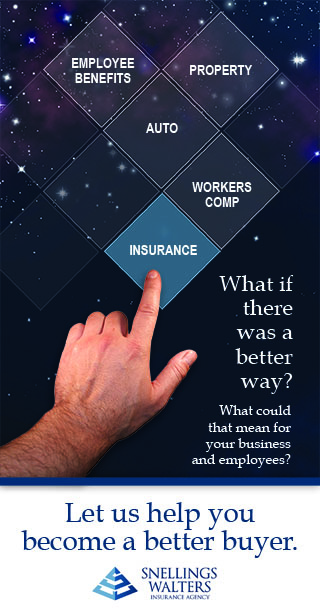 Providing risk consultation on Commercial, Health, and Executive needs.
Insurance plan
General liability, workers compensation, auto, equipment
Licensed throughout the nation
Bonds
Safety services
Health insurance
View video below for overview of health benefits for UAC members.
Spend less time on insurance issues. One invoice for all coverages. Online systems for your HR managers. We'll help you design a plan that is tailored to your specific needs. Bilingual call center so your employees can call directly for information.

Offer benefits like big companies. The power of your group gives you more bang for your buck so you can offer more for less. Position your company to compete for the best employees. Take care of your current employees so they remain loyal to your company.

Make pricing more predictable. Drive results that are more predictable and create long-term savings for your company. Help contain your costs by offering company-specific wellness programs like tobacco cessation or activity-based challenges. Just like your safety programs help you reduce workers comp claims, wellness programs can significantly reduce your health costs. Don't worry, we'll help you develop programs that work for your company.

Choose your doctors and facilities. Large national network means more options for you and your employees.
You choose:  Medical
 | 

Dental | Vision | Life | Disability | Voluntary Benefits
Put the power of your UAC membership to work for you!
Let's talk.
Tara Byrd            770-396-9600
Tracy Leffel         678-580-4910
Why Snellings Walters?
People who know our industry
A Georgia-based company that is active in the community
Responsive
Ability to shop the insurance marketplace for you
Options exclusive to UAC members

1117 Perimeter Center West, W101 | Atlanta, GA 30338
770 396-9600 Phone | 770-399-9880 Fax