UGA Turfgrass Field Day and UAC Exhibitor Tradeshow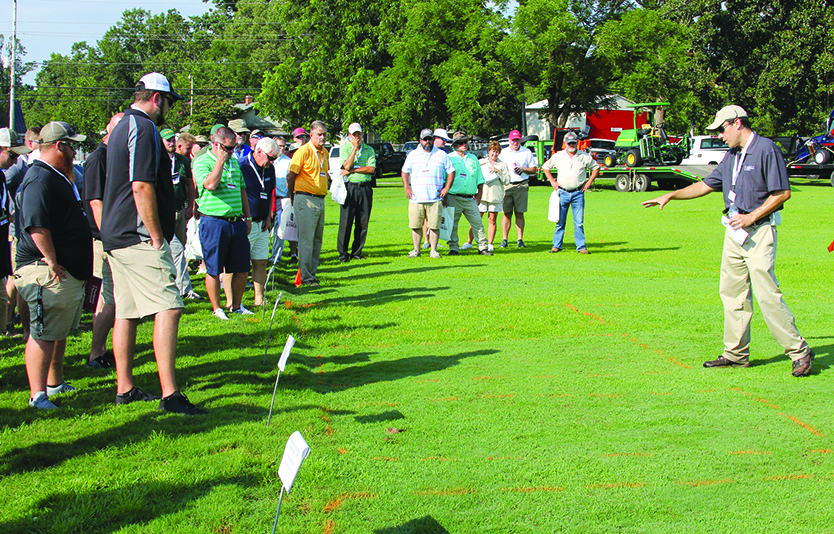 The GA Turfgrass Research Field Day is hosted at the University of Georgia Griffin campus in even-numbered years, offering the results of the latest turfgrass research and highlighting the newest turfgrass releases. 
This will be a VIRTUAL event this year!
Regrettably, due to COVID-19 outbreak the UGA Turf Team has cancelled the in-person 2020 Turfgrass Research Field Day, scheduled for August 5.  The Team is making plans to prepare a virtual field day that can be viewed online.  Our target is to release the videos mid-August.  We have been in discussion with The Georgia Department of Agriculture with the objective to present the virtual field day where viewers can receive pesticide recertification credits.  We are still working on details and preparing to resume research activities we can present.  As the summer progresses, additional details will become available.  There will be an in-person, on campus 2021 Turfgrass Research Field Day in August 2021.
Details - including the date - are still being finalized, so please check back here for registration and sponsorship information.