SEED Sponsorships
Join fellow UAC members in supporting UAC at a level beyond your membership investment!
SEED sponsorships show your company's high level of commitment to UAC, professionalism and the industry.
SEED sponsorships help fund initiatives such as workforce development programs, legislative issues, education and programming.
This annual sponsorship begins on the contribution date.
SEED sponsorship levels/benefits are described below, and include advertising options.
Available to current UAC business-level members only.
For more information call: 705-750-0350 or email office@georgiauac.com
NOTE: The Georgia Urban Ag Council is a 501(c) 6 organization dedicated to professional education and services to the Urban Ag Industry in Georgia. This sponsorship is not a charitable contribution, but may be tax-deductible as a business expense. Please check with your tax advisor for clarification.
Sign up or renew a SEED sponsorship now!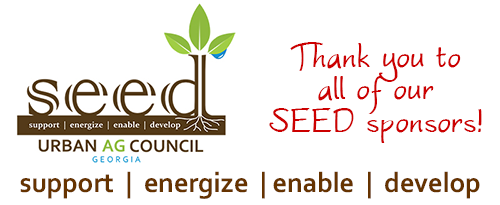 GOLD SPONSORS: Chatham Landscape Services | Crabapple Landscapexperts | Falling Leaves Lawn Care | Georgia Crop Improvement Association |  Hunter Industries | The McKinley Group | Outdoor Expressions
SILVER SPONSORS: Beyond the Curb Landscaping  |  Southern States Turf Division