Unusuable space made usable

Making room for recreation and entertainment.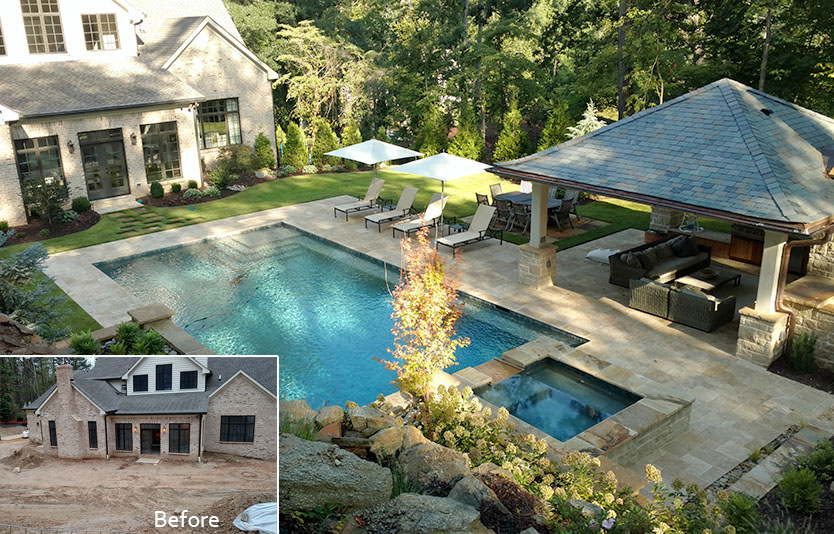 The homeowner asked us to collaborate with the builder to provide a master plan for the backyard area. Pool, sports court, and cabana were some of the many elements the homeowner wanted to incorporate into this backyard space. One real concern expressed by the homeowner was to maximize what appeared to be a lot of unusable space.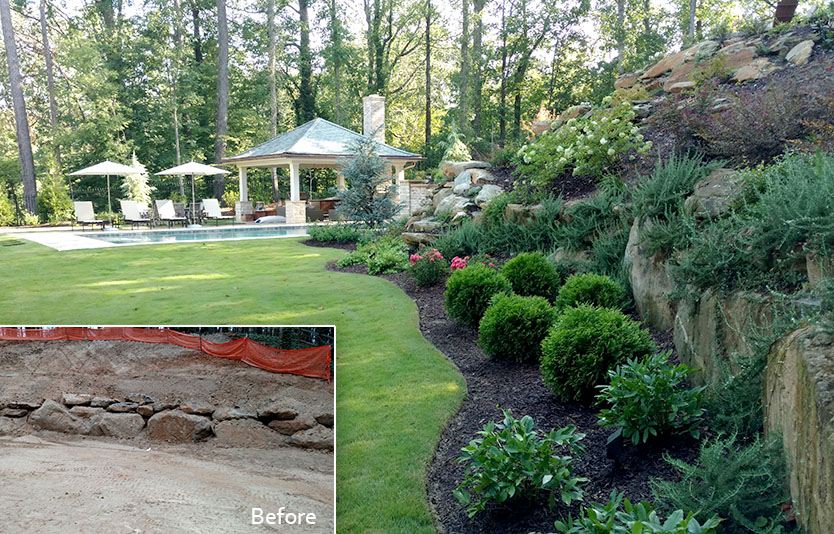 There was a tremendous amount of earthwork to do just to get to the beginning point of implementing the plan. There were numerous large (very large) boulders; using them on-site helped reduce the cost of the excavation and allowed us to create natural boulder terrace walls to address the grade changes. The homeowner did not want to use masonry or modular block walls to an excessive extent. Once the pool and excavation work was completed, our first task was to properly amend all planting areas with composted soil and define the plantings in turf areas.
The homeowner requested the incorporation of conifers, flowering shrubs, groundcovers, and perennials, keeping the landscape free-flowing and more eclectic rather than formalized. When walking the final landscape, we realized that the vista from the top of the hill was so pleasing that we added a small fire pit and gathering area so everyone could enjoy the view from above.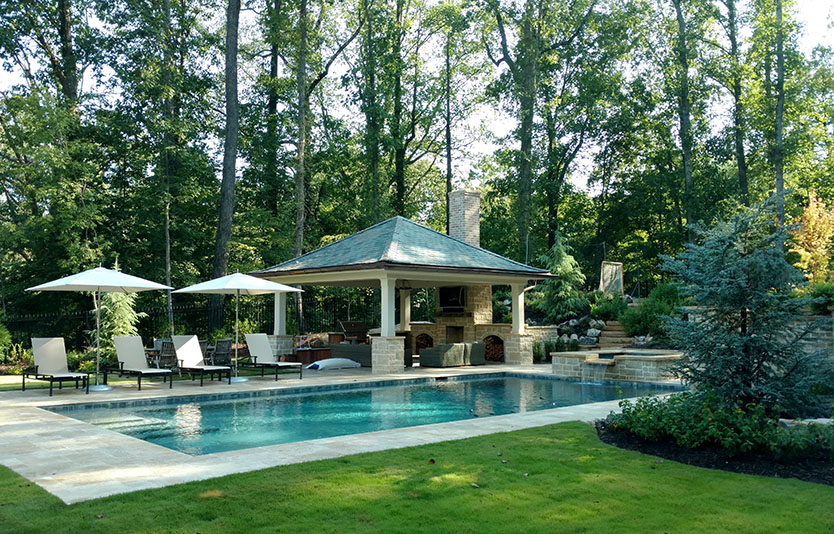 The finished pool and cabana area. Note in the upper right-hand corner the small white net of the sports court area.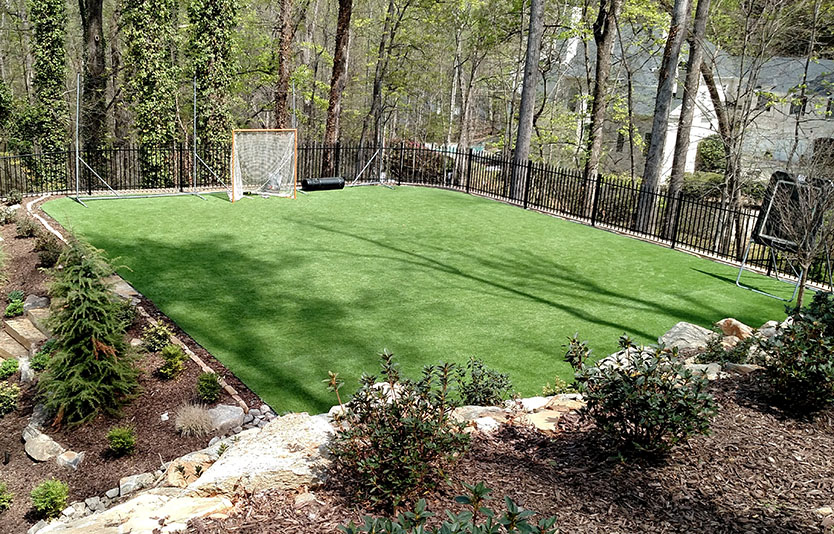 This sport court area is for the homeowner's son to practice lacrosse.
As the final pieces came together, the homeowner was pleased with how well space was maximized and how warm and inviting the backyard area would be for entertainment.
---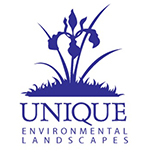 Providing landscaping services throughout metro Atlanta for over 25 years, Unique Environmental Landscaping company was recently counted among the Atlanta Business Chronicle's top 25 commercial landscape companies. Unique Environmental works with residential, commercial and homeowners associations, from designing a grand landscape to maintaining commercial and HOA properties.
The staff designers and installation experts at our company have the experience to create and install the landscape of your dreams, giving attention to every detail.