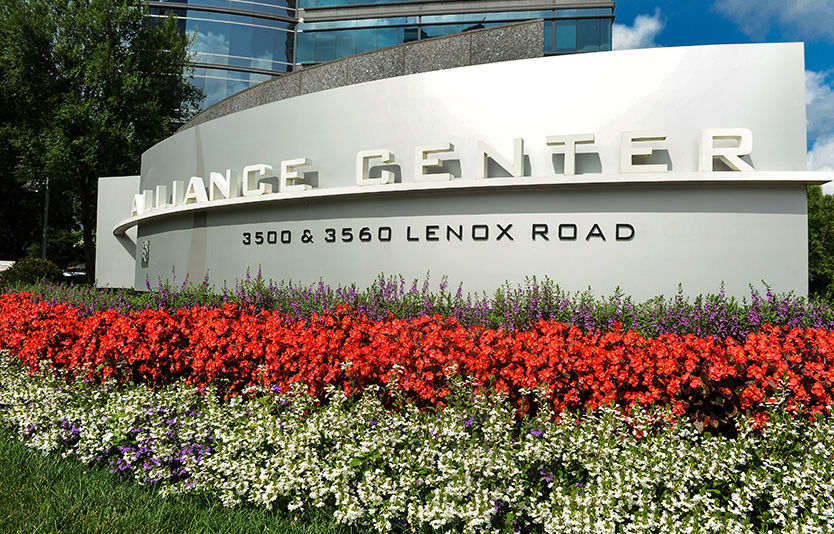 First class landscape upgrade.
Situated in the heart of Buckhead, Atlanta's top business district, Alliance Center is comprised of two first-class office buildings. The tenants and their 2,500+ employees have access to a number of on-site amenities including covered parking, a fitness center, a restaurant, two cafés and more. Ultimately the owner/property management company wanted to enhance this 15-year-old landscape, addressing some challenges with its plant palate while providing the high-class, full-service feeling that tenants experience inside the buildings in the landscape as well. New colors and textures were introduced to the landscape as well as an extensive amount of Mexican beach pebble that was utilized throughout the site to give the campus a unified look resembling a dry creek bed.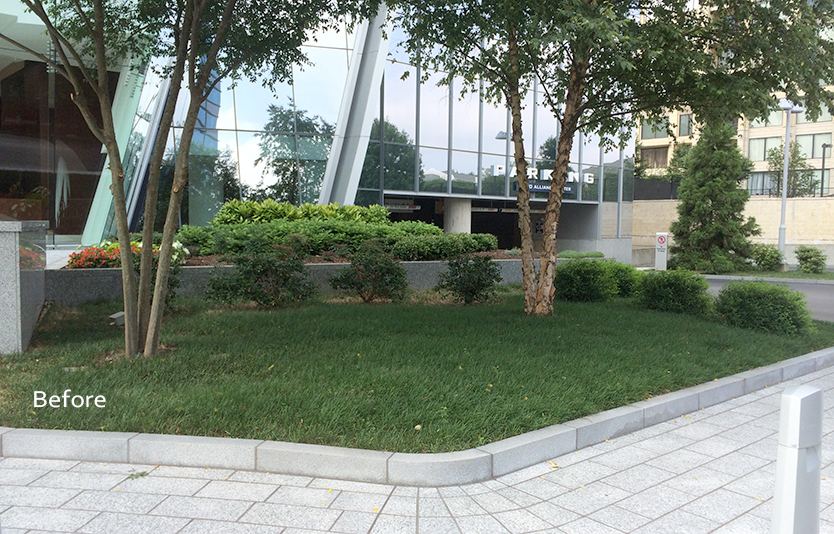 The client's goal was to renovate and enhance this 15 year old landscape, which was largely green with very little color.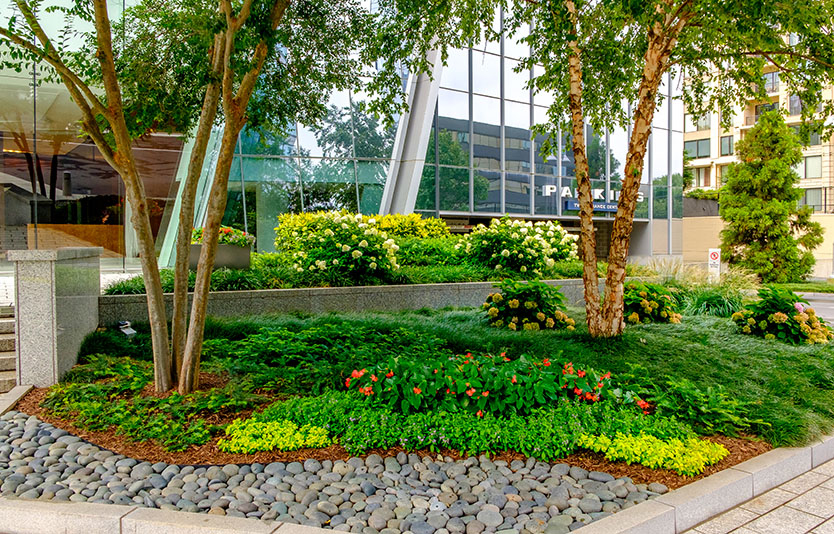 Three years later, this same bed has been transformed using a variety of textures, colors and plant heights along with the unifying Mexican beach pebble theme to create a more visually impactful landscape.
To add visual interest to the site's perennial palate, the landscape contractor installs 9,000 annuals in two seasonal color rotations per year.
The site has a low-water irrigation system, which captures runoff from parking lots in a retention pond, and collects water from the rooftop and condensers in a 300,000 gallon cistern, which is then drawn to water the property. There are about 135 irrigation heads (including rotor heads for turf and spray heads for groundcover, shrubs and color beds) and three zones.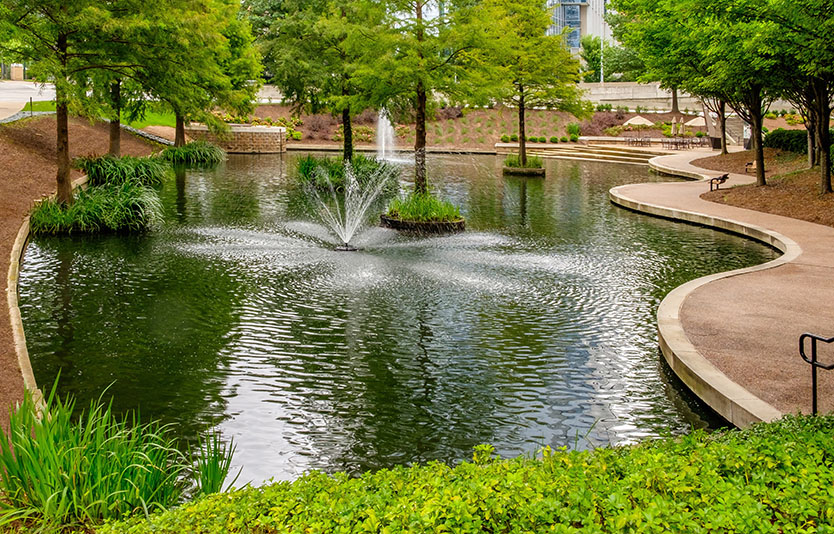 In addition to maintaining the area around the storm water retention pond, crews use a small boat to access the small planting islands, which contain bald cypress trees and iris, venturing out four to five times a year to weed, prune and mulch. The bald cypress serve a secondary function, as their roots help prevent pollutants from spreading within the pond.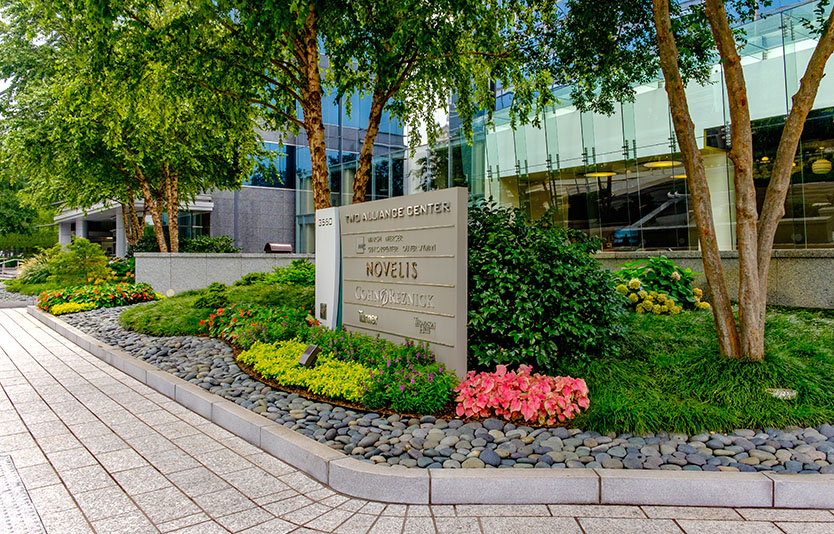 Grit, leaf and seed pods from surrounding trees often fall down between the Mexican beach pebbles, enabling weeds to thrive. The landscape contractor recently removed all 12,000+ rocks from the site, weighing a total of about 100 tons, and installed slate chips at the bottom of the plant beds to form a decorative textured base and protective barrier against weed growth, then washed down every single pebble and put all of them back in place.
Providing a consistently high standard of maintenance in this urban landscape is challenging. But with strong communication between all parties and an eye to detail, the project is accomplishing its goal of creating a top notch landscape for its employees.

Ruppert Landscape provides commercial landscape management services to property owners and managers throughout the eastern United States. The practice of accountability with all members of our team results in a quick response to client requests and high-quality services that can increase the value of any landscape investment.