Vibrant colors and textures make an impact.
This homeowner enjoys their seasonal color splashed across their yard.  The vibrant contrasting colors with the use of a variety of textures fulfills this homeowner's objective for their summer display of seasonal color. Then the reality of the summer's heat and dry spells sets in and makes it a difficult season for the flowers. Staying consistent with watering, bi-weekly maintenance and regular fertilization keep the flowers beautiful all season.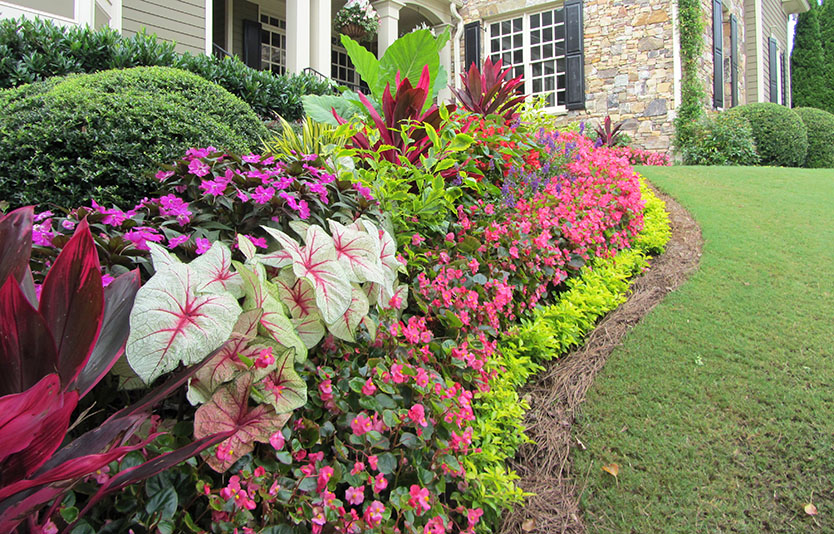 The bold, fuchsia leaf of the Cordyline with the chartreuse leaf of the Gold Edge Duranta and Yellow Duranta grabs your attention and displays the contrast of colors.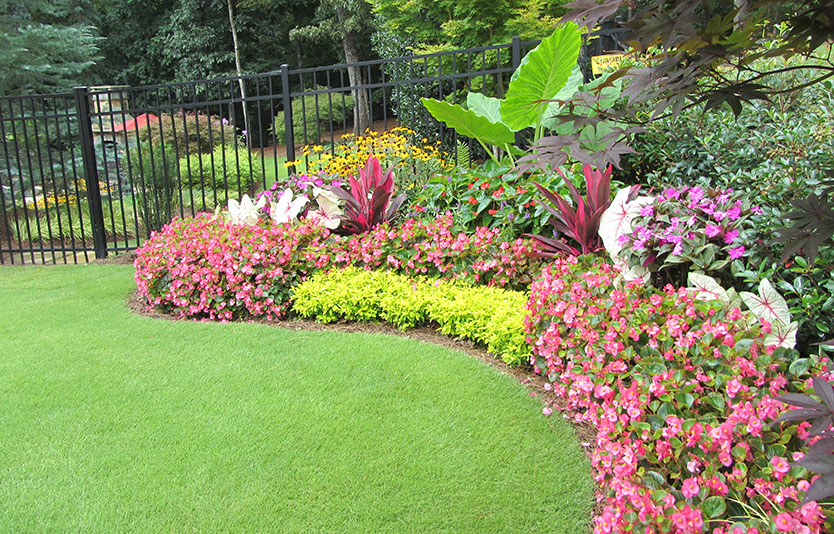 This bed is located just before entering the back yard.  The placement of the Rudbeckia Goldstrum gives this bed an extra pop of color.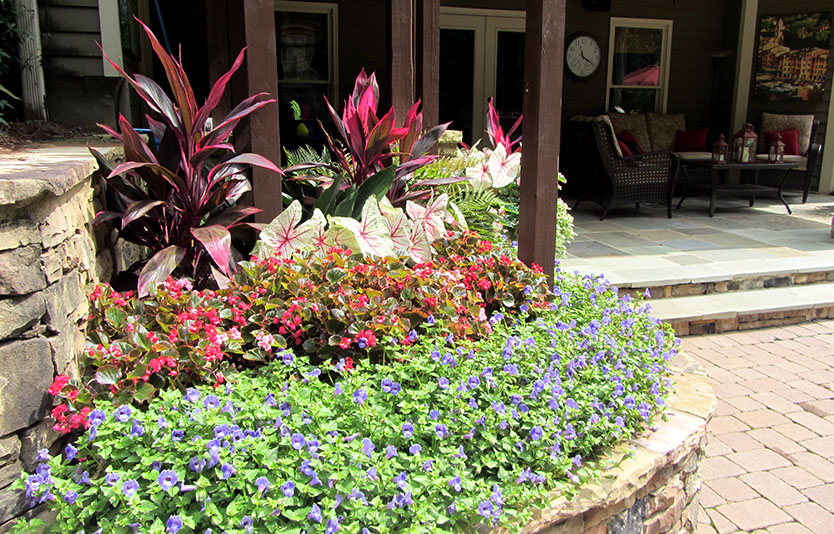 Blue Torenia softens the reds, rose and white combination.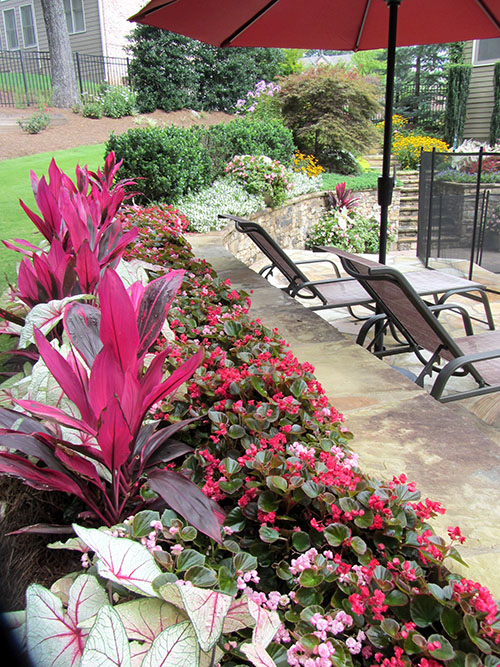 When entertaining family and friends this homeowner gets to have a lovely view of the flowers.
Adding the flower containers and flower beds allow the pool area to come to life with interest.
---

Gibbs Landscape Company offers a proven track record of creative, quality landscape design and maintenance. You deserve the best in landscape design/build and maintenance...You deserve Gibbs Landscape Company. We have earned the reputation of being the market leader in residential and commercial landscaping, and this is largely due to what we have termed "The Gibbs Approach" which includes service, creativity, experience, teamwork, and results.