Outdoor space turned into "5 Star Resort."
The homeowner's objective was to light their newly renovated outdoor space to keep with the elegant design enjoyed during the day. Our customer had never had architectural, nor landscape lighting, and wanted to make their outdoor entertainment space as enjoyable at night as it is during the day.
The design was created during the construction phase of this project. This created more of a challenge for the client, who had a difficult time envisioning not only the lighting design, but what their property would look like when the construction was complete. Timing was essential and had to be just right to get sleeves and wiring run prior to ground materials such as concrete being poured and before decking and walls were finished to create a seamless custom-designed final product.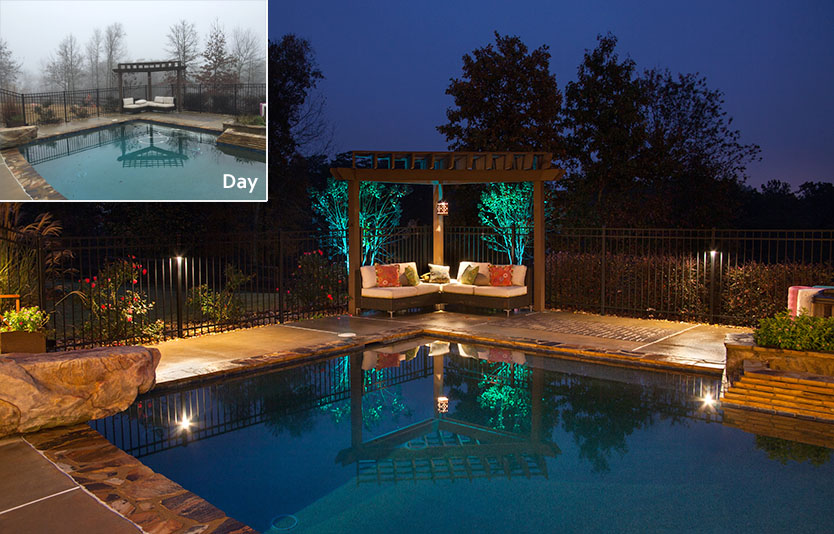 The objective was met by installing lighting throughout the area. Custom copper lanterns installed at the lounging area on each corner of the pool with Caribbean Blue lenses on the Crape Myrtle Trees. Café lights were added at the dining area and are controlled manually by a switch, located in the outdoor kitchen.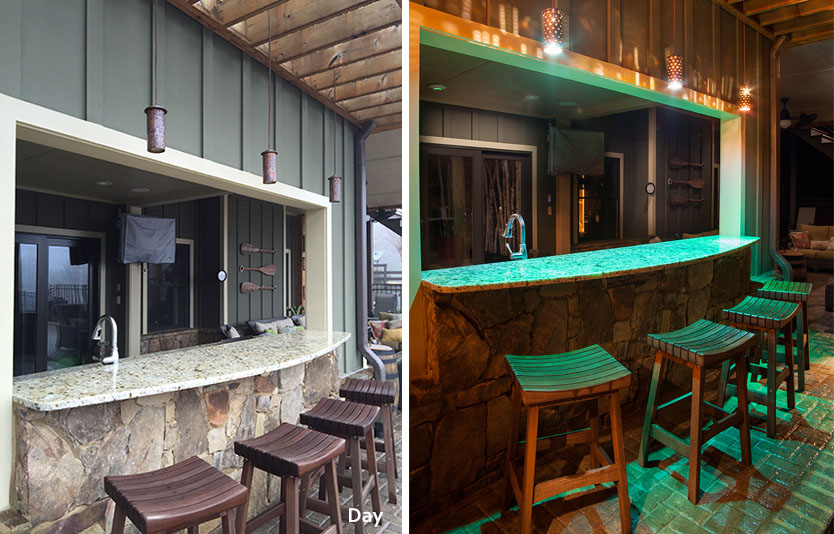 Copper star lights were installed at the bar area with Caribbean blue lenses, which are controlled by a timer and a switch was also installed to manually override when needed.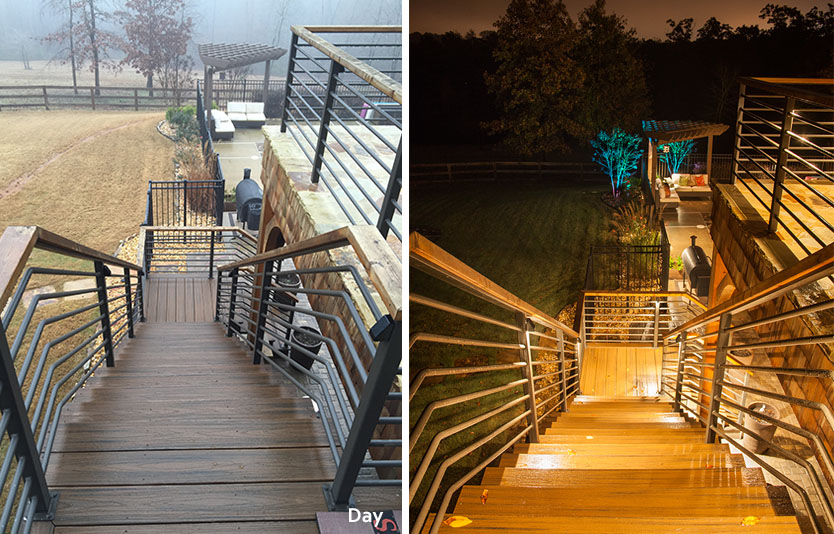 We used bronze up and down lights on cedar posts to accent the architecture of the arbor, decking, rail lights along the hand rails of the deck, and around the pool area to provide safety while being elegant and pleasing to the eye.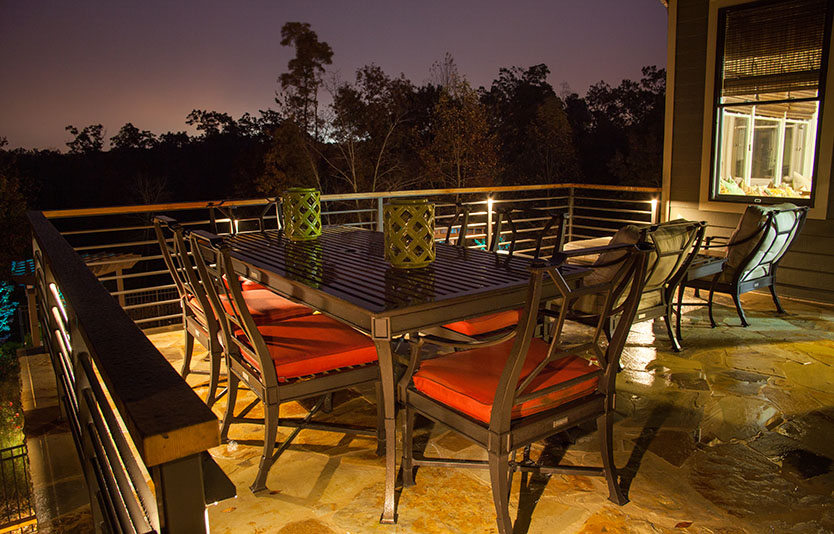 Once the lighting installation was complete, we walked the property with the client to make adjustments and recommendations. The homeowner says that their back entertaining area now looks and feels like a "5 Star Resort"!
---

At The Outdoor Lights, our talented lighting design team and technical experts creatively and strategically craft each project to ensure the resulting design illuminates your property like a work of art. Our custom design and build solutions complement your property, whether it's new or an existing construction.
Our company was founded on the core values of quality work and exceptional customer service. We approach each project with original thought and pride ourselves in taking the greatest care with every detail – from design through installation. Precision placement of lighting can ensure the difference between a brilliant effect and an ordinary installation, and we strive for excellence with every component of the outdoor lighting process.