Envisioning a dream come true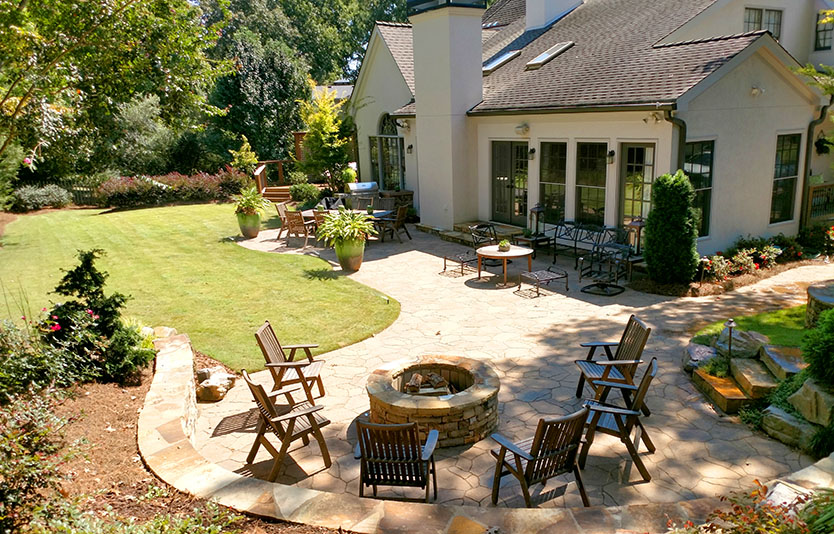 Turning nightmares into dreams.
The primary goal for these homeowners was to stop having nightmares about their back yard. They had dreams about hosting large family events (weddings, showers, holidays) but were at a complete loss about what to do.
We convinced them they needed to do more than just expand the deck to achieve their dreams. We helped them envision the space and how we could make it all one level to create an optimal entertaining area.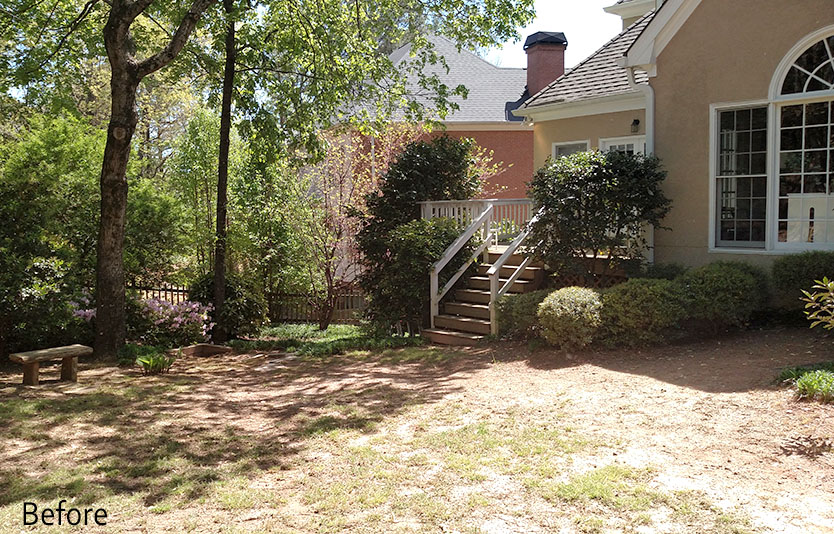 View of the back yard that slopes away from the house. The deck was not really connected to the rest of the yard.
Looking from the lower part of the yard up into the back area in the "before" photo, you can see how it was unusable for entertaining. Leveling the yard connected the house to the entertainment space.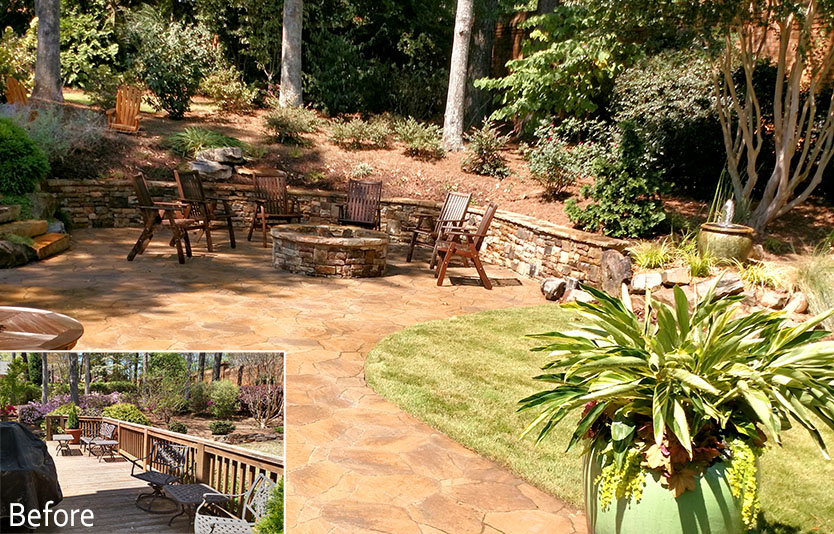 The "before" photo shows the view off of the deck that was their entire entertainment space. The large photo is the same view, with the project completed. The fire pit was one element they wanted to have that would allow a large group to gather around.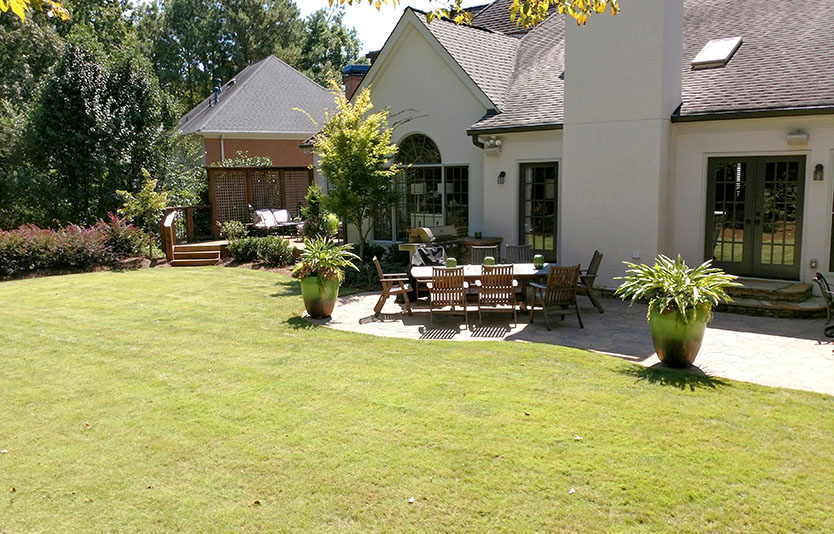 This photo shows how we have leveled out the yard and created one cohesive space that ties in with the deck and the house.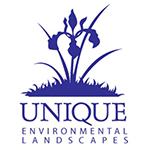 Providing landscaping services throughout metro Atlanta for over 25 years, Unique Environmental Landscaping company was recently counted among the Atlanta Business Chronicle's top 25 commercial landscape companies. Unique Environmental works with residential, commercial and homeowners associations, from designing a grand landscape to maintaining commercial and HOA properties.
The staff designers and installation experts at our company have the experience to create and install the landscape of your dreams, giving attention to every detail.