Why 'design' your landscape?
Plan and design for success in your landscape.
Designing a garden is done either consciously or unconsciously. Even those gardens that seem to be "all over the place" are the result of a series of decisions-- planting a tree here, adding a border of flowers there, perhaps placing a water feature somewhere else. 
The most successful gardens usually begin with a consciously planned design. The result is usually much better aesthetically and practically, and the overall design more coherent, if you include the entire garden in your scheme. If you forego planning, the results are often a haphazard collection of plants, with too many variations in shape, color, size, and texture, which creates confusion.
What to think about
To begin the "conscious" effort of designing your garden, you'll need to think about these things:
Why do you want a garden?  What are your lifestyle needs?
How much time to you have for maintenance?
What's your budget?
Analyze the site. Are there drainage issues?  How much sun and shade does it receive?  Is the yard flat or hilly? What's the soil like?
What kind of plants do you want?
Begin the design
Once you've done your homework and come up with answers to these questions, it's time to draw a blueprint of your yard and begin designing the garden. Don't worry, you don't need a degree in landscape architecture or be a skilled artist to put your ideas on paper.  Follow these simple steps as a guide to draw a plan for your own landscape or garden.
Measure your yard.  You'll need an accurate measurement of the garden in order to create an accurate plan. Find the e longest measuring tape you can, find some small stakes you can use as markers, get out the clipboard and your pencil and go out into the garden again. Draw a rough outline of the yard, and begin to measure.
Start from the house and measure the boundaries of the yard, from corner to corner. Measure the position of windows and doors in the house so that, later, you have a precise idea of how house and garden relate. Measure and mark existing shrubs and trees, driveways, swimming pools, steps and stairs. Anything that is large and/or likely to stay put in your scheme needs to be there. When measuring trees, measure the spread of the canopy as well as the trunk so you'll have precise figures to work with later. For shrubs, measure the circumference of the entire plant.
Make a scale drawing of your present landscape. You'll need graph paper, a ruler, a sharp pencil or two and a good eraser. Letter-sized graph paper with four squares to the inch is readily available and easy to use. Establish the scale that you'll use for the plan (how many feet each inch on the paper will represent) and write that on the plan.  If you are sketching a really large garden or prefer a larger scale, you may want to tape two or more sheets of graph paper together, or buy larger sized sheets.
Orient the plan by designating which way is "up." An easy way is to show north with an "N" and a pointing arrow. Remember, you'll probably be looking at the plan from the bottom of the page up, so your "N" symbol will not necessarily be pointing up.  Here's an example:  You are drawing a plan of your front yard and viewing it from the street. Your house faces east, therefore your "north" arrow will be pointing to the right of the page.
From your rough measurements, draw in the outline of the house and all hardscaping (driveways, sidewalks, patios, etc.). Service areas (such as garages and carports, trash can collection and other storage areas, storm drains) should be worked into the plan now to ensure that they don't throw your entire concept later. This is where scale is important—use simple math to convert the previously measured elements to correct dimensions for your drawing.
Next, draw in the trees and shrubs that are already established in your yard. Use any system that you find easy—trees can be drawn as circles, shrubs can be drawn as squares, or more elaborate shapes can be used for different types of plants. A very helpful professional landscaper's template can be purchased at the office supply store for use in drafting your plan. The template includes different sized and shaped stencils, curved and straight lines and other features that will assist you in completing a professional looking illustration. The most important thing is that you know what each shape represents! This is where a key is important. Once again, use the measurements that you previously took of the actual plants and convert them to the scale you are using for your plan.
Once you have this master plan, make several copies and keep the original in a safe place. That way, you can draw and erase to your heart's content until you get the final plan right!
Implement new ideas onto the plan.  Here's where all of your research and planning pays off. First, define a focal point in the garden--a naturally occurring or strategically placed feature or plantings that draw the eye to them. This gives the rest of the garden a more dramatic, orderly look. A small garden may only need one focal point, but a larger area may need several. Design around this.
Draw in any new hardscape first—paths, sidewalks, children's play areas, etc.
Add planting beds and borders, trees and shrubs.  Once again, this is where your key is important.  Different shapes, letters and symbols—can represent plantsbut you've got to know what those shapes and symbols represent. Add these symbols to your key.

Select plants based on how they will be used. For shade, choose medium or large deciduous trees. For screening purposes, choose plants with dense foliage to block views. If screening is needed year round, use evergreens. Planting trees and shrubs in groups can also divide and define different areas.
In order to achieve proper groupings and create a pleasing array, it is important to follow a few guidelines. Plants of a kind should be grouped somewhat closely in order to grow together. Spacing between dissimilar groups should be greater so plants of different kinds don't overpower each other. On the same note, plant shrubs far enough from trees to prevent the trees from overcrowding the shrubs. Make sure to consider mature plant size when putting your plan on paper.
As a general rule, group several of the same kinds of plants together. Group three or five plants of a kind together, because odd numbers generally offer a more interesting appearance.
When selecting plants consider the textures of different varieties. Leaf sizes, shapes and colors add interest as do various plant heights and widths, different branch configurations and needle lengths. Be sure to consider rhythm, balance and repetition as well.
To round out the landscape, plan for year-round color. Bulbs, ornamental trees and flowering shrubs provide spring color. Summers are highlighted with annuals, perennials and summer flowering bulbs. Fall brings foliage color and the beauty of perennials such as asters and chrysanthemums. Color during the winter can be achieved with evergreens, rich bark color and berries, winter-blooming perennials, annuals, shrubs and trees.
Execute the plan
Now that you've got your finished plan in hand, it's time to execute your plan. Solve any drainage and soil problems first, install hardscape and irrigation if required, and start buying plants! Fall and winter are the best time for planting -- follow these steps and you will have a professional and personal landscape you can enjoy for many years to come.
For more information about garden design:
Residential Landscape Architecture: Design Process for the Private Residence, Norman K. Booth and James E. Hiss, Prentice Hall, 2002.
Easy Garden Design: 12 Simple Steps to Creating Successful Gardens and Landscapes, Janet Macunovich, Storey Communications, Inc., 1992.
Basic Principles of Landscape Design, Dewayne. L. Ingram http://edis.ifas.ufl.edu   Florida Cooperative Extension Service,  1991.
Complete Land Designer 3-D,  CD ROM.  Bellevue, WA: Sierra Home 2001.
Photo courtesy of The Fockele Garden Company
---
About the author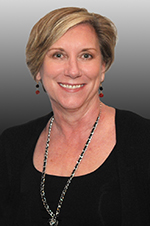 Mary Kay Woodworth is Executive Director of the Georgia Urban Ag Council. In her spare time, you can find her digging in the dirt, pulling weeds, and writing garden-related articles for publication.