Water, slope and drainage

Sloping side yard causes drainage problem.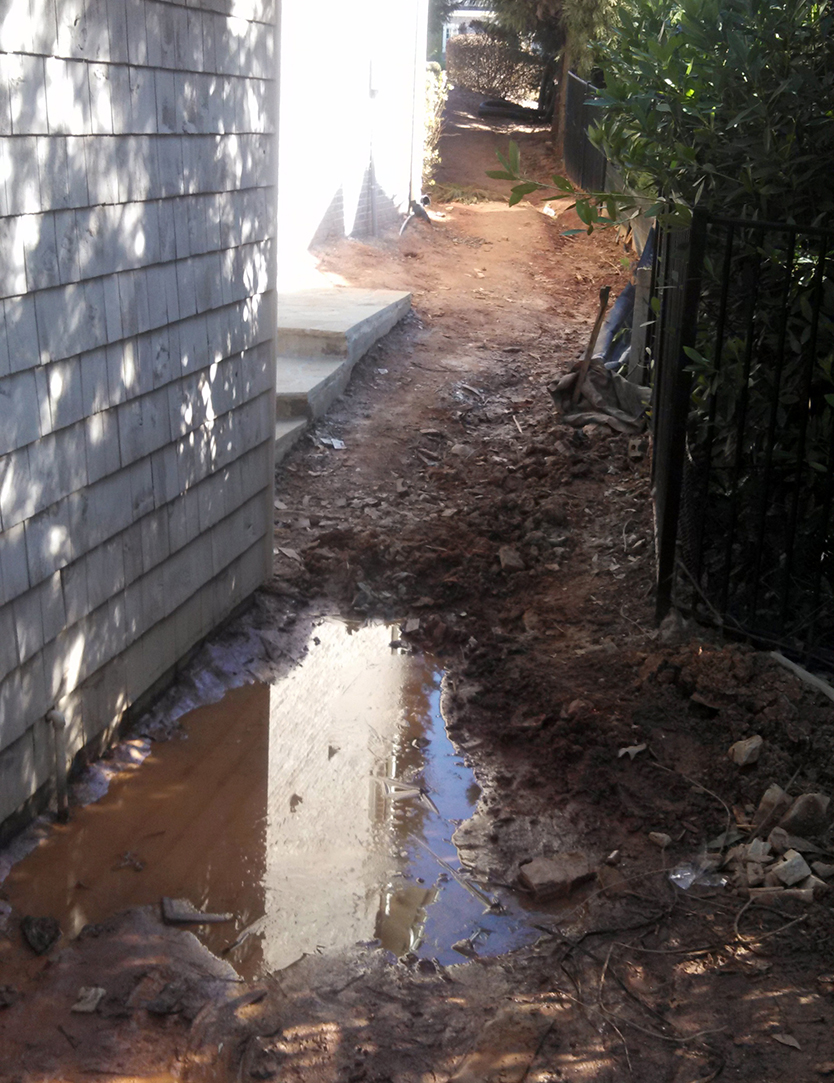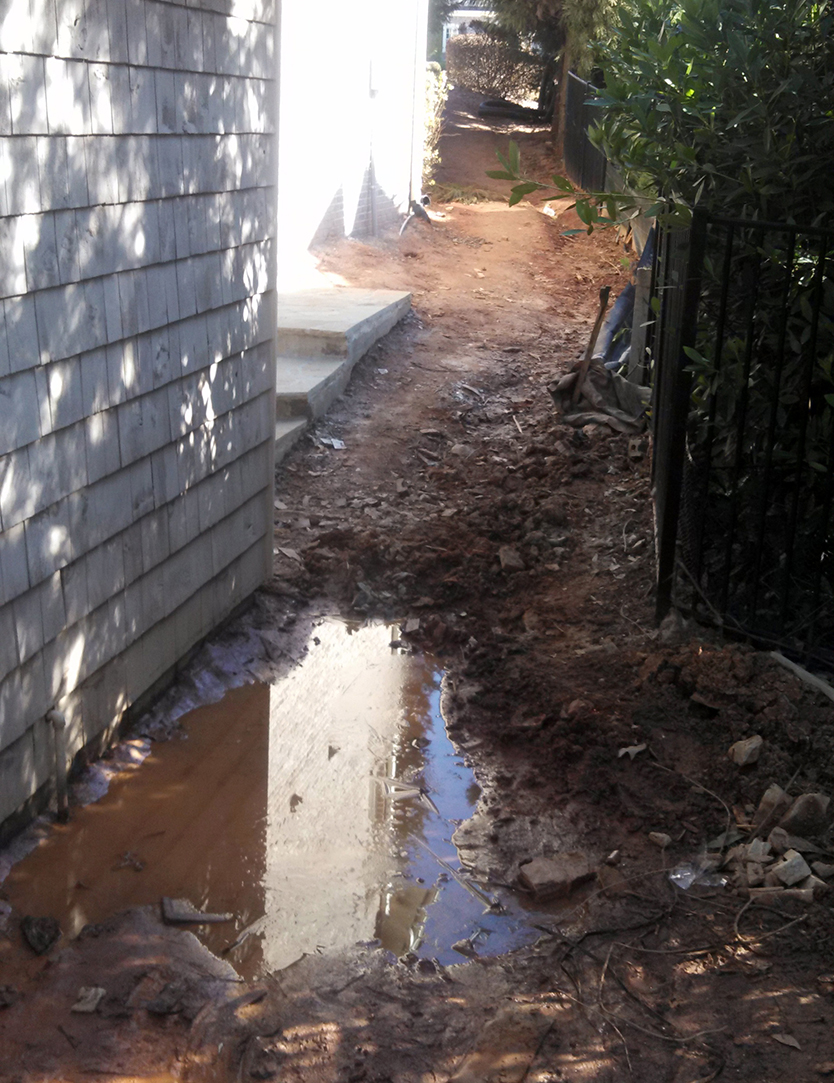 This homeowner called us in to address a significant drainage issue. Their relatively small and compact yard had a significant right to the left slope, all wedged between large homes. The upper neighbor's water flowed into their side yard and formed a pool of water with every rainfall.
Our first task was to incorporate downspouts into a drainage system and build a dry creek bed to manage the water flow. Before starting plant placement, we limbed up the Leyland Cypress to expand the narrow space and bring in more light.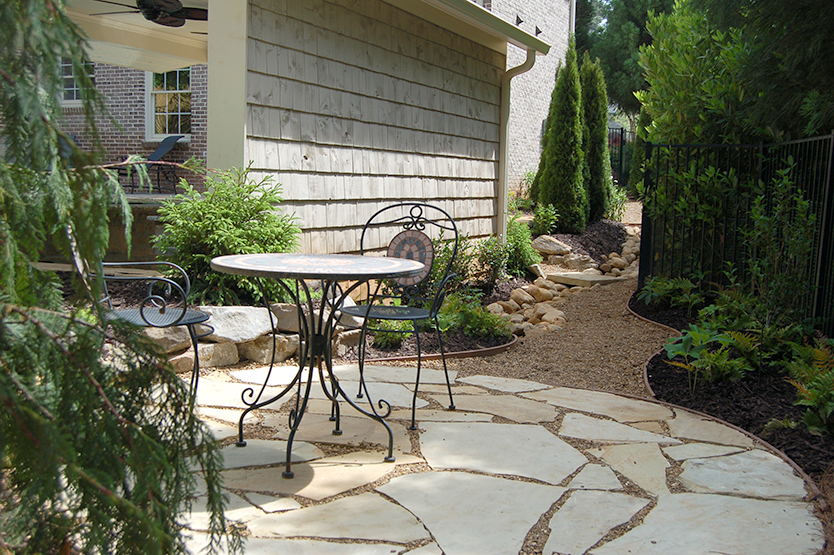 The homeowner can now use all areas of the space due to walkways, drainage solutions, and new patio area.
---

Unique Environmental Landscapes offers residential and commercial landscaping services across the metro Atlanta, Georgia, area. From design and installation to maintenance and long term care, all of your landscaping needs are in the best hands. In fact, our reputation for creative and forward-thinking landscape solutions has garnered Unique numerous accolades. Through our attention to detail and respect for the surrounding environment and architecture, we create landscapes that withstand the changing Georgia environments.