Facade and rear yard makeover

Outdated exterior and unused rear yard are now bright and fresh.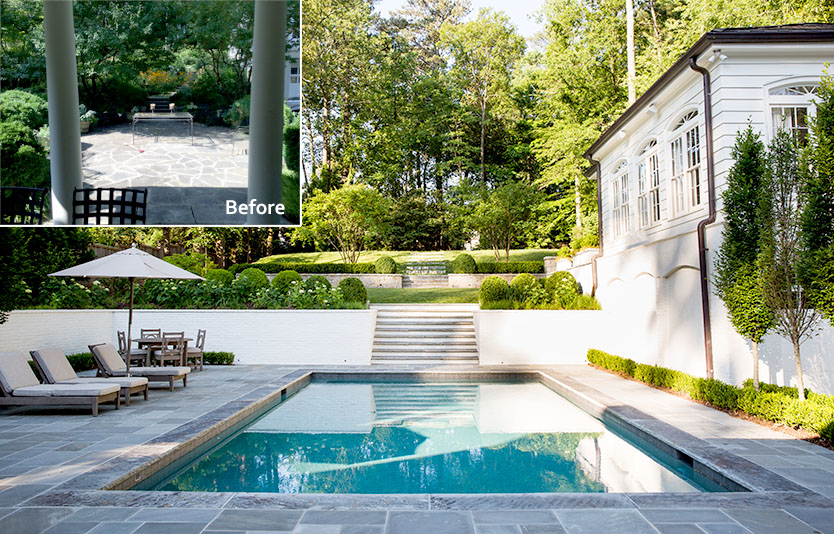 The existing rear landscape offered a mix of grade changes, low walls, overgrown plant material, an abandoned pond, and unusable landscape areas. Additionally, a rear terrace in disrepair and poor transitions between existing outdoor spaces rendered this property mostly unused.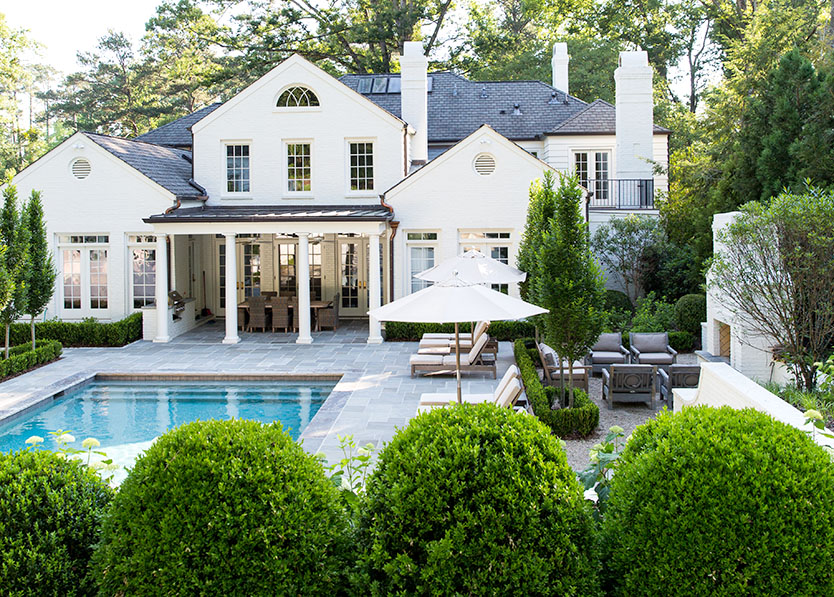 Our design removed the rear landscape terrace, steps, and pond; the soil was removed to create an extended level area from the house; a new pool and lawn terraces created for a simple, clean, extension of the home.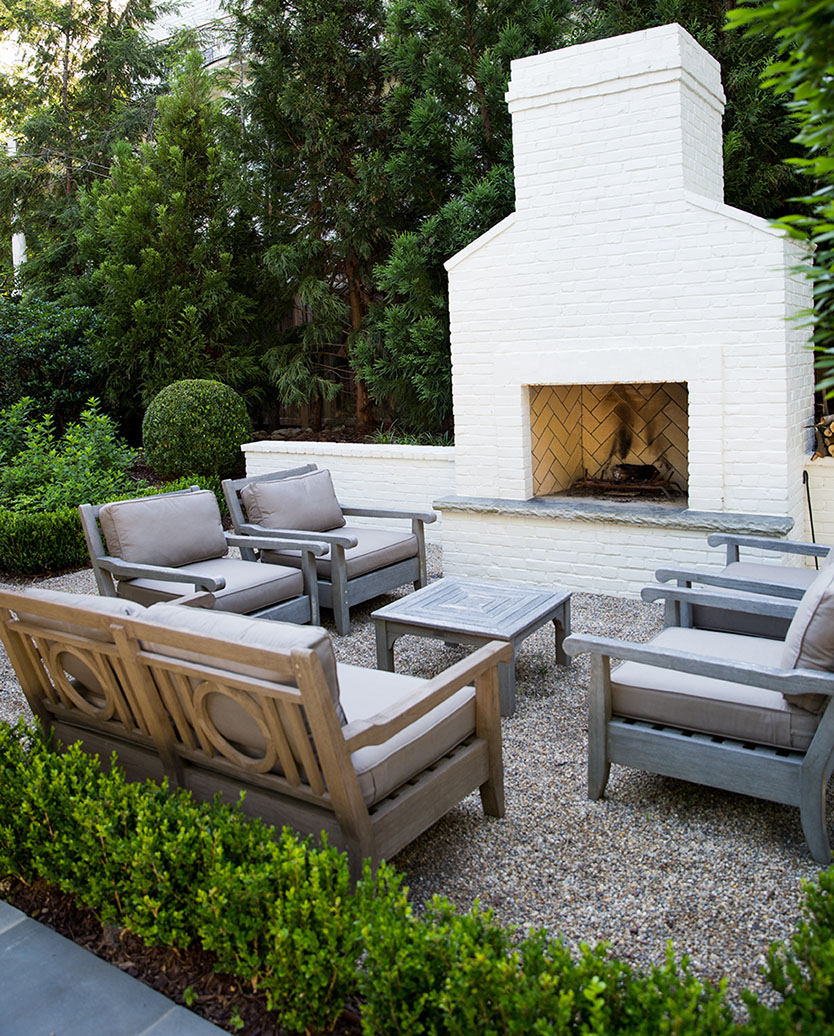 A new bluestone pool terrace was added along with a painted brick fireplace with pea gravel seating area. New foundation plantings were installed to add to the updated, fresh look.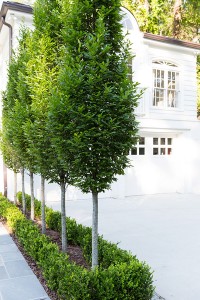 Lines of Hornbeam trees were used to add a floating hedge to the spaces; greenery softens the hard lines of the hardscapes, but also provides a sense of separation between outdoor spaces.  Outdoor lighting was renovated to accent the new architectural elements, and the landscape irrigation system was redone to provide coverage to all new planting additions.
The main technical difficulty of this project was the stormwater design. The lot is naturally shoebox-shaped and sits level with the properties on each side, which means that all stormwater naturally flows downhill directly toward the house.  As grading moved forward on the site, the subsurface drainage installations were installed: a fanned French drain system beneath the level play lawn on the uppermost lawn level, a second smaller French drain system beneath the formal lawn, strip drains along the stairs, area drains within the landscape planters, and strip drains on the pool terrace all pipe underground to a holding tank beneath the pea gravel fireplace terrace; a design detail to the naked eye, but the most important component to a successful landscape is held beneath.
The main aesthetic difficulty of this project was the goal to pair the landscape with the architecture of the home while preserving the goal of curb appeal with a high-end look.  The homeowner wanted an only-green-and-white-landscape with limited change year-round and a very strong evergreen structure.  Architectural elements and landscape materials were chosen that would pair well together and that would provide a timeless, and classic design. With such a large architectural façade, typically more is better in terms of a landscape balance, but in this case, simplicity was the name of the game. Simple, evergreen landscape components and groupings frame and focus the architecture to complement and balance.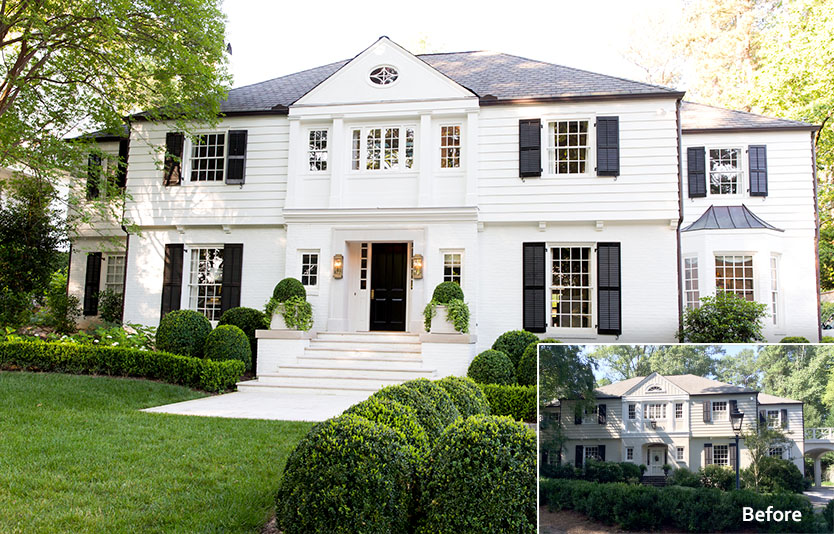 ---
The goal of Floralis will always be to create environments representing creative, fresh ideas, recognized for their quality and unparalleled attention to detail.
At Floralis, our passion for detailed execution is reflected in a wide range of garden installation and project management services. Specimen plant and site furnishing selection, container compositions, and seasonal color coupled with transparent communication ensure each project achieves the highest quality standard.