Unusable space transformed

Giving these homeowners a functional back yard.
The homeowners contacted our firm and explained they never use their back yard. There was no flat space just the concrete patio under the deck and no landscaping, absolutely nothing pleasant about being in the yard. Our objective was to make this a place where the homeowners could enjoy entertaining, sipping a morning coffee, reading a good book or just working from home.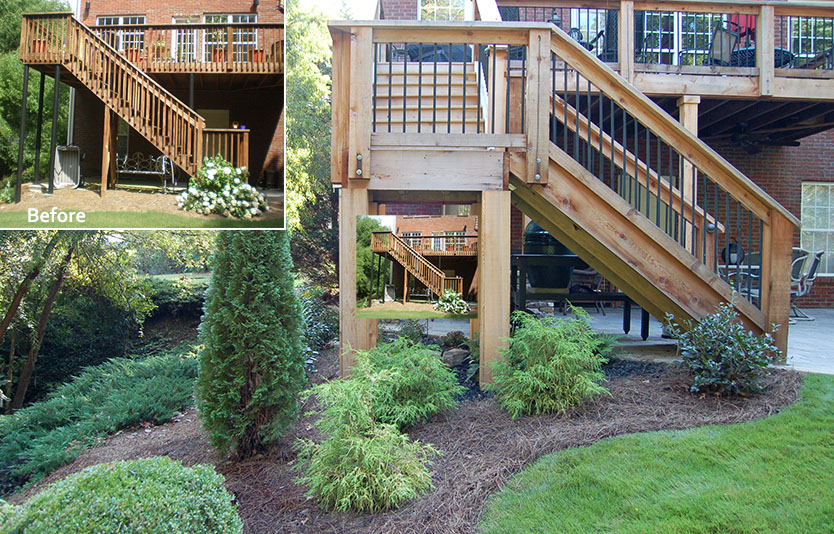 Pivoting the steps opened up the space below.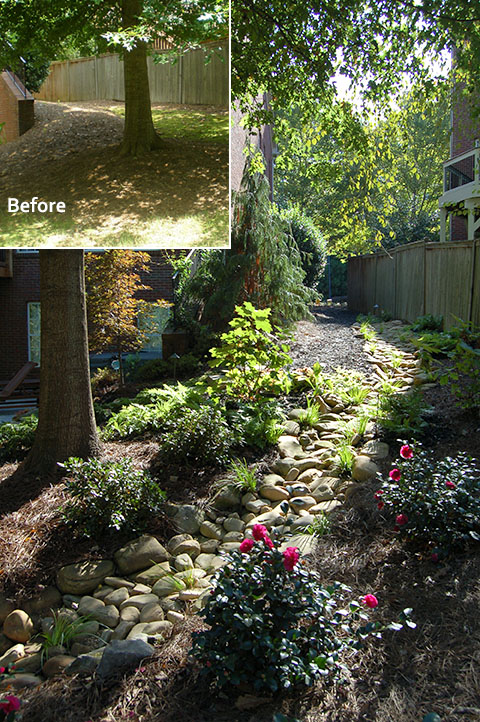 Like so many properties, drainage was an issue here. Our first challenge was to manage the water that rushed down the slope on the side of the house and then dispersed across the yard.
In the "before" view, notice that the water flow came past the left side of the oak tree and into the back yard, making this space unusable.
We slightly modified the grading and then built a permeable pathway on the side of the house, diverting some water and creating easier access to the back yard.
To further manage the water flow and redirect water to the bottom of the hill, we built a dry creek bed down that side of the yard and landscaped it, creating a focal point as well as solving a problem.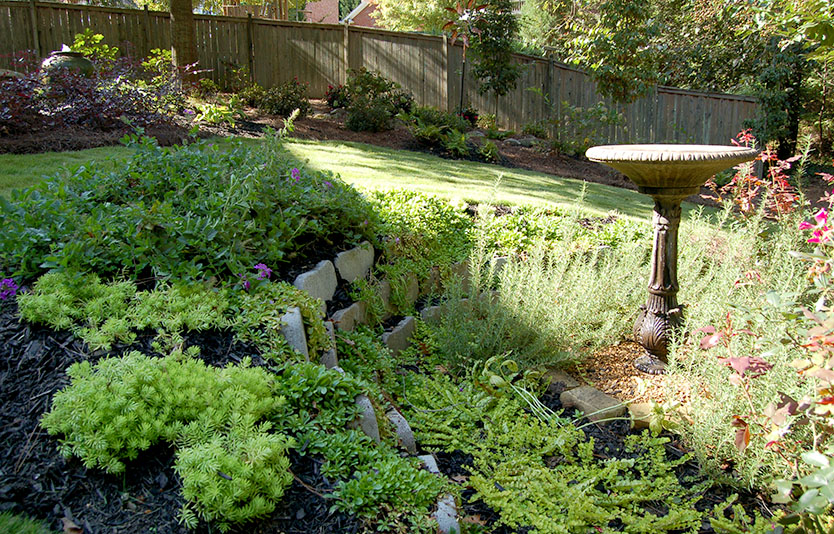 A large obstacle was an unsightly drainage culvert front and center in the yard. We managed to do a small carve-out around it with landscaping and a birdbath, creating another focal point.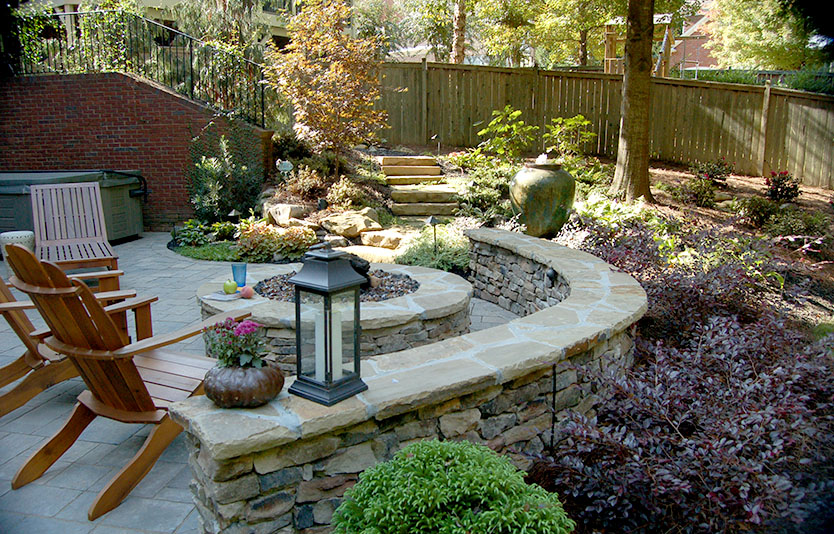 Everyone's favorite part of the landscape is the patio and fire pit space. The water fountain is literally a few feet from the fire pit, creating a nice sound effect and focal point. Sitting in the Adirondack chairs around the fire affords a nice view of the woods in back of the property. Night lighting was added to accent the space in the evenings.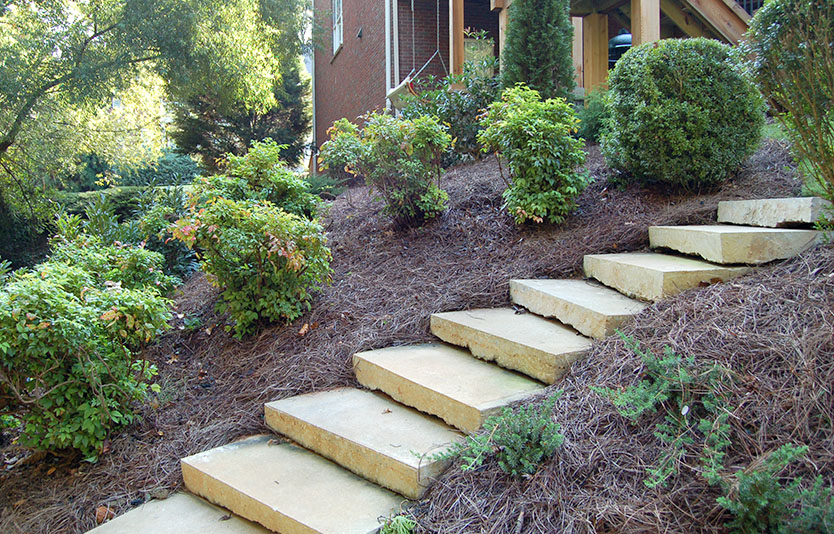 In an attempt to recycle some of our debris and address the back of the property line, our designer presented a last-minute idea. Instead of trashing the broken concrete patio, he suggested using the cut concrete pieces to build steps to the lower part of the yard where the drop-off was a bit steep. We built a set of steps from the pieces, which made access possible.
---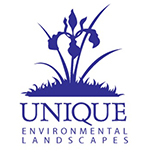 Providing landscaping services throughout metro Atlanta for over 25 years, Unique Environmental Landscaping company was recently counted among the Atlanta Business Chronicle's top 25 commercial landscape companies. Unique Environmental works with residential, commercial and homeowners associations, from designing a grand landscape to maintaining commercial and HOA properties.
The staff designers and installation experts at our company have the experience to create and install the landscape of your dreams, giving attention to every detail.