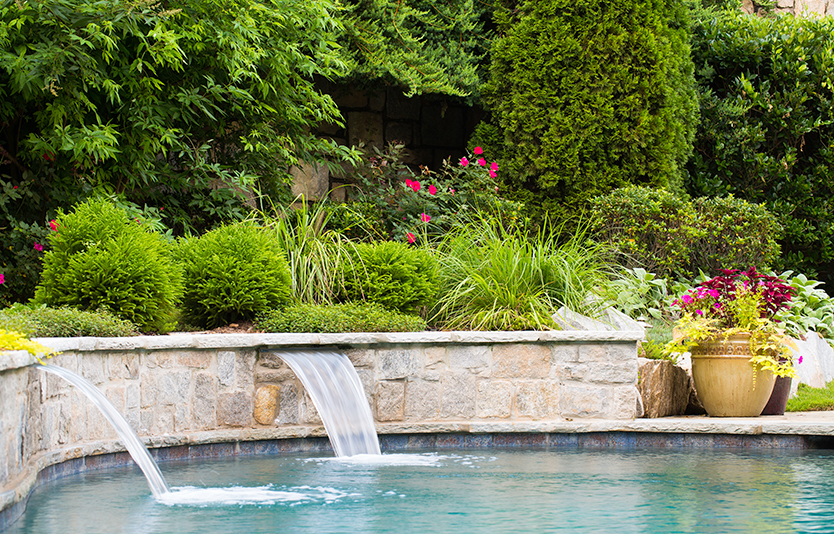 Our company was invited to assist with the homeowners' pool project. They already had teamed with a pool contractor but wanted us to help finalize the design of the pool and create a beautiful garden environment to tie the entire space together. Our team designed the pool and the surrounding environment to include the pool deck, outdoor kitchen, stone fire pit, stone wall and steps, stepping stones, and lush colorful garden plantings.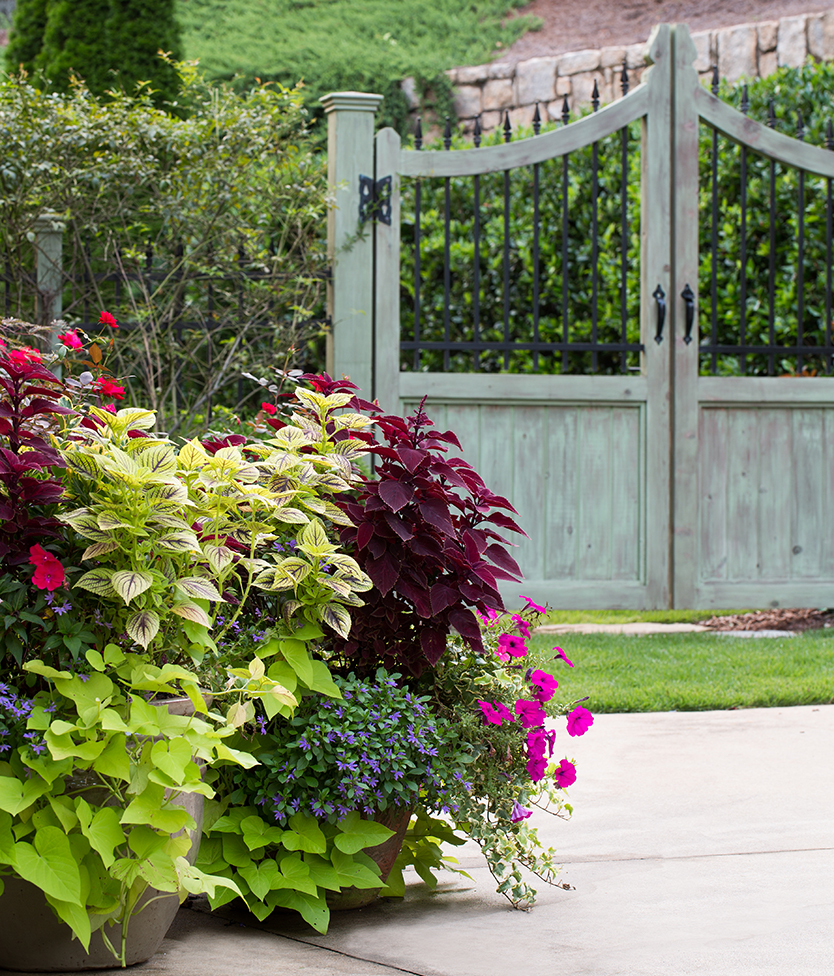 This unique, custom wood and iron gate stands at the entrance into the rear garden and is one of many beautiful surprises on our tour of this project.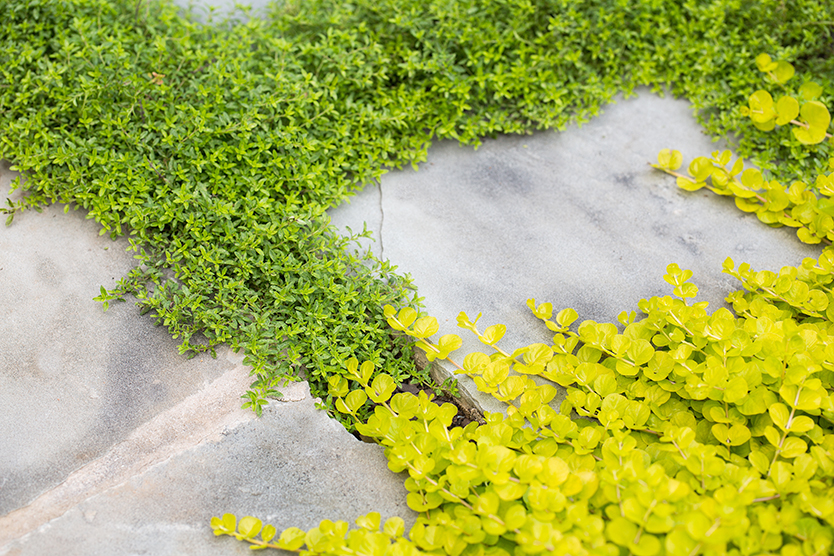 Stepping stones with a mix of Creeping Jenny and Thyme create a garden path that guides you to a spot overlooking the pool.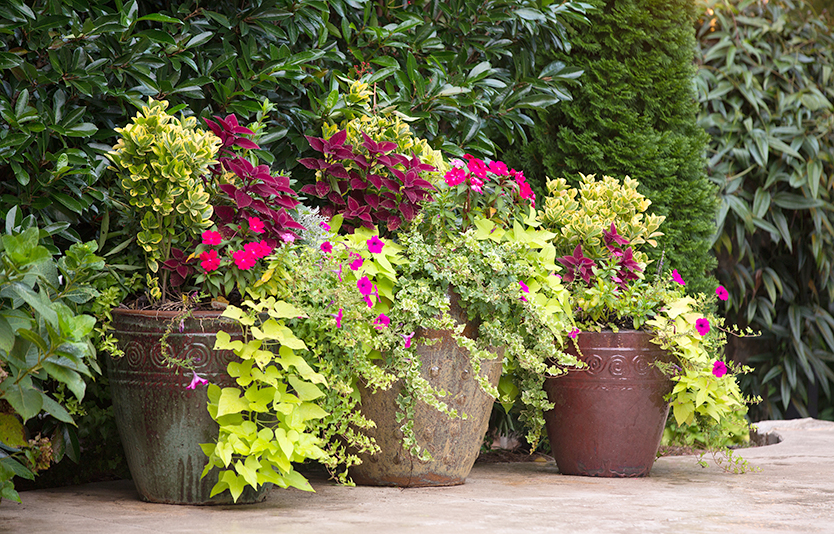 Colorful containers are strategically placed to provide year-round interest.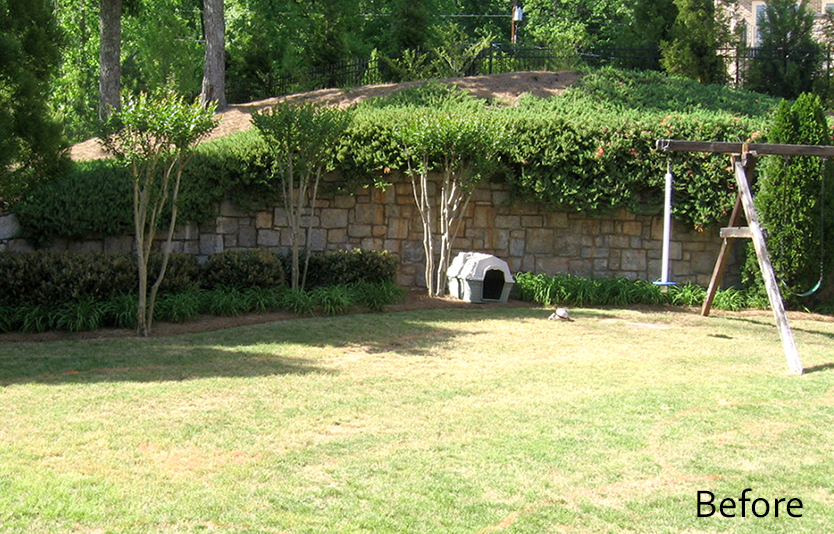 The tallest hurdle with this project was the scale of the site. The rear of the property was very small and surrounded by very tall, granite walls. Moving or modifying the walls simply was not a cost effective option, and consequently we developed a program appropriate for the small space. Fortunately, access was not a problem. It was just a matter of developing a plan that encouraged a functional and engaging gathering space while also creating a visually pleasing outdoor garden environment.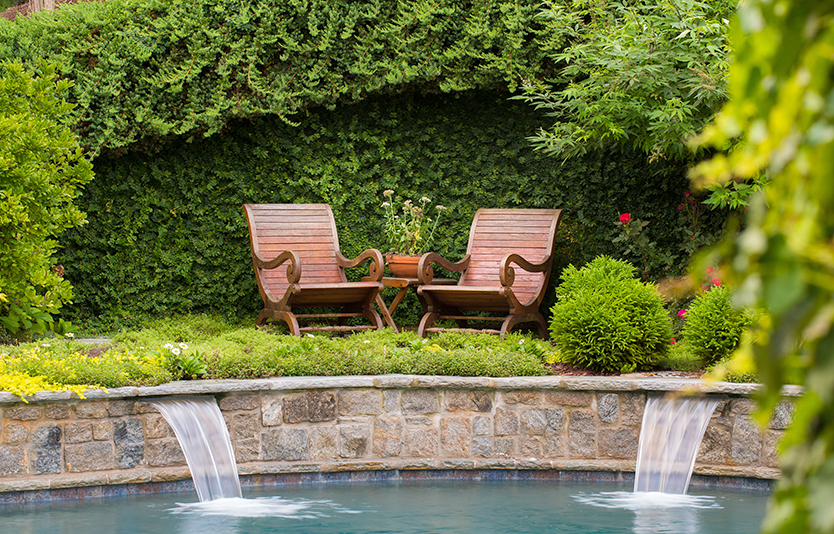 The raised granite wall allows the spillways to gently splash into the pool.
The owners have called on us to come back on occasion for seasonal visits and to assist with additional enhancements. The property is growing together so nicely. All of the plantings are grown in while the pool area and garden space complement the architecture of the home as if they have always been there.
Quite a transformation, wouldn't you say?

Creating Atlanta's finest private outdoor living spaces and making dreams a reality since 1992.
Ed Castro Landscape, Inc. is an award-winning, full-service landscape firm that provides everything necessary for a homeowner to enjoy a unique and sustainable landscape.
As a full-service construction, horticulture and maintenance firm, we take pride in transforming your outdoor living space with our talented and experienced staff of designers and landscape professionals.