Gaining entertainment space.
The homeowner requested a formal back yard with a pool and areas for entertaining. The property was sloped approximately 5.5' from the upper back yard to the lower back yard so we began by creating terraced areas that would serve as large landings for lounging and a progression through the garden for access from the back screened porch to the pool. The pool served as a focal point with water features and large planters as the visual end of the back yard.

Initially, the back yard was overgrown and sloped. Through permitting we cleared out a significant portion of the overgrown plant material along with some surrounding trees to allow for more light. Design considerations were also made to not disturb the existing root systems of the remaining trees for future impact.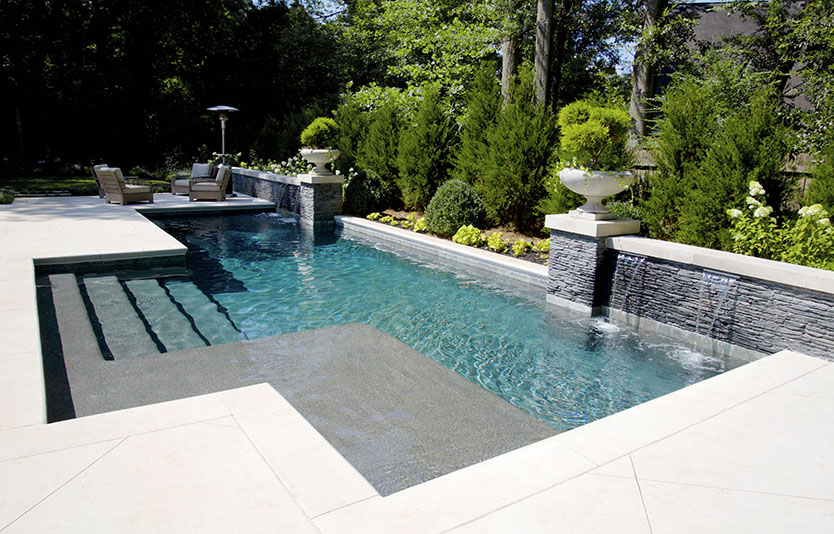 The most important feature of this garden is the formal architecture and clean lines created by the design of the masonry and plantings. The entire back yard was backdropped with an evergreen hedge to maintain the formality. Evergreen plant material was used as much as possible to reinforce the clean lines of the masonry, with colorful plantings to soften the edges and accent the garden.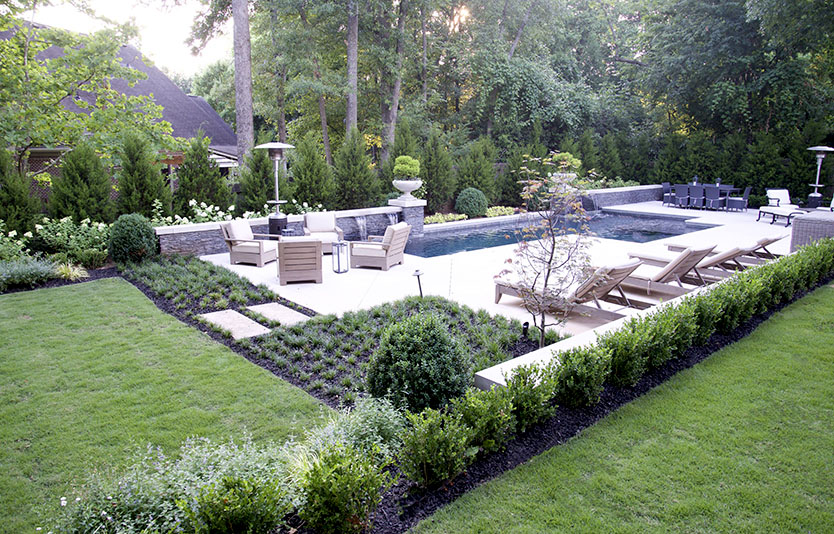 The choice of a dark masonry stacked stone against the white pool terrace and caps of the wall were used to create formality in the garden. The contrast of the pool finish was also chosen to showcase the clean edge of the pool coping.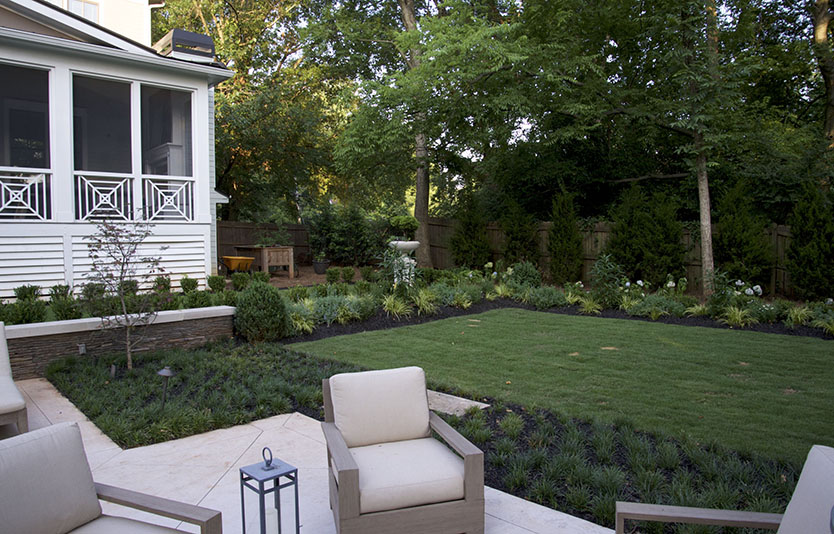 We created large green spaces with lawns surrounded by plantings and perennials for a cutting garden.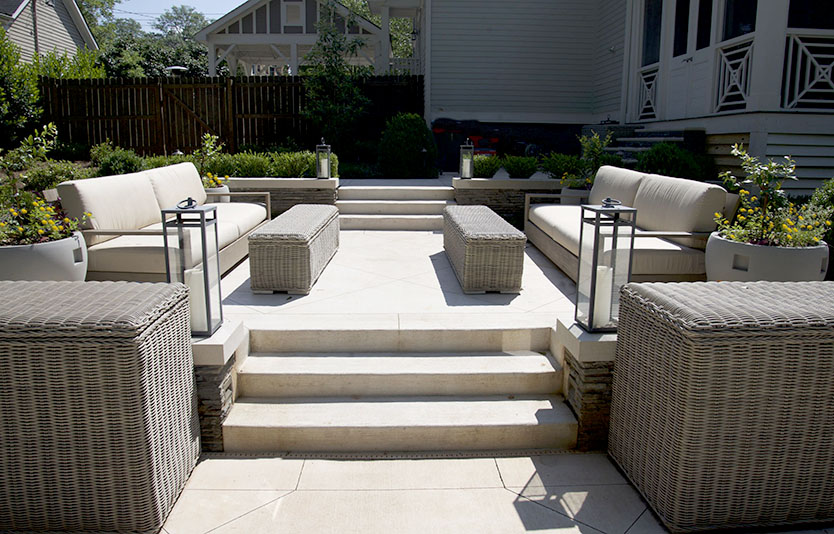 In all, the elegant lines of the garden and hardscapes created a peaceful, formal garden with multiple large lounging and dining areas.
---

Founded in 1996, Bennett Design and Landscape serves the Atlanta area and the Southeast, designing and building gracious outdoor environments, Southern gardens, where our clients celebrate life with family and friends.
Our designs capture each client's personality, complementing a home's interior and exterior style and character, as well as its neighborhood setting. We create beautiful, comfortable places from intimate patio container gardens to expansive outdoor areas for entertaining friends and clients, and creating family memories.
With our seamless design-construct-install-maintain approach, and a precise, European attention to detail, we ensure the highest quality of workmanship through every phase of your project. Our experienced crews are ready to provide the complete package from grading, site preparation, irrigation, and plantings, to stonework, lighting, and construction of pergolas, pools, pavilions, and even garages.