Small space, big entrance

Driveway and plantings enhance the entrance of the home.
Given the limited in-ground space allowed, this small scale in town project demonstrates a deliberate, careful choice of plant material to both soften and complement the architecture. The texture was prioritized over color, maturity over volume, and less over more.
The owner's objectives were to create a limited, low-maintenance, interesting landscape befitting the bold architecture of their new home. Further, they were interested in maximum privacy and the preservation of the two specimen trees that were existing on the site. Our solutions featured familiar evergreen plants utilized in simple ways that accentuated their textural characteristics. The linearity of mature hedges created the desired privacy while reflecting the lines of the house and the preservation of the two specimen trees not only created a much-needed buffer but helped integrate the home into an established neighborhood.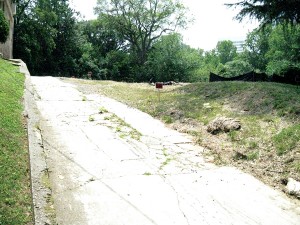 Driveway and lot conditions before we started the project.
View of entry to the residence with corners accented by containers planted with dwarf bamboo. Note the textural use of ming fern, bamboo, Helleborus, and Parrotia all conspiring to break up the imposing mass of the façade.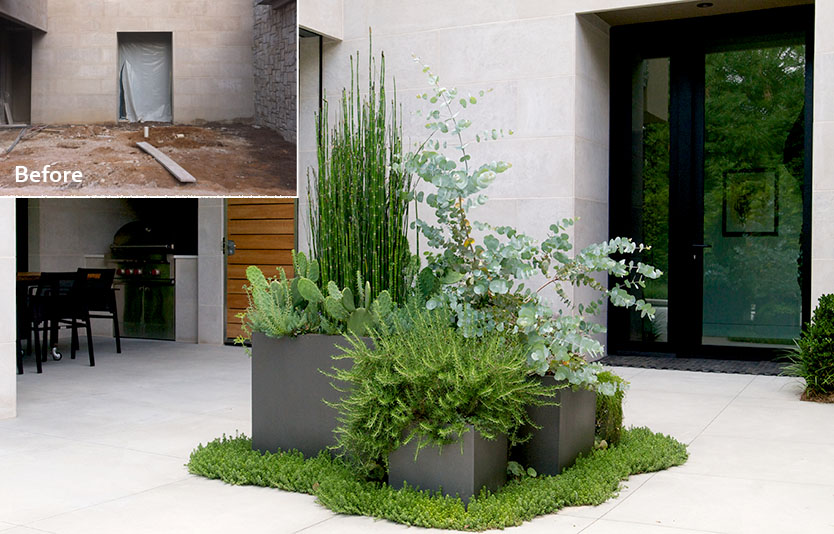 View of the planted island at the rear terrace. Note the impact of the contrasting forms and textures of the equisetum, eucalyptus, opuntia, rosemary, and thymus.
The new approach drive, pedestrian steps, and plantings soften the exterior. Specimen ginkgo breaks up the large facade on the left. A grouping of thunderhead pines emerge at the top of the steps and blend into the retaining wall. Liriope spicata carpets the strips aside the concrete steps.
---
Founded in 1988 by Jeremy Smearman, PLANTERS is an end-to-end landscape architecture and garden design firm, trusted and preferred by architects, designers, and clients for its unsurpassed ability to bring truly great outdoor visions to life. With the landscape architecture studio based in Atlanta and field offices in Highlands, NC and Rome, GA, PLANTERS has expanded its reach to include the mountains and coasts of Georgia and the Carolinas.