Polishing a diamond in the rough

This 1911 Jonesboro home had a date with the bulldozer but thankfully her remodeling professional relayed to the owner how solid the structure was and how much of a shame it would be to demolish it. After deliberating on what to do with the house, the idea of an event center was born.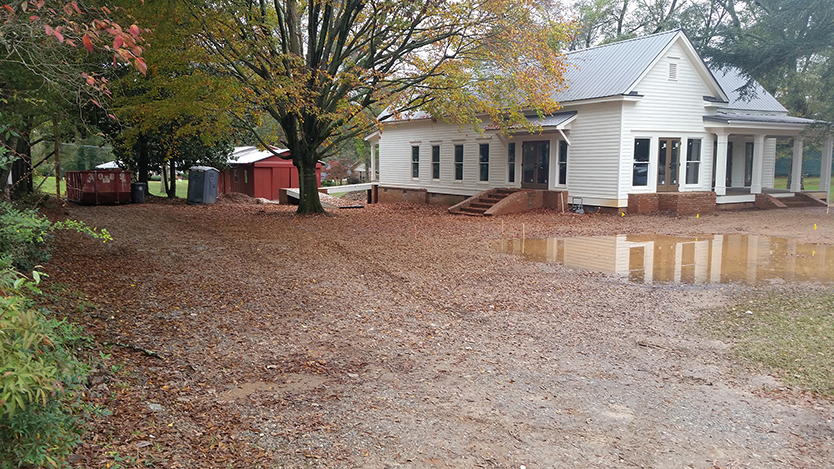 Taken before the construction began, this photo shows the existing drainage challenges and large specimen trees to be protected and highlighted.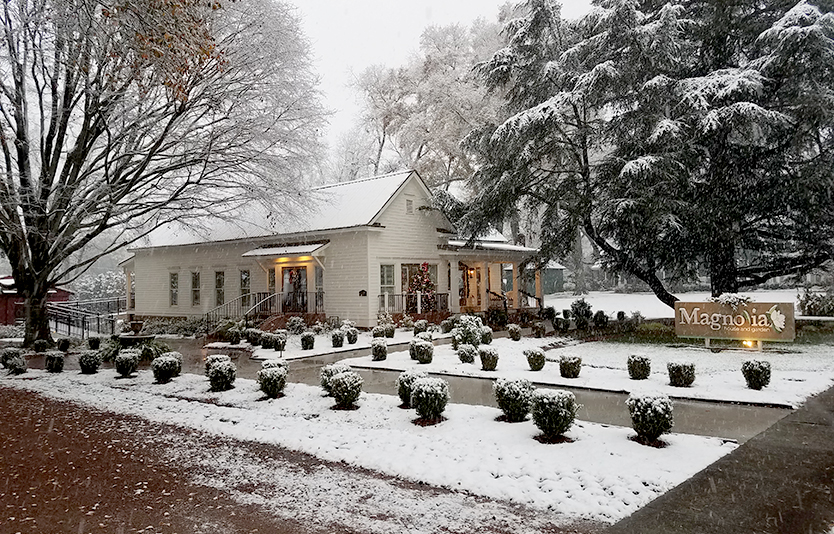 Snow highlights the linear hardscape layout and site plan features after the work was completed.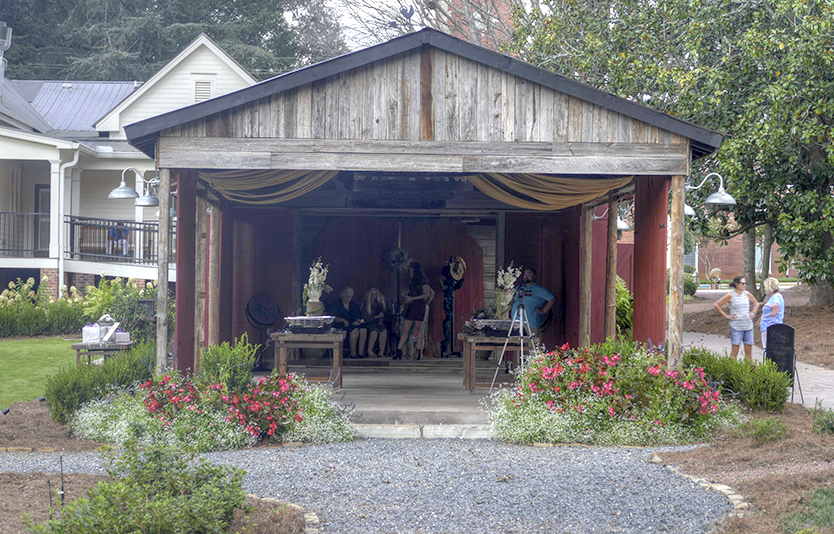 The original pavilion was integrated into the garden with annuals and stone steps.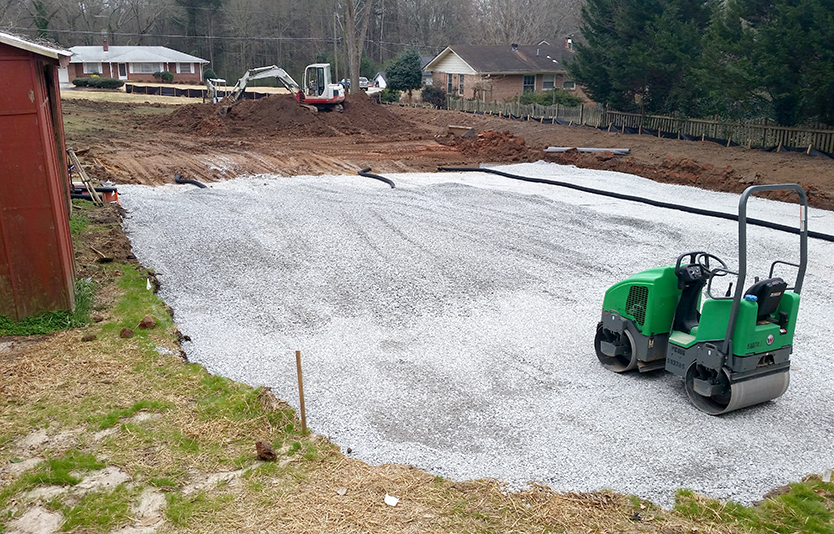 This photo shows the excavation, drainage, berm and back space layout as they begin to take shape. A drainage field with large trunk lines and over 200 tons of 57 stone lie under the half of the turf closest to the back of the house to help drain a major portion of the turf and facilitate favorable conditions closer to rain events.
A private lawn area facilitates outdoor events surrounded by garden areas and reception space. The focal point at the back hosts weddings on a mini slate chip garden area surrounded by color.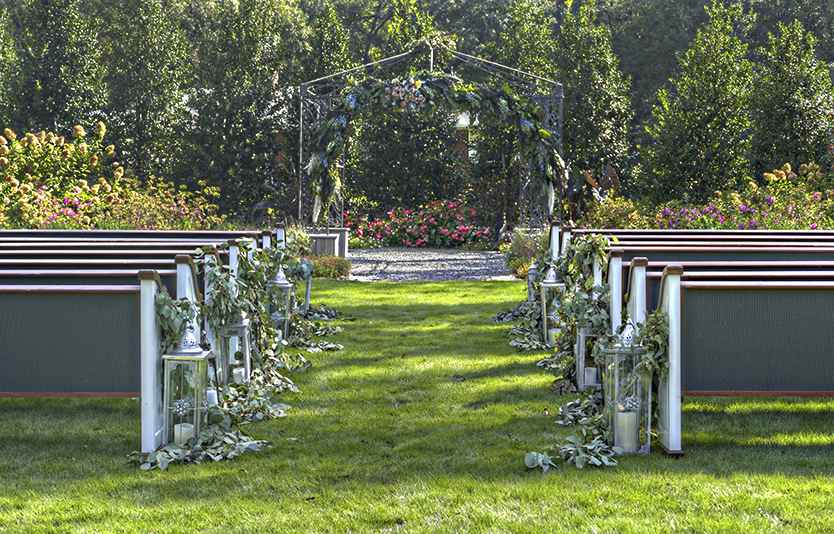 Outdoor weddings are a focus for the facility. To provide a dark backdrop for weddings, the three back property lines were lined with 16' Southern Magnolias while 14' Nellie R. Stevens Hollies were planted along the rear property line. Large traditional southern plants were featured at the owner's request, at such a size that initial visitors asked how many years this facility had been open.
Judges' comments on this project:
It seems like the hardest part of this was bringing in enough 57 stone for drainage and raising that grade up on the right side so the magnolias had room to grow.
I love how they converted that barn, but I don't know how much of that was really their input.
The spaces are well designed, very functional for the needs of the event center.
They converted a big mud hole into a really nice event space; that is quite a conversion when you look at those before pictures.
Nice job of screening off the rest of the neighborhood so it feels like your own private room, which is what you want for a wedding venue.
They brought in the right size trees and did a nice job with leveling and creating that outdoor room.
The layout works really well.
It's a lawn with some nice screening plantings and some pathways; that can be hard to do well so that it feels very natural.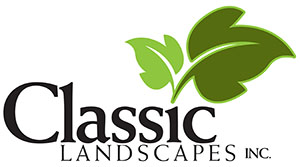 Classic Landscapes, Inc. designs, builds, and manages outdoor environments for discriminating clients in South Atlanta and beyond. Classic's leadership team has been providing award winning services in the southern crescent since 2005.
Headquartered in Hampton, Georgia Classics' key people have 60+ years of experience in the creation and stewardship of great outdoor spaces. Contact us today and see why "Good ideas never go out of style".