Patio solves slope and shade

Terraced outdoor space for coffee and happy hours.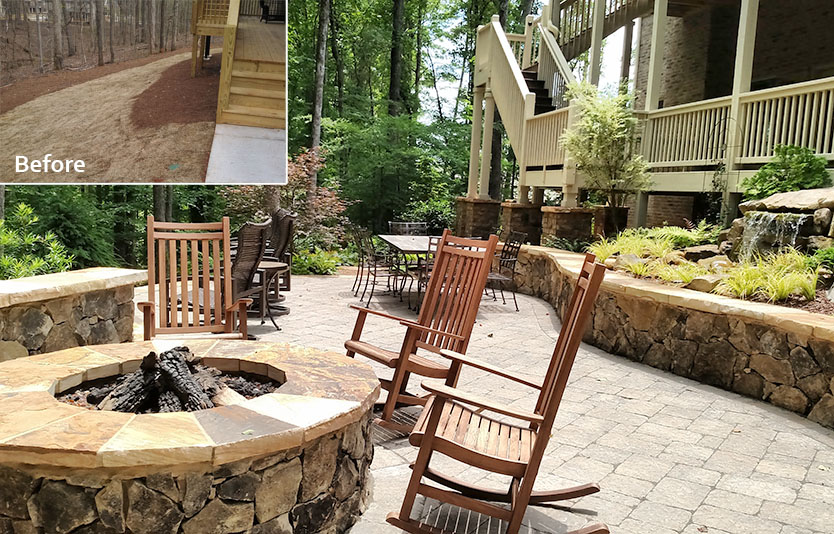 The backyard was a complete oversight on the behalf of the builder. First, he installed Bermuda sod in a completely shaded backyard – destined to doom. Having worked with our firm previously, the homeowner already knew this would be a problem and contacted us upon the closing. She also knew if the grass really did have any chance of growing, actually mowing it would be risky business as it was on a steep slope. Lastly, there was no level space in which to enjoy morning coffee or afternoon happy hours. A new goal was added when the project was almost complete: the husband, an avid bocce ball player, decided to add a regulation-size bocce ball court to the lower level of the yard.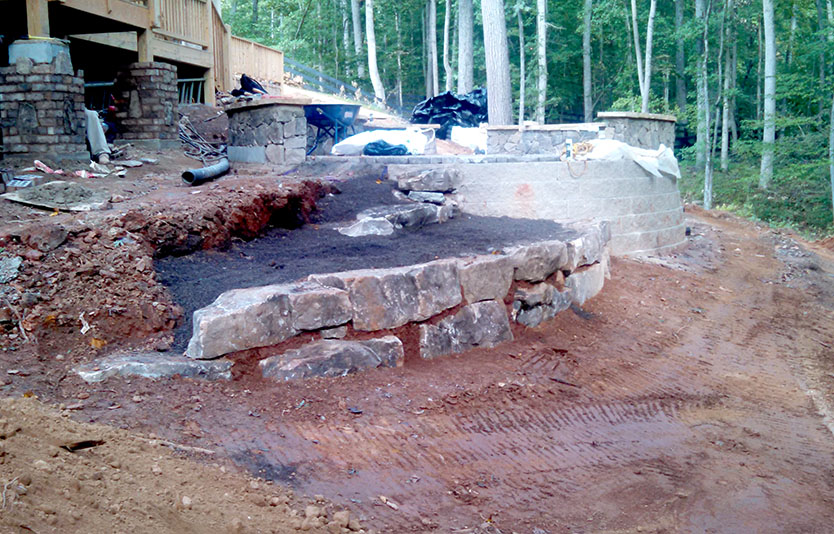 To create the desired ambiance for morning coffee and happy hour along with everything between and after, we built the terraced patio including a fire pit and water feature.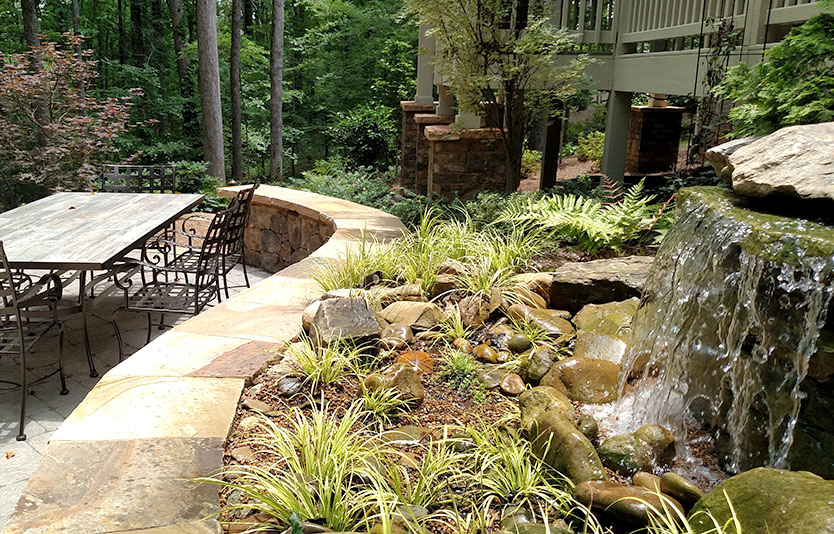 We removed all of the Bermuda sod and landscaped with a natural palette to create a transition into the wooded area.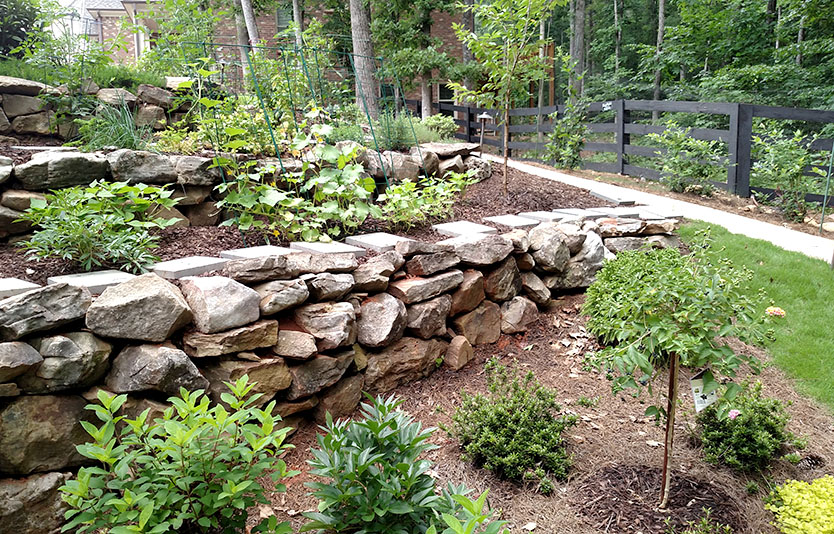 The homeowner also wanted an area for gardening, so after locating the one sunny area – ON THE SLOPE – we built a natural boulder wall perfect for a wide variety of vegetables and fruits.
Judges' comments on this project:
That's a lot of hardscape
Good use of space, found a way to carve out a level terrace
Love the fountain
I like the stone, looks more natural, almost like a boulder wall, left the linear wall irregular, rustic, fits the back yard.
Great slope solution, creates nice spaces, good plant palette, definitely met the owners' goal
Love all the little outdoor rooms, amazing
Unrecognizable from original Bermuda slope. Looks like it was always there and that's hard to pull off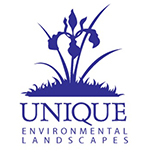 Providing landscaping services throughout metro Atlanta for over 25 years, Unique Environmental Landscaping company was recently counted among the Atlanta Business Chronicle's top 25 commercial landscape companies. Unique Environmental works with residential, commercial and homeowners associations, from designing a grand landscape to maintaining commercial and HOA properties.
The staff designers and installation experts at our company have the experience to create and install the landscape of your dreams, giving attention to every detail.