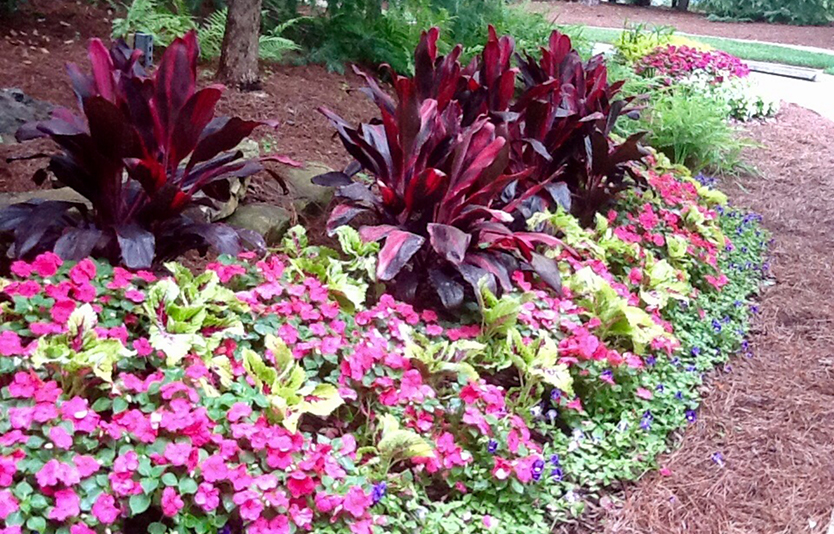 Deer eat EVERYTHING. And when the property backs up to the Chattahoochee Nature Preserve, the flowers don't stand a chance.
We tried netting. The deer sliced it open with their hooves and continued to eat.
We built wire hoops and put two layers of netting. A large buck mistook it for a fashion accessory. He draped it across his antlers and proudly displayed it to all of the lady deer on the 5th tee. They quickly succumbed to his charms and joined him in dining on the rest of the flowers.
We tried chemicals. They got used to them.
We tried powders, sprays, soaps, and some questionable home remedies. The deer kept coming. And eating. And wreaking havoc.
We finally gave up. If you can't beat 'em, join 'em. A new strategy was born.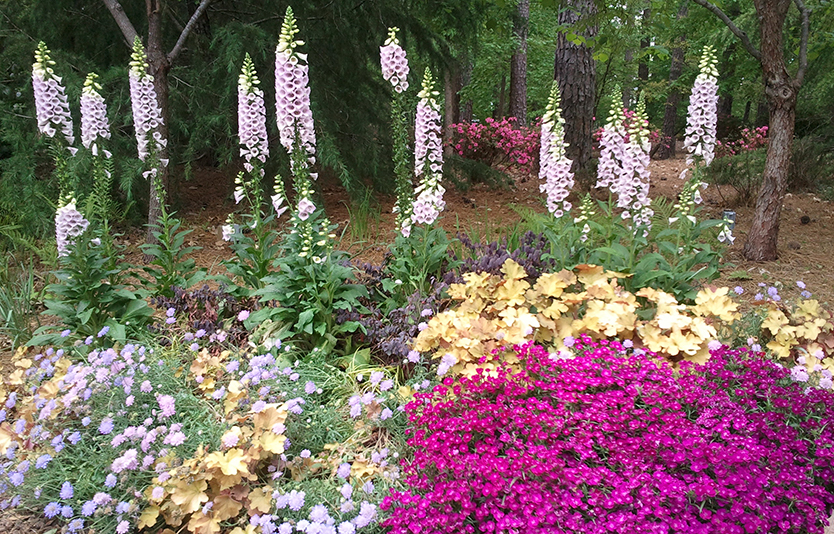 Now, we plant things that deer either don't like or are actually toxic to them. Foxgloves, Heuchera, Lamium, daffodils, and hyacinths are great options for fall. Pair them up with dianthus, dusty miller, snapdragons, wallflowers, and golden oregano and most of the predation disappears. Flowers are completely absent in the winter months, with a focus of colorful foliage. It's a much different approach to winter color.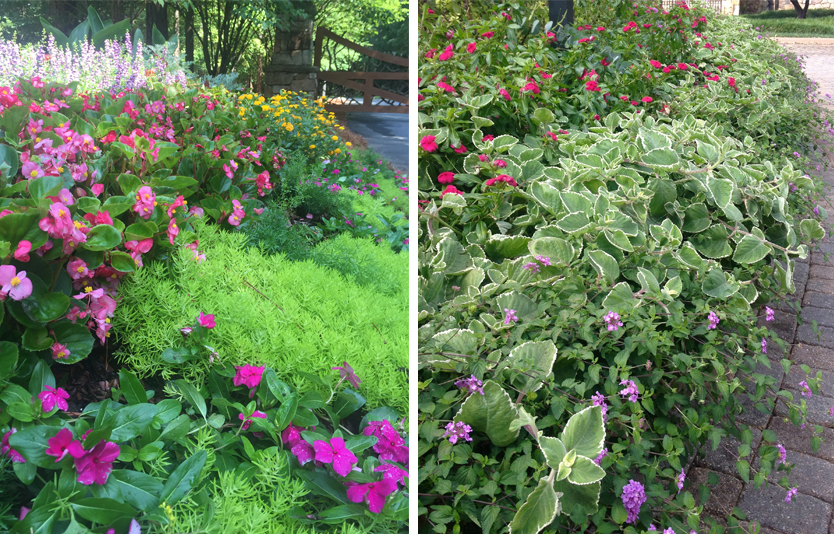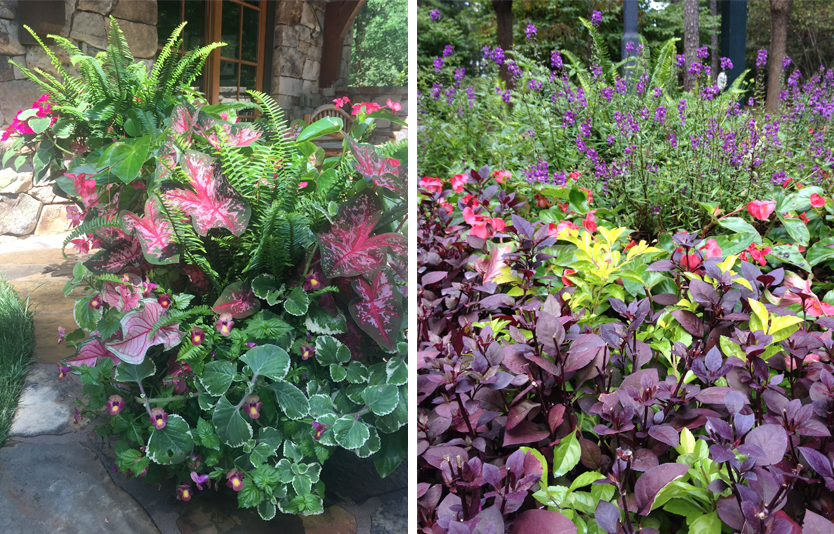 Of course, our deer are nothing if not unpredictable, so some of those choices come with limitations. We still incorporate netting. Early in the season, the deer will still sample tender foliage that is rich in nutrients. But, we win more than we lose these days.
---

When owner Jenny Hardgrave started Simply Flowers Inc. in 2001 she had $10 in her pocket and a dozen clients. She had already cut her teeth in the horticulture world as a seasonal color designer and production manager for a prominent Atlanta landscape company. This Tennessee native grew up in a family of entrepreneurs; she was willing to work hard and take chances. Her dream was to launch her own business – one that would concentrate solely on seasonal color. So with a box truck given to her by her father and an F-150 nicknamed Diva, Jenny and her small staff started changing the floral landscape in Metro Atlanta.
Simply Flowers has a reputation for unique designs, quality flowers and outstanding customer service. Now, the company has grown from 12 clients to over 700! Not only are Jenny's designs creative and colorful, she understands the importance of caring for the plants once they are in the ground.  With her TLC, flowers thrive!