Inviting herb garden close to the kitchen.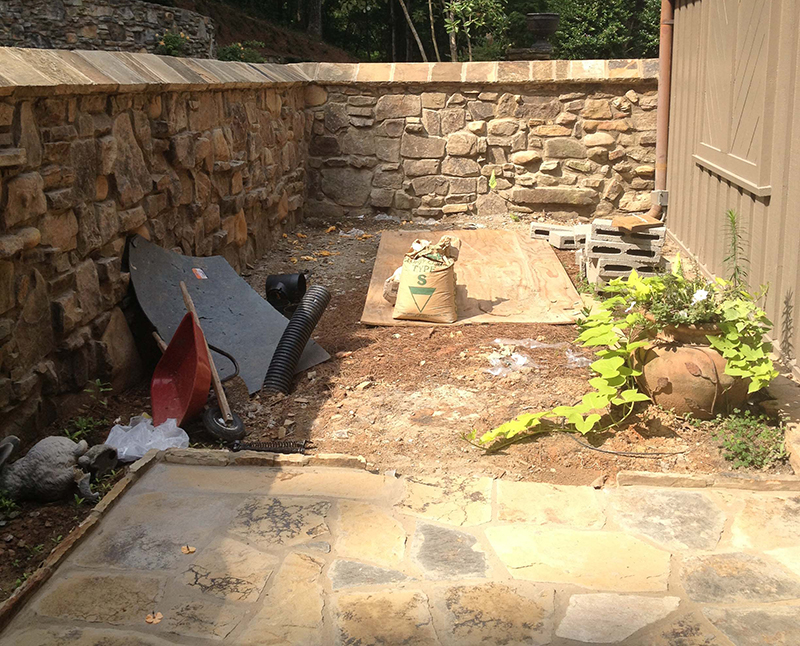 The 460 sq. ft. area that would become an organic herb garden had construction soil full of stones and pieces of concrete. We removed all of the soil to a depth of two feet and built new soil with organic soil amendments, organic local soil, and worm humus. We then used an organic fertilizer to further enhance the properties of the soil.
When planning the garden, we did light readings every hour to determine which plants should be planted where to take advantage of the available light. Some plants like morning sun and others do better in the afternoon sun.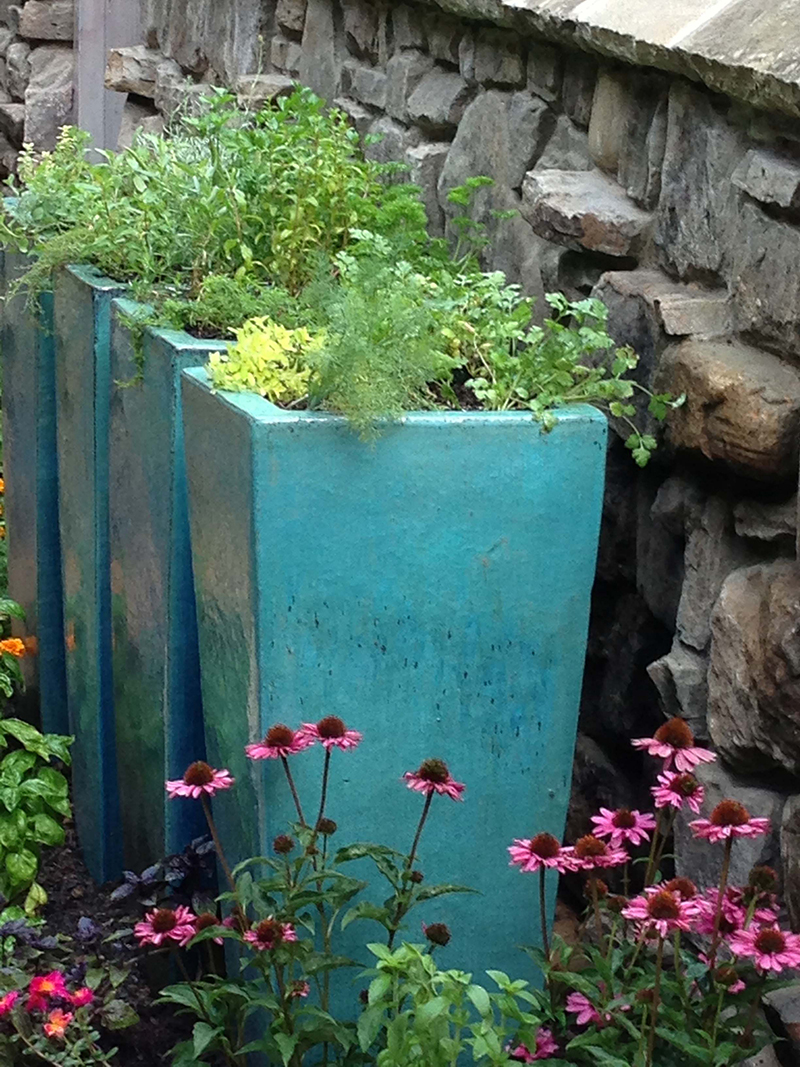 We installed four planters with herbs from four different culinary themes (Asian, French, Latin, and Italian) along with medicinal plants, companion plants, sculptural perennials and fruit plants. The incorporation of a water feature as a focal point gives the area a relaxing touch.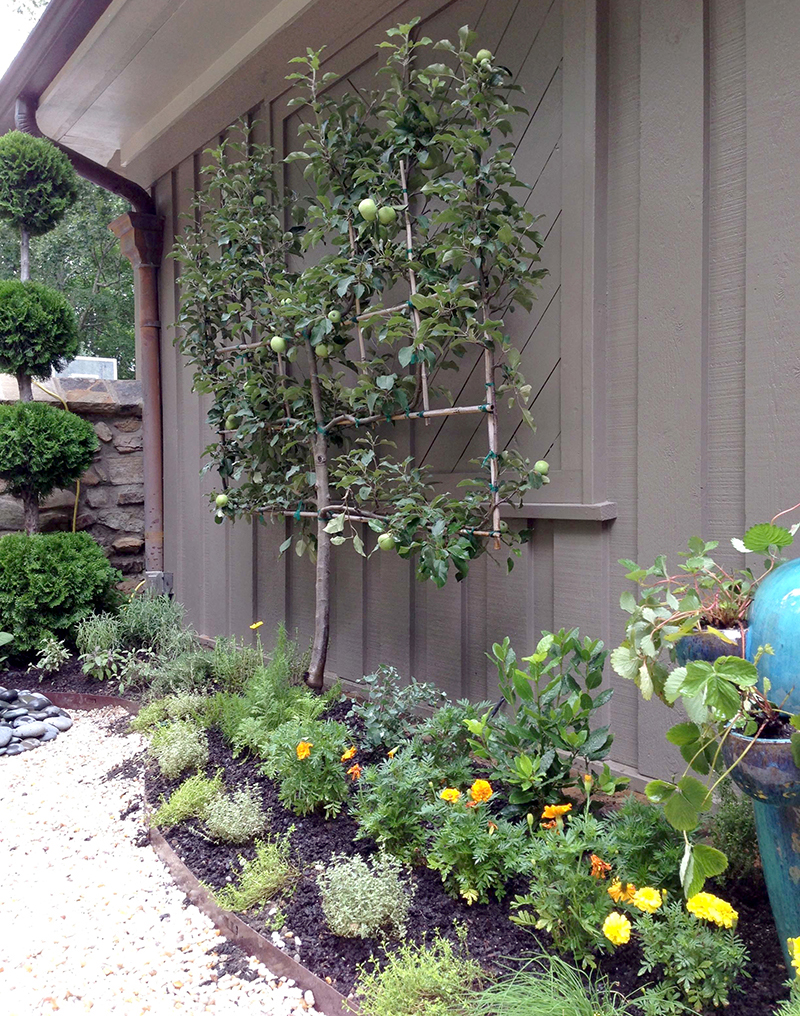 ---

We are a small eco-friendly gardening company that specializes in organic flower beds, planters, small landscapes, and complete office plant rental services. The name Arcoiris means "rainbow" in Spanish and Arcoiris Design Gardening will provide you with just that: a kaleidoscope of color and variety with each custom-designed and chemical-free project.  Learn more...