Minimal maintenance, water smart

Private garden tailored to homeowners' life.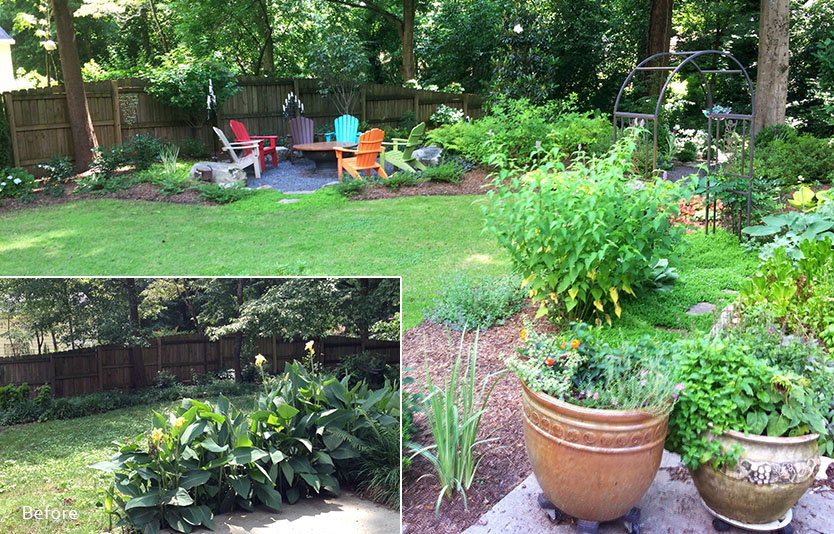 The new homeowners' main objective was to transform the small lot into a private garden that they could enjoy with minimal maintenance, as they planned to do almost all of the maintenance themselves. They wanted a small sitting area in the front yard to relax and see neighbors as they walked along the street. In the backyard, they wanted a place to gather around a fire with family and friends. Because of their love of the game of cornhole, we created a hidden terrace in the garden for a permanent installation using granite boards. The remainder of the property has narrow paths to enjoy every square foot.
This residence is located in a Historic Preservation District on one of the most carefully protected streets for the historic style. Therefore, our design had to not only meet the client's requests but also satisfy the Historic board. Part of the rear of the property is a stream buffer, so we had to do all of the work without equipment, which also benefitted the tree root zones.
Hiding the 1,500-gallon rain harvesting system under the deck required removing deck posts for installation.
The client wanted a beautiful garden that would be easy to establish and maintain for years to come, so the initial design decisions incorporated native plants. Careful selection and placement of plants reduces plant stress and allow for minimal care. The amount of lawn on the entire property was minimized to less than 500 square feet. Site work on the front of the house and left side allowed for water runoff to move through the landscape and appropriate plants were selected that would tolerate the periodic wet conditions. Crushed stone pathways and terraced areas were used to maintain as much permeable surface area as possible.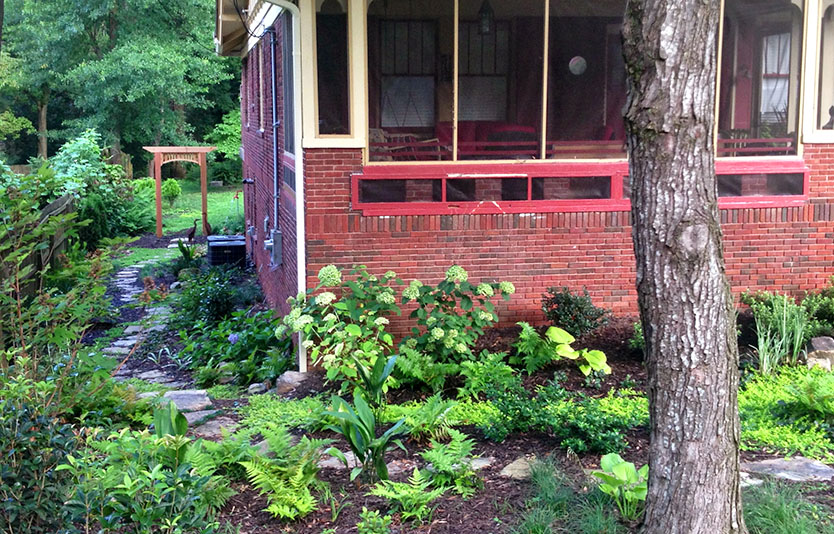 ---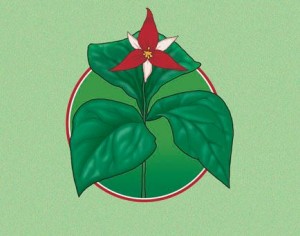 Southern Trillium is committed to providing you with the highest quality in landscape design and installation. Our industry-leading designers take your goals and your vision and combine it with our knowledge and expertise to create your personal garden paradise. The design team at Southern Trillium is dedicated to providing you with your unique garden experience while giving you industry-leading quality and customer service.