Like it's always been there

New outdoor living space that blends in.
A complete side-yard renovation project, inclusive of an architecture remodel and addition, this project met the aesthetic-appeal and outdoor living goals of the homeowners. The bluestone terrace allows for outdoor casual conversation seating, a grilling area, and is complemented by a secondary pea gravel dining space, framed in bluestone to carry a cohesive feel to the design layout.
The largest challenge of this project was to create a cohesive union between the new house addition and the existing architecture, while still comfortably blending the hardscape areas so not to seem overwhelming.  The simple, evergreen landscape plantings soften the hard lines of the architecture while the perennial pockets and seasonally planted containers add color and interest to the landscape.  Additionally, this project (located in a historical area of the city) required that materials and overall design match the original architectural character of the home.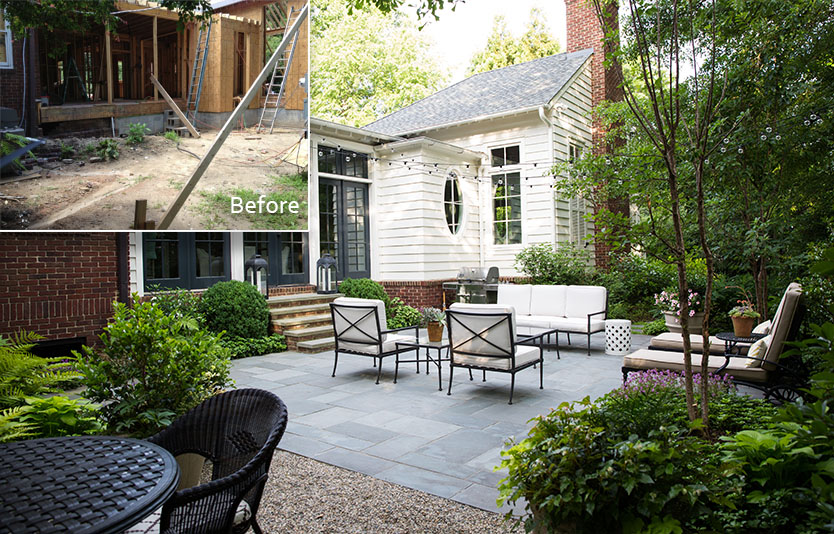 View of entire space: Indiana pea gravel dining space, bluestone terrace, bluestone and brick steps to the house, and surrounding landscape plantings.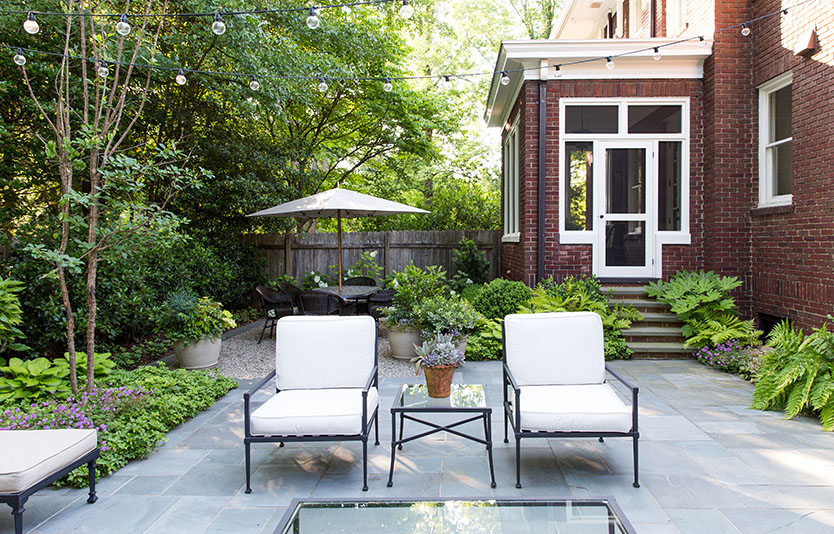 "After" view of the completed space, looking toward the pea gravel dining area.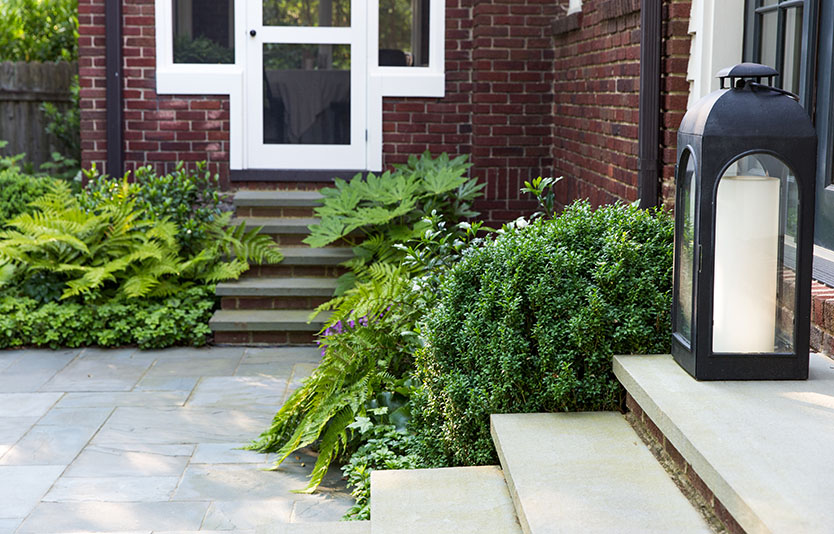 Steps leading to the sunroom, lush with shade plantings. The steps in the foreground, flanked by American Boxwoods, lead to the kitchen.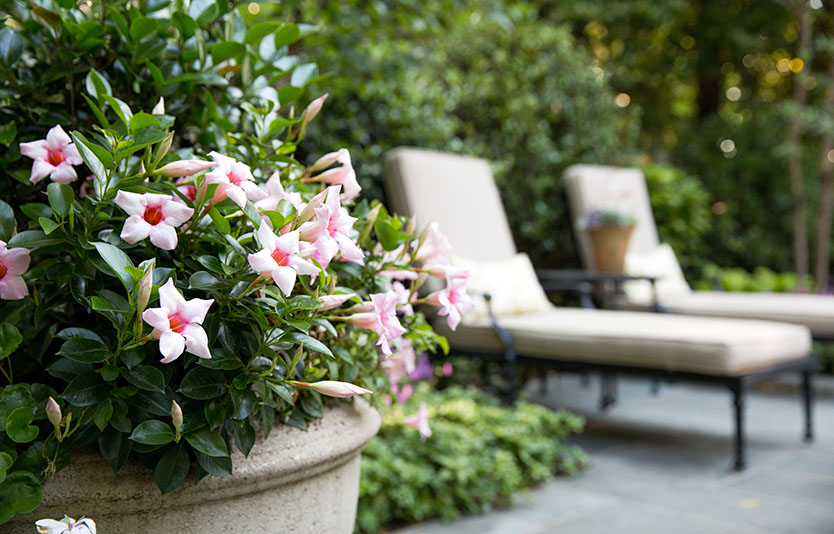 Planted containers add color and interest to the courtyard space.
---
The goal of Floralis will always be to create environments representing creative, fresh ideas, recognized for their quality and unparalleled attention to detail.
At Floralis, our passion for detailed execution is reflected in a wide range of garden installation and project management services. Specimen plant and site furnishing selection, container compositions, and seasonal color coupled with transparent communication ensure each project achieves the highest quality standard.