Front yard play space.
The homeowners had three non-negotiable goals:
The front yard must be level so their two young children can play ball.
The front yard needs to be completely enclosed for the containment of their playing children and two dogs.
All the while, the landscape needs to be in concert with the Country French style of the home.
There were two major challenges. One was incorporating a retaining wall that would level the front yard and still add to the Country French look of the home. Due to city requirements, the wall could not be placed within the ten foot right of way. We used a special Buff Split Face Limestone on the wall, and softened it from the street view with a perennial border. The second challenge was to design and install an aesthetically pleasing fence around the front perimeter. We used a custom stained cedar railed fence with 4" black welded wire to contain the front yard.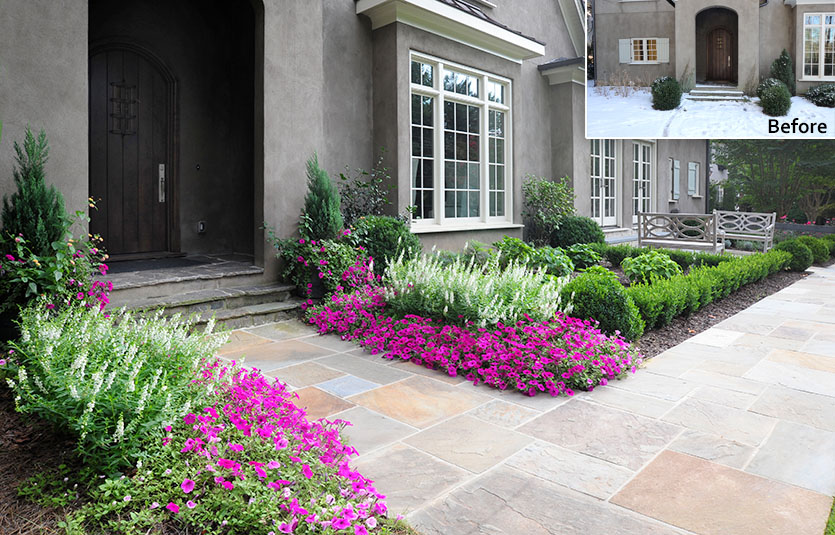 With the use of new stone steps we created a Bluestone "al fresco" dining patio off the front dining room.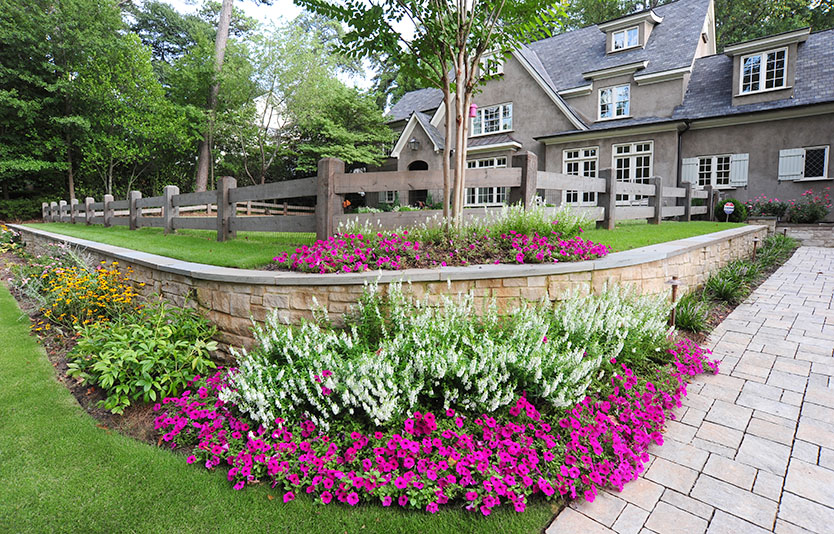 The new driveway gained a European look with the use of exposed aggregate.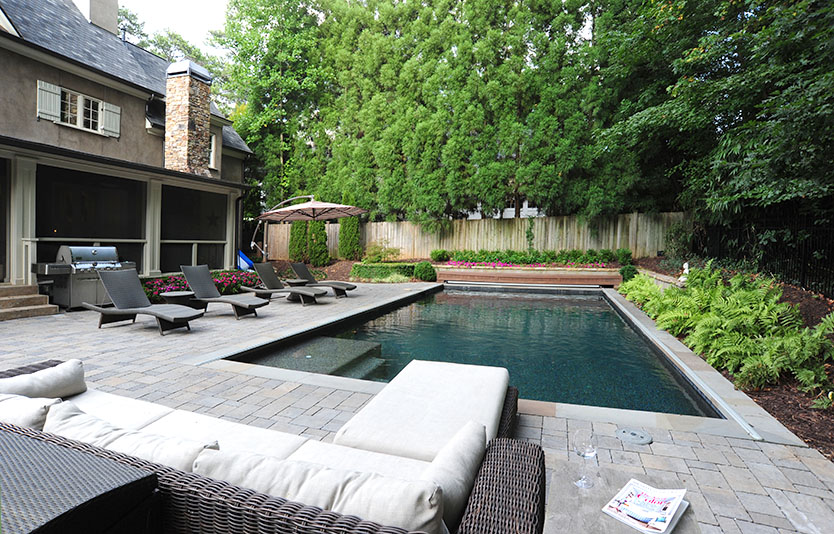 Around the pool, we used pervious pavers in accordance with city restrictions.
---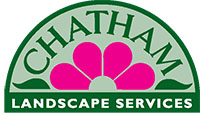 We design, install and maintain the landscapes of more than 300 fashionable Atlanta residences and homeowners associations as well as the best names in multi-family and condominium living — the names you see everywhere and wonder, "Why doesn't my property look like that?"
Our award-winning landscaping can be seen throughout the North Metro Atlanta area — in Buckhead, Midtown Atlanta, Sandy Springs, Dunwoody, Brookhaven, Vinings, North Atlanta, and across the Northern suburbs.