Expanded patio and elevated terrace.
This family was looking to create a larger, usable space for recreation and entertainment behind their home, but the steep hillside was a challenge. The slope, and resulting drainage issues, limited their ability to use the space. Our firm was hired to turn this formerly problematic and nondescript space into a luxurious and peaceful retreat.
Our plan called for a bold solution to the homeowner's dilemma, cutting out the steep hillside to expand the existing patio, and adding an elevated terrace with a pool and additional gathering spaces.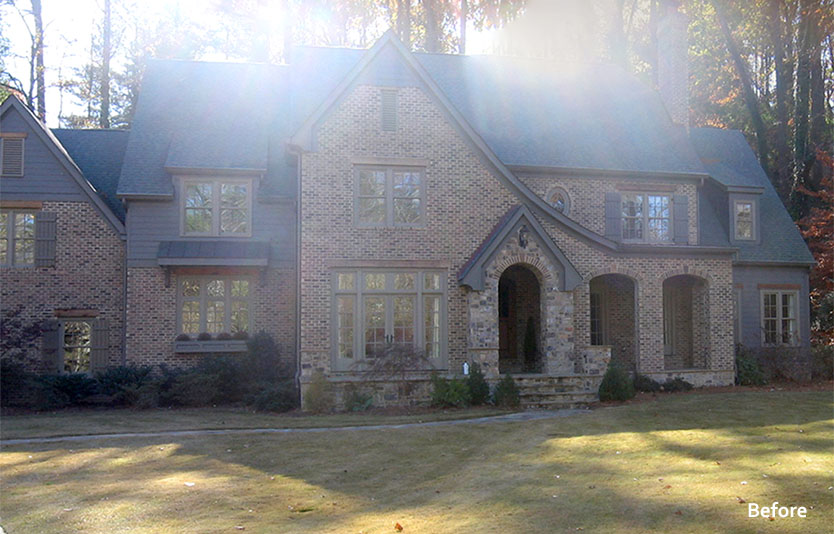 Prior to this project, the front of this home suffered from undersized plantings and a lack of depth.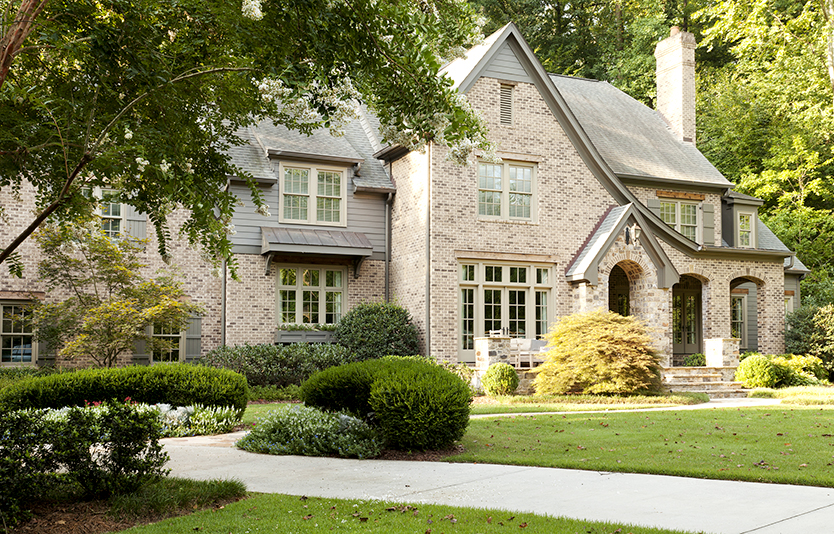 The front of the home is now complimented by thoughtfully placed, appropriately scaled plant material.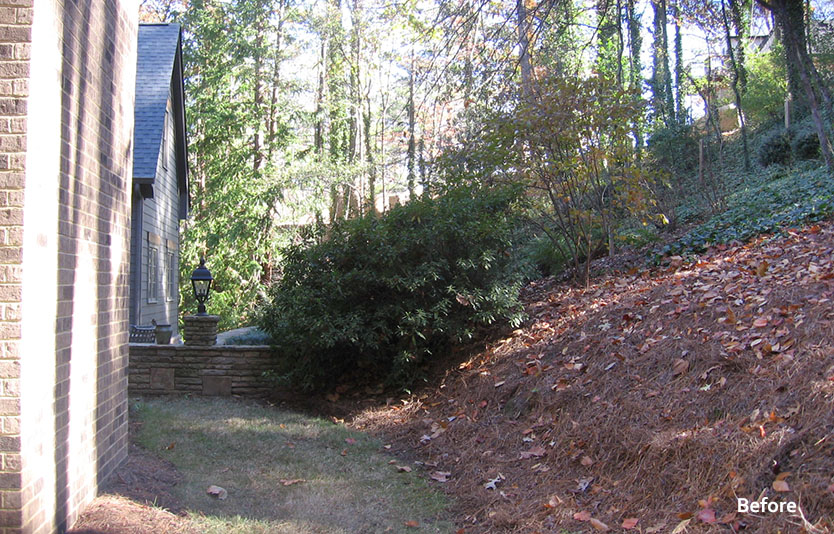 Before: The steep hillside behind the house limited the usable space and frustrated the homeowners.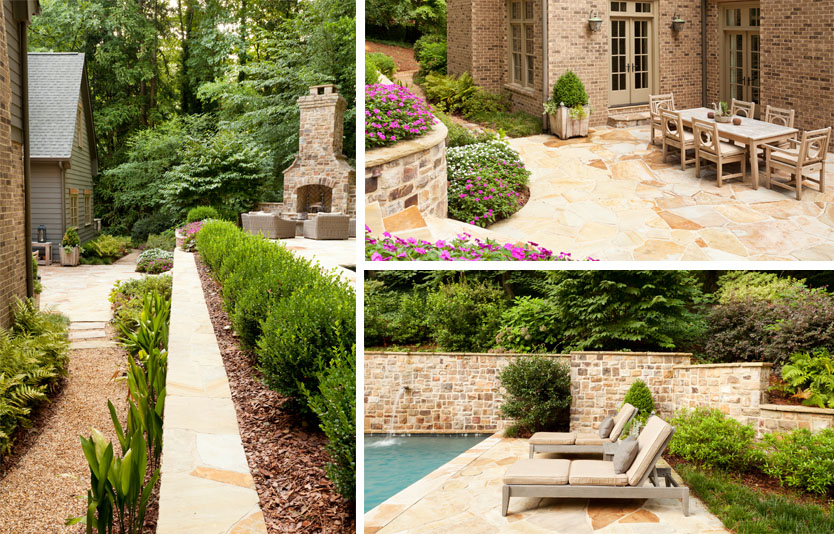 After: This project drastically increased the usable space behind the home, with a new pool terrace, fireplace, and seating areas. The lower terrace adjacent to the home existed before this project, but was re-paved and enlarged. The pool terrace features a variety of seating options and lush plantings.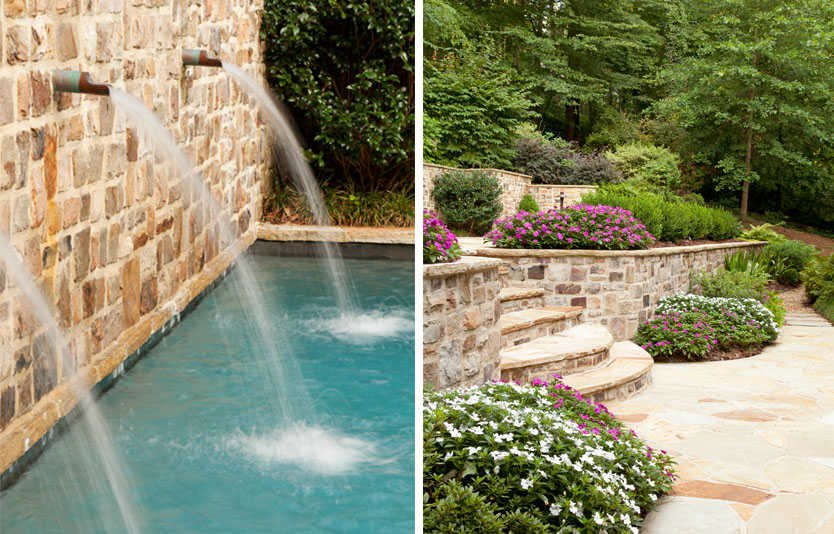 The shape of the hillside around the new pool terrace creates an amphitheater effect which, when coupled with the sound of running water from the pool scuppers, creates a very serene environment. The new terraces are tucked into the hillside, softened by ample plant material.
The steep slope of the hillside was the main challenge for this project. By creating a terrace above the grade of the existing patio, we were able to reduce the amount of soil that was removed while creating a unique space that fits the site.
---

Creating Atlanta's finest private outdoor living spaces and making dreams a reality since 1992.
Ed Castro Landscape, Inc. is an award-winning, full-service landscape firm that provides everything necessary for a home owner to enjoy a unique and sustainable landscape.
As a full service construction, horticulture and maintenance firm, we take pride in transforming your outdoor living space with our talented and experienced staff of designers and landscape professionals.