Fountain of peace and wellness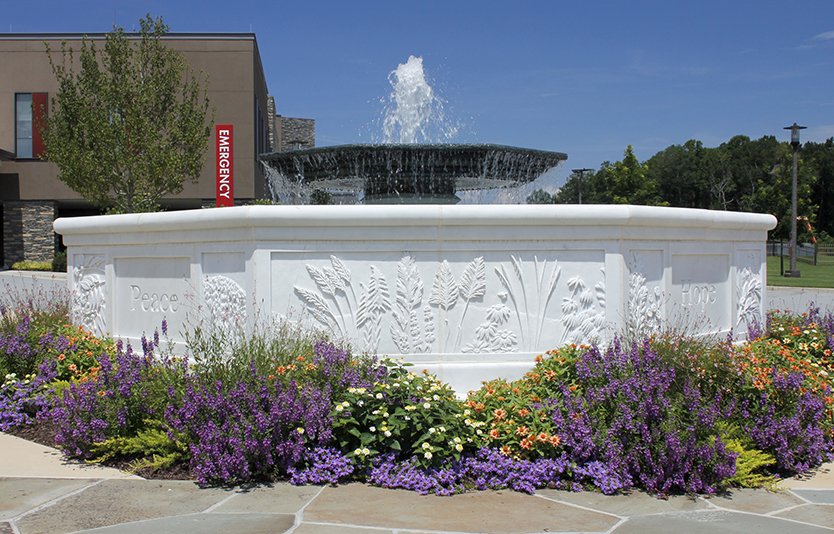 The marble and stone fountain in the center of the Frost Water Garden represents a vision realized by members of a design and production work group. The team included a regional hospital, a fundraising organization, a philanthropist, landscape architects, marble carvers in China and our design and installation company. From the conceptual development to turning on the fountain pump, the execution produced a truly international and world class exhibit of public art.
The owner's intention was to create The Frost Water Garden, a plaza with a fountain prominently situated at the main public entrance to medical center's emergency department.  The garden would help create a special outdoor destination in a high traffic area where patients, families, visitors and staff would interact with the sights and sounds of water as well as engage with a beautifully handcrafted one-of-a-kind marble and stone masterpiece that intricately depicts the indigenous elements of nature that surround the hospital's LEED Certified campus.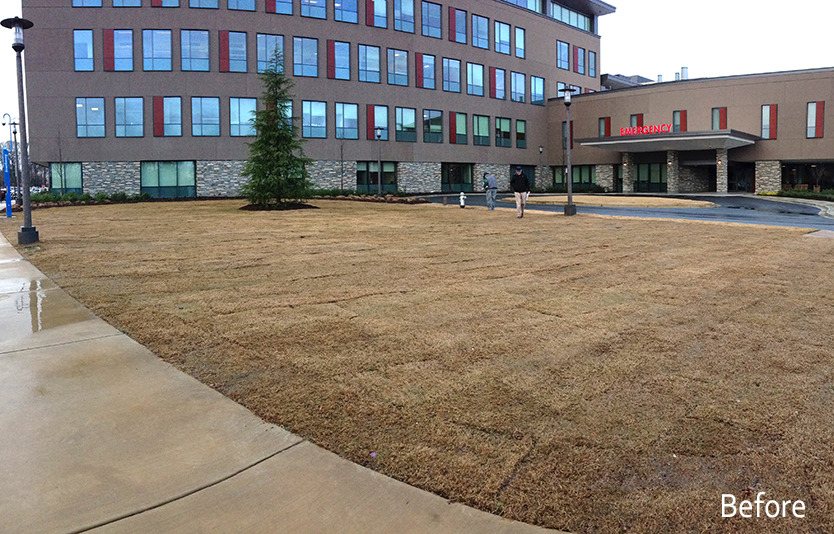 The campus of the newly constructed hospital reserved this area as an opportunity for a community philanthropist to provide funding for a plaza. Recognized for our design and installation expertise, our company was selected to participate in a work group that would create the garden.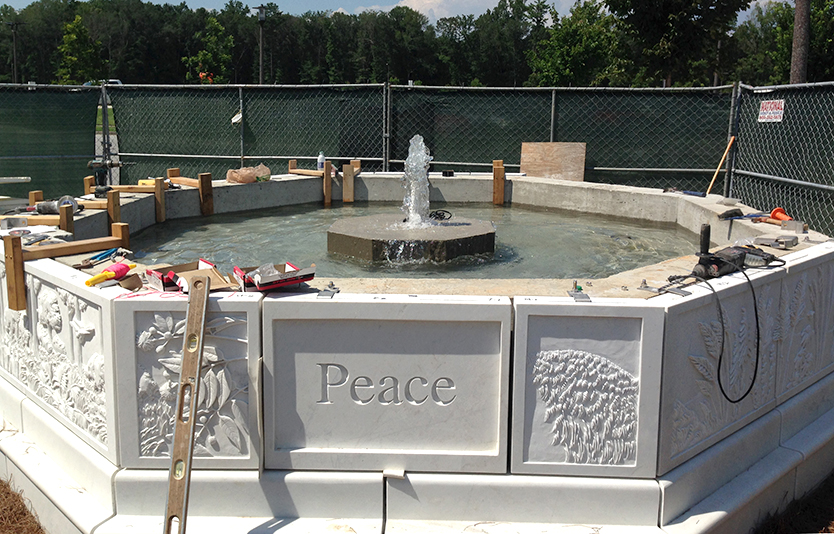 No one breathed while the crew lowered the steel centerpiece support structure onto the water supply standpipe that emerged from the center of the concrete pedestal. The weight of the components- marble, steel and stone required the use of heavy equipment.
Pennsylvania bluestone was cut to form octagonal tiers for the fountain centerpiece.  The edges were carefully pitched to give them a texture that would enhance the sparkle of the water that would flow over them.
Once the intricately sculpted panels set in place, the basin was filled, and the pumps were tested.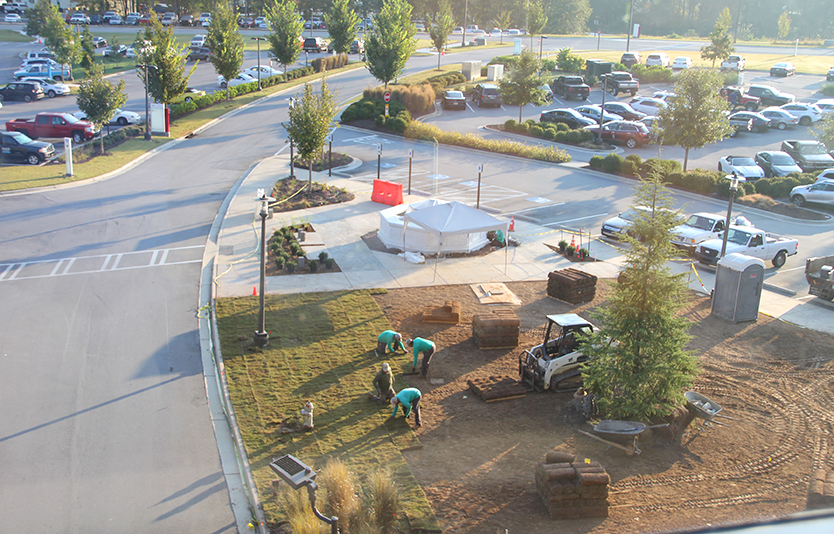 Flagstone flatwork and cement walkways colored to match the existing campus pavement were installed. Specified shrubs were planted and the sod was installed to complete the plaza.
Twenty-four hours a day, people walk across the plaza. The beautiful fountain inspires feelings of peace, wellness, hope, and healing. Visitors and staff can now retreat to the Jack and Janice Frost Water Garden to find peace and tranquility steps away from the hospital's emergency entrance.
Our Mission Statement says it all:  Creating beauty that enriches lives 
Since 1990, The Fockele Garden Company has been designing, installing and managing some of the Southeast's most beautiful and sustainable gardens. From custom stone work, unique water features, and interesting plantings in a residential setting to complex commercial landscaping and institutional landscapes, our attention to detail through landscape design is what sets us apart.