Making this home's entrance safe and beautiful.
This project was a complete residential makeover. We designed the residence to have form and function. The retaining walls, steps, and walkways were dilapidated and unusable. From start to finish, the design enhanced the entire entrance to the home.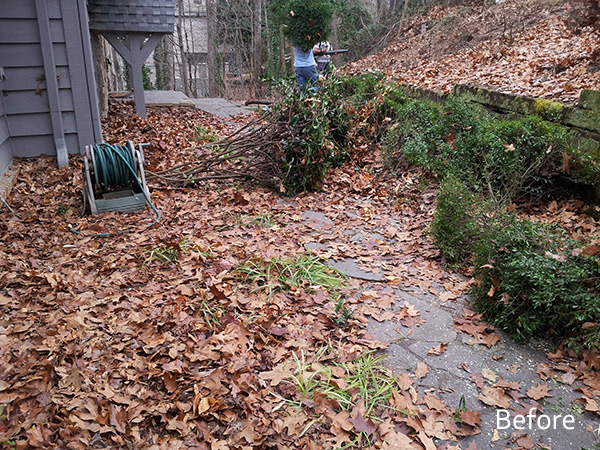 This was the beginning of the rip-out process: removing leaves, old shrubs and retaining walls. As you can see, there was an old grey stone walkway here as well.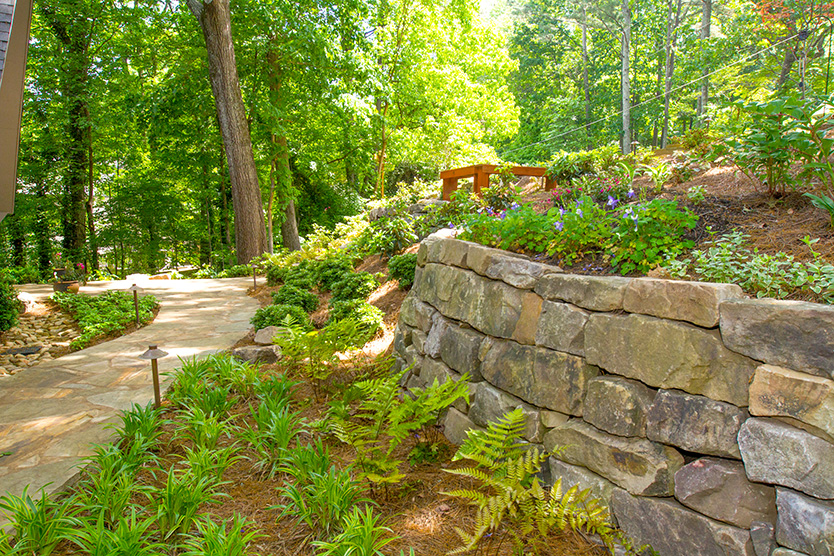 Boulder walls replaced the rotten railroad ties, a new crab orchard walkway replaced the old stone walkway, new landscape lighting was placed along the pathway, and new plants were installed.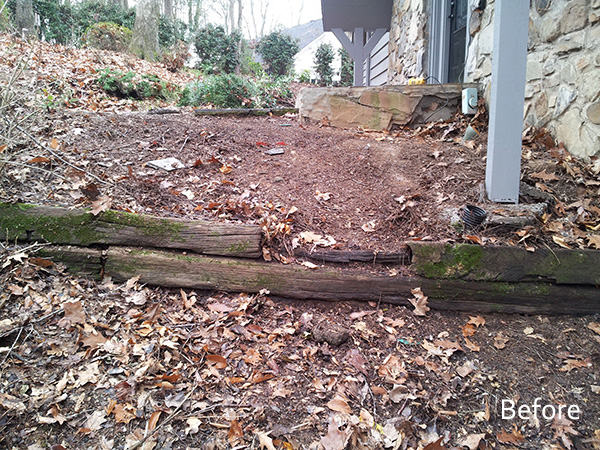 This is the right side of the house. These old, rotten walls were holding up support beams for the front of the roof overhang.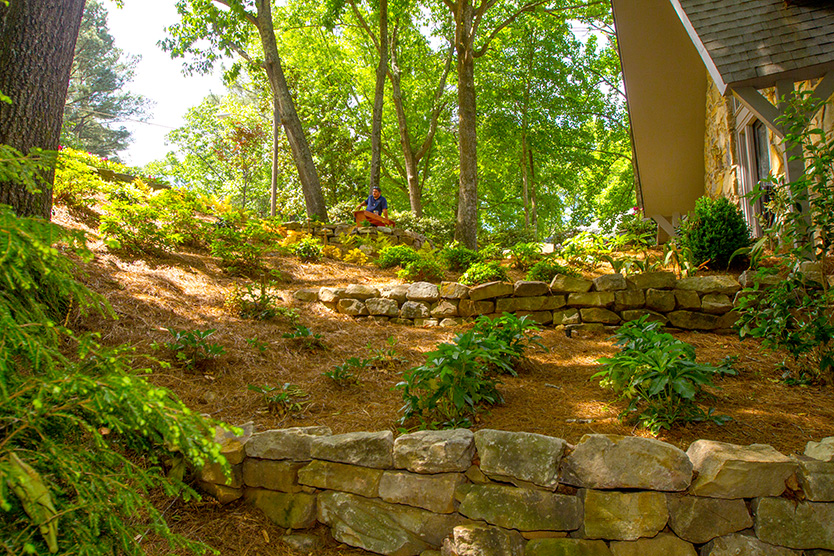 Here we replaced the failing walls with new boulder walls and landscaped the hillside to help beautify the area and prevent erosion.
---

Sustainability is the key to year 'round landscaping, and the experts of Michaelangelo's Sustainable Landscape and Design Group are proud to deliver innovative, cost-effective, environmentally responsible landscape solutions to every project. And you can rest assured that your landscape will maintain its sophistication over time with our professional lawn care and landscape management and maintenance services.