Making the connection.
This homeowner wanted to feel a personal connection to the lake that borders his property. His main objective was to create an outdoor room for cooking and dining that did not block his view of the lake from inside or outside his home.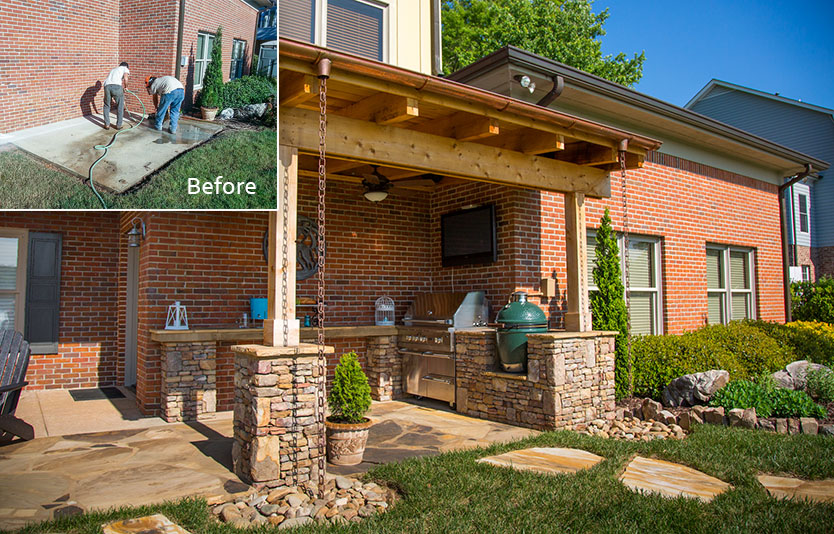 The existing concrete slab was too small to be useful. We converted it into a functional, attractive cooking area that is protected from the elements.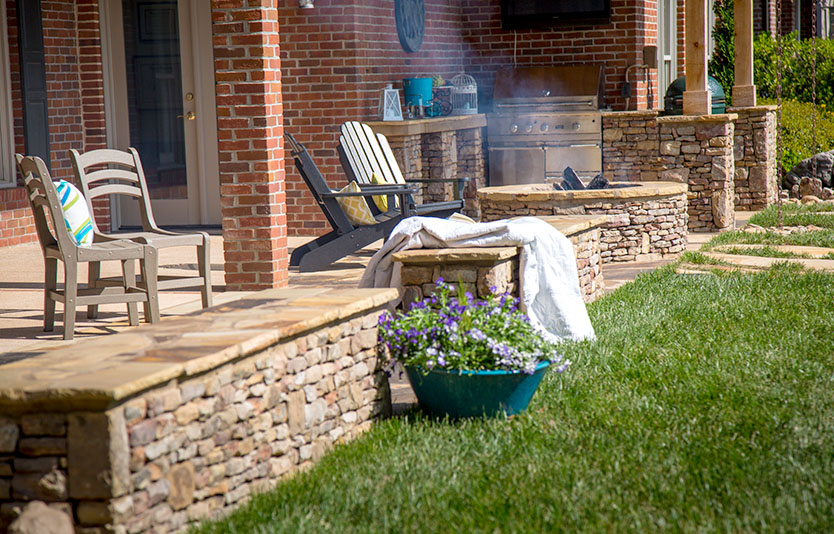 Low walls frame the space and can be used for seating but do not block the view.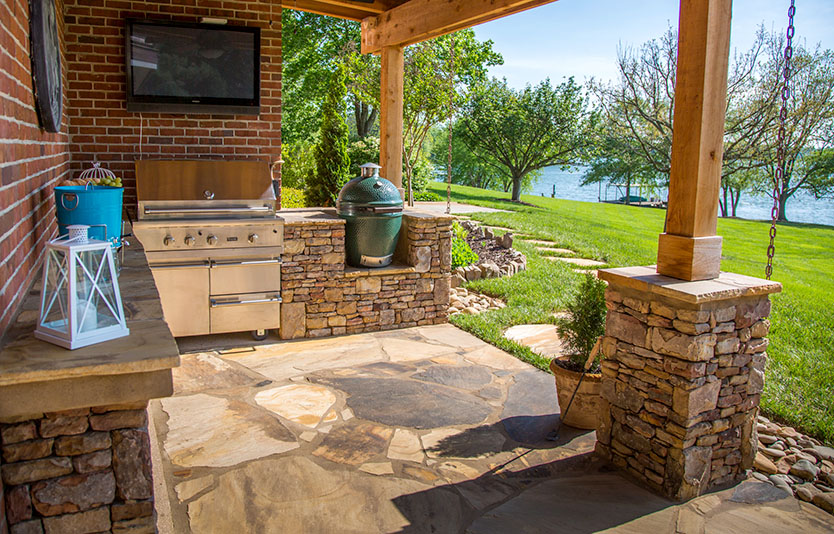 The view of the lake, so important to the client, is preserved from the cooking area.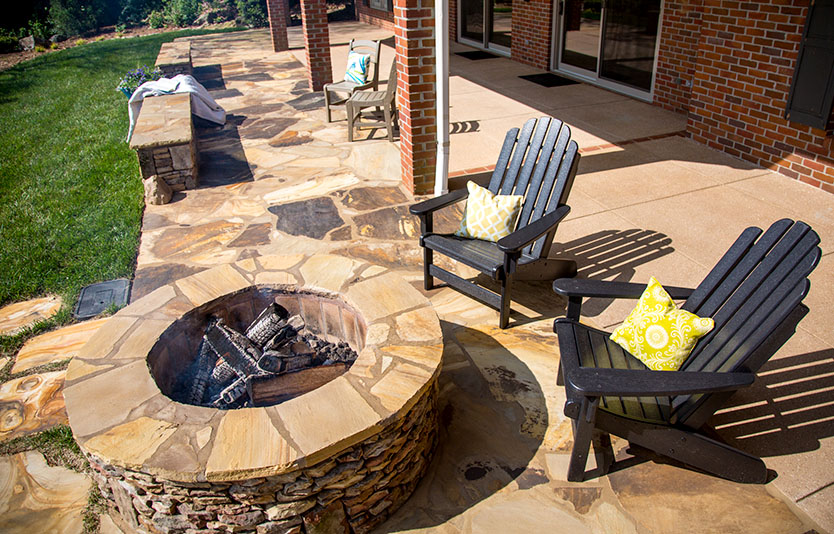 We built low walls and a fire pit using dry stack natural stone capped with flagstones. The fire pit adds to the project's livability by making it possible to use the space longer into the fall and winter.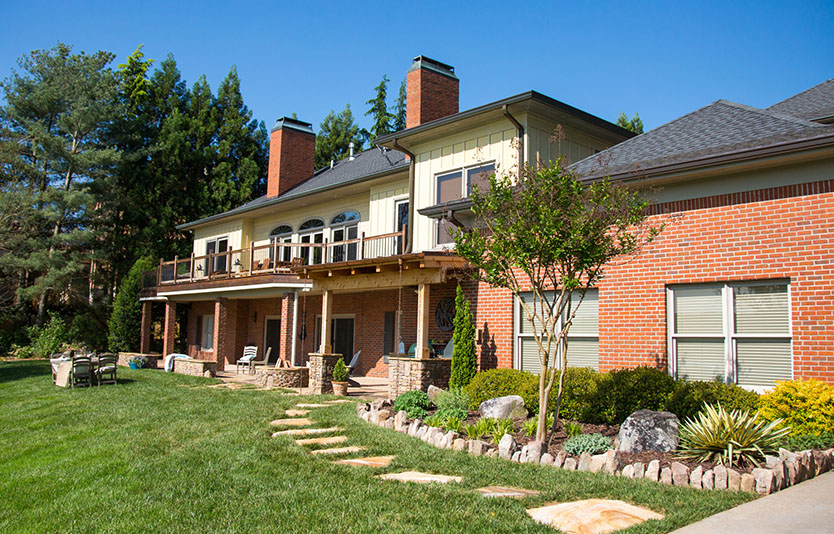 The finished project meshes with - and does not dominate - the existing home. This met the client's requirement that the project not look like an addition.
---
Art of Stone provides creative stone scapes and sustainable landscapes throughout the North Georgia area, but it's more than that. We are a family run company providing hands-on service. As a small company, the enduring beauty and success of your garden is our focus. For that reason, we create outdoor spaces that blend and flow with the land, not fight it. We believe in building healthy gardens that are easy to nurture and thrive in the years to come.
Specializing in outdoor building and construction, Art of Stone can design new projects for home improvement and upgrades or help with renovation and restoration jobs. Our team offers quality landscape design, installation and custom structures, and stonework, Art of Stone's one-of-a-kind approach is an investment in your property that will last.