Modern space solves built-in problems.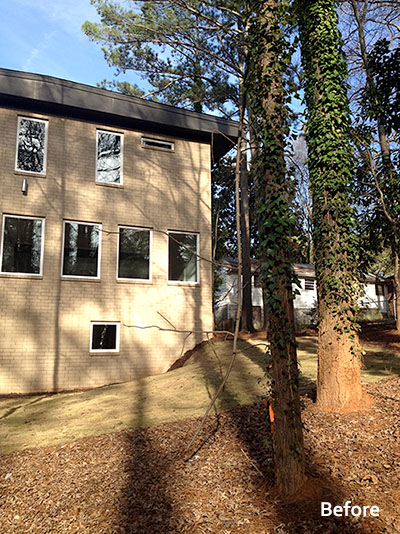 Initially, the homeowners hired us to correct water and drainage issues left by the home builder. During a rain, water was coming into the house from the basement and the upper deck area. Once the drainage issues were resolved, the homeowner requested that we design a space with a pool/spa, outdoor grilling, and a firepit.
Our overall design included the use of high-end modern materials that kept this project clean-lined and cohesive to the existing modern architecture.
We excavated around the side yard and back yards to re-waterproof the basement walls before we could start construction on the new pool project. A significant amount of drainage and grading were involved to resolve all of the water issues.
For the upper deck, we removed a portion of the deck framing and ceiling so we could seal off and waterproof the exterior deck from the interior walls, the we rebuilt and created new waterproofing for the ceiling and decking along with adding new glass railings.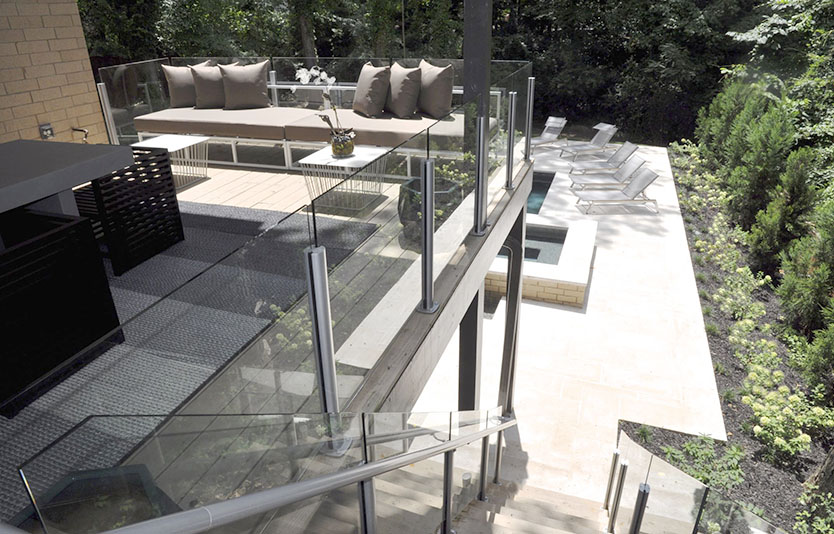 We modernized the upper decks by adding glass railings and a new set of steps for access to the new pool area.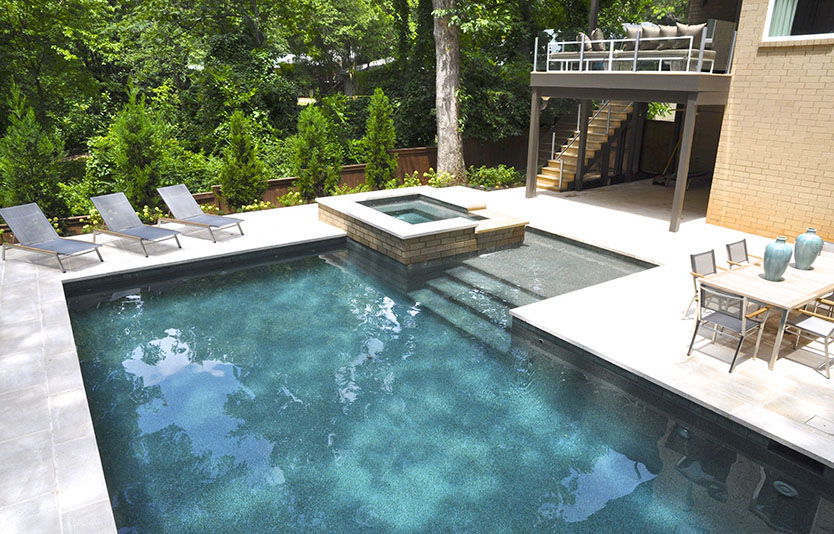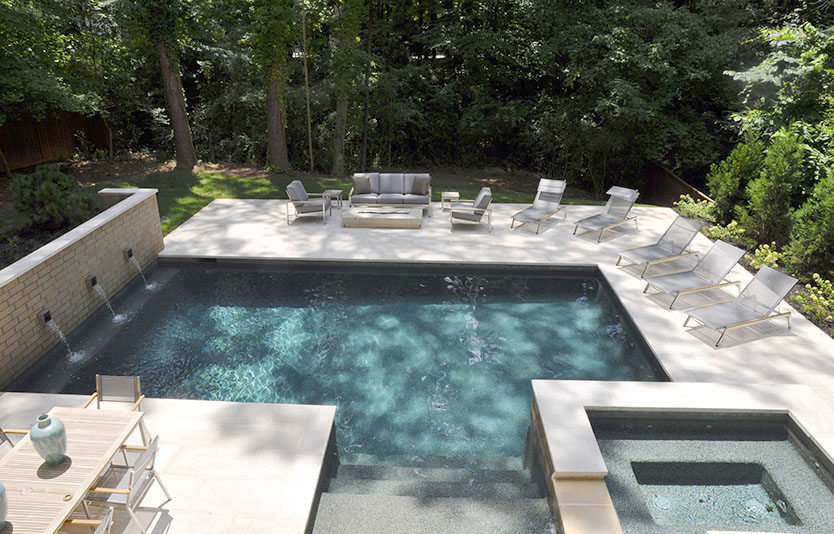 The slope of the back yard was fairly extreme so the retaining walls on the lower side were approximately 6' in height and only approximately 42" behind the pool.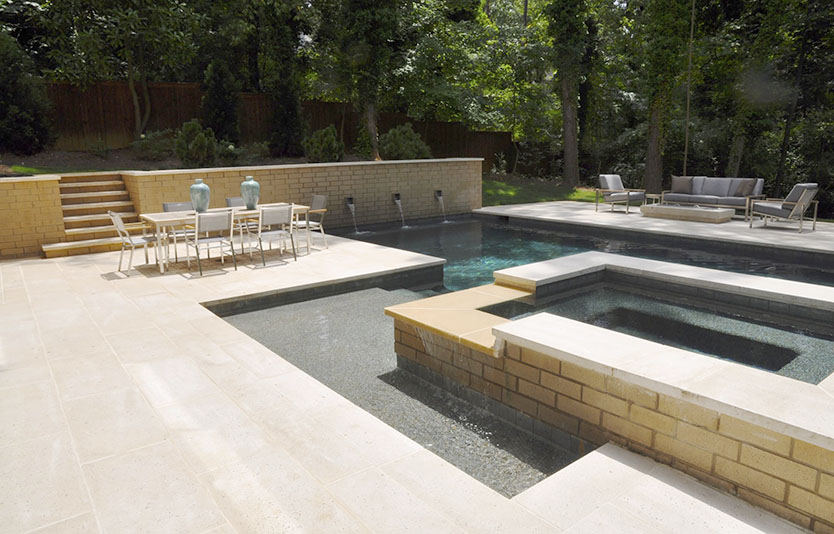 On the pool terrace, we allowed for an outdoor grilling space, outdoor dining space, pool lounging spaces as well as casual seating around the firepit.
---

Founded in 1996, Bennett Design and Landscape serves the Atlanta area and the Southeast, designing and building gracious outdoor environments, Southern gardens, where our clients celebrate life with family and friends.
Our designs capture each client's personality, complementing a home's interior and exterior style and character, as well as its neighborhood setting. We create beautiful, comfortable places from intimate patio container gardens to expansive outdoor areas for entertaining friends and clients, and creating family memories.
With our seamless design-construct-install-maintain approach and precise, European attention to detail, we ensure the highest quality of workmanship through every phase of your project. Our experienced crews are ready to provide the complete package from grading, site preparation, irrigation, and plantings, to stonework, lighting, and construction of pergolas, pools, pavilions, and even garages.