Making landscape choices to limit deer and rabbit damage.
Aren't they cute? Bambi and Thumper sure are sweet, soft and cuddly, but ask any gardener how they feel about these furry creatures when they're found munching on their prize hostas and begonias! Nursery employees, master gardeners and county extension agents claim that "How do I keep deer and rabbits out of my garden?" tops the list of questions asked by homeowners and professionals alike. Not only do deer and rabbits cause aesthetic damage to the landscape, deer can carry deer ticks, which spread Lyme disease.
Keeping wildlife at bay in the home landscape requires a multi-faceted approach. Wouldn't it be easy if there was a list of plants that deer and rabbits absolutely disliked? Countless lists have been compiled with names of plants that deer and rabbits don't particularly care for as much as others, but these lists aren't always 100% reliable. If hungry enough, deer in particular are known to eat most any type of vegetation. Depending on where you live, your local deer might find a plant delectable that a deer in the next town has no interest in eating!
The best line of attack in keeping deer and rabbits out of your yard is an integrated approach, and depending on the numbers of deer and rabbits in your neighborhood a combination of choosing resistant plants, applying repellents and restricting access to your property may be necessary. Just as with disease and insect problems in the landscape, planning ahead to prevent these critters in your yard is much easier that controlling them once they've found your delicious garden.
Choose plants wisely
They normally turn away from ornamental grasses, herbs and plants that are have a strong fragrance, plants with thorny hairy or prickly stems and leaves and poisonous plants. That's not to say that they won't devour any of these in their tender new spring growth, though! They also love the vegetable garden, and deer can reach high up into fruit trees for the delectables hanging from branches. For a good general list of plants that deer and rabbits love to eat, will eat occasionally and typically turn up their noses at, refer to this article from the UGA Cooperative Extension Service: http://pubs.caes.uga.edu/caespubs/horticulture/deer.html
Repellents
Application of repellents is the next step in control of deer and rabbits in the landscape. There are numerous old time strategies, such as sprinkling human hair, bloodmeal, fox urine and cayenne pepper in the garden. Commercial repellents are very effective, and many gardeners find the best success when alternating the use of several different repellents. The chemical repellents are safe, as they are natural products (many using egg solids in their formulations) that repel deer and rabbits by taste. Plantskydd, Deer-off, Bonide Rabbit-Deer Repellent and Deerbuster are just a few repellents that have been show to be effective in inhibiting visitors in the garden.
Fencing
If you have the combination of a prized flower or vegetable garden, and a large deer and rabbit population, fencing may be required. If rabbits alone are your problem, small chicken-wire fencing might be all that you need. As deer can scale high fences, more permanent and expensive solutions such as baited electric fences may be necessary. For extensive information about fencing to control deer, rabbits and other wildlife, contact the Georgia Department of Natural Resources or your county extension service. Information about fencing and control can also be downloaded from this website: http://www.wvu.edu/~agexten/wildlife/deercont.PDF
Deer and rabbit "resistant" plants
Perennials
Astilbe

Bee Balm

Bleeding Heart

Columbine

Coralbells

Evergreen Candytuft

Forget-Me-Not

Foxglove

Hardy Geranium

Hellebore

Hibiscus

Iris

Monkshood

Oriental Poppy

Peony

Perennial Alyssum

Perennial Flax

Pinks

Salvia

Yarrow
Annuals and Biennials
Ageratum

Dusty Miller

French marigold

Lantana

Larkspur

Lobelia

Morning Glory

Moonflower

Nasturtium Ornamental pepper

Snapdragon

Stock

Wax Begonia

Zinnia
Herbs
Angelica

Anise Hyssop
Basil
Catmint
Chamomile
Chives
Comfrey
Dill
Fennel
Lamb's ears
Lavender
Lavender Cotton
Lemon balm
Mint
Mullein
Oregano
Parsley
Rosemary
Sage
Thyme
Bulbs
Autumn Crocus

Crocus

Daffodil, Jonquil, Narcissus

Crown Imperial

Glory of the Snow

Grape Hyacinth

Siberian Squill

Snowdrop

Snowflake

Striped Squill

Surprise Lily

Various Flowering Onions

Winter Aconite
Shrubs
Barberry

Bayberry

Beautybush

Butterfly Bush

Chinese Holly

Chinese Junipers (blue and green)

Common Boxwood

Common Lilac

Leucothoe

Forsythia

Inkberry

Japanese Kerria

Mahonia

Russian Olive
Groundcovers
Barrenwort

Bugle Weed (Ajuga)

Dead Nettle
Ferns

Gingers

Junipers

Lady's Mantle

Lily-of-the-Valley

Mosses

Pachysandra

Potentilla

Sedum

Snow-in-Summer

Sweet Woodruff

Vinca Minor
Trees
These trees are rarely damaged, seldom severely damaged or deer-resistant. Protect small seedlings with tree shelters.
American Holly

Beech

Catalpa

Corkscrew Willow

Dogwood: Red Osier, Kousa

Eastern Red Cedar (Juniperis virginiana)

English Hawthorn

Ginkgo

Hickory

Japanese Flowering Cherry

Locust: Black, Honey

Sassafras, Common

Smoke Tree

Sourwood

Sweet Gum

Sycamore

Tulip Tree
---
About the author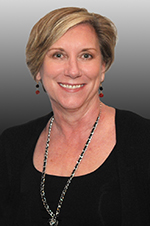 Mary Kay Woodworth is Executive Director of the Georgia Urban Ag Council. In her spare time, you can find her digging in the dirt, pulling weeds, and writing garden-related articles for publication.