Making more space to enjoy the outdoors.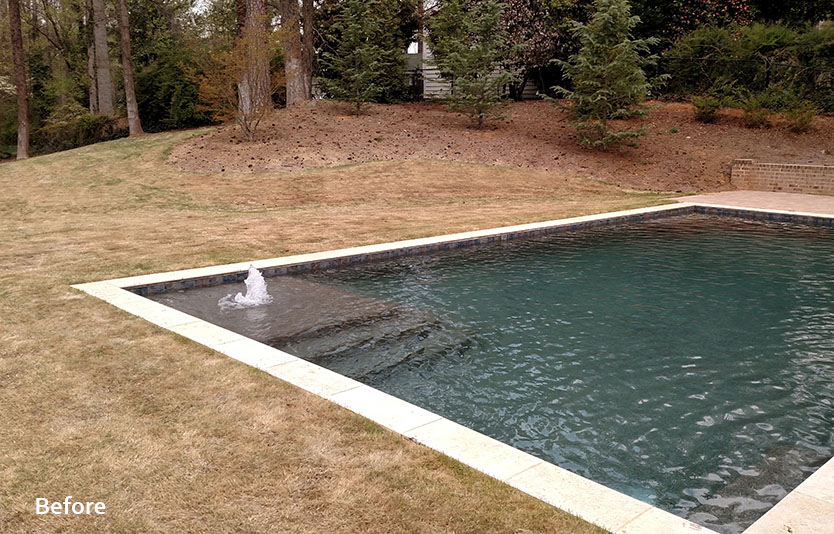 When these owners purchased the home, the pool had minimal decking only on one side. Past the pool area, there was no useable space due to a strong slope in the upper turf area.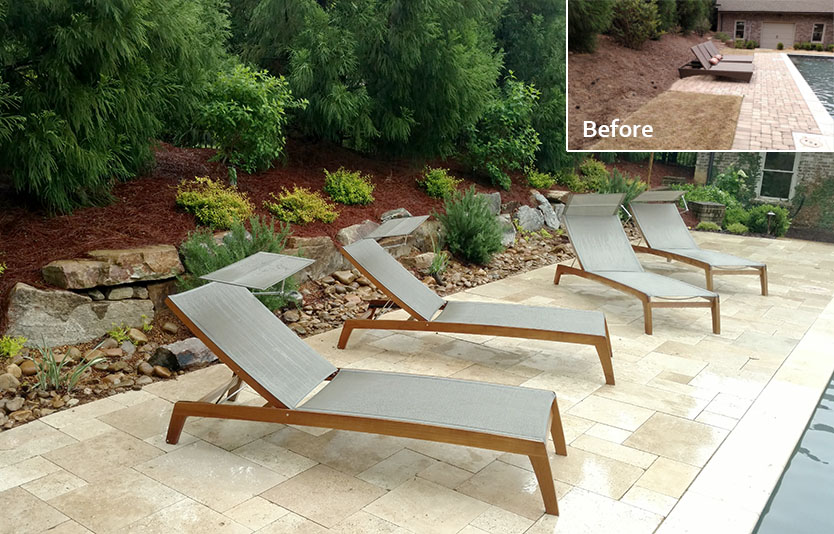 We created pool decking to include all four sides using Travertine for an updated modern look. We built a natural boulder wall, allowing us to level out the yard, and exchanged the Bermuda turf for Zeon Zoysia, creating a play space for kids.  The dry creek bed on the edge of the pool decking is used for drainage as well as to accent the space.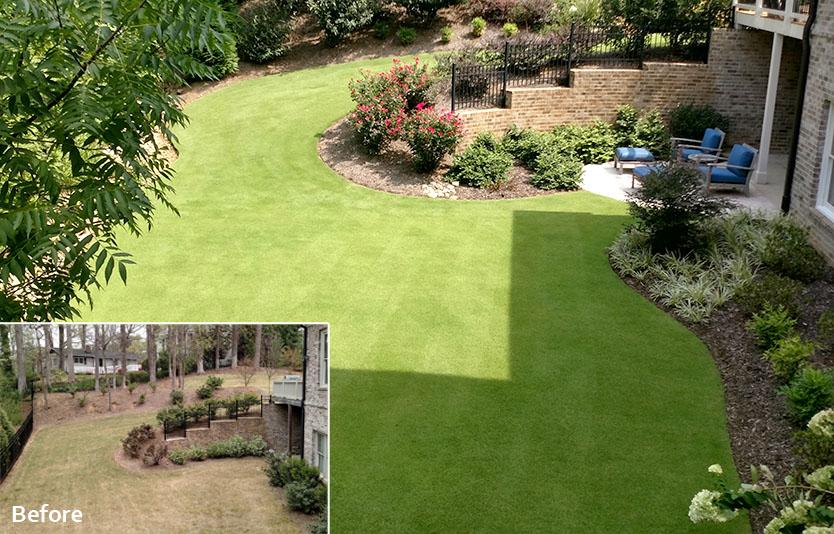 We reshaped the main turf area and created a small sitting area and patio space adjacent to the downstairs entertainment room. The homeowner was looking for a fairway-type feel for the grass as he is an avid golfer.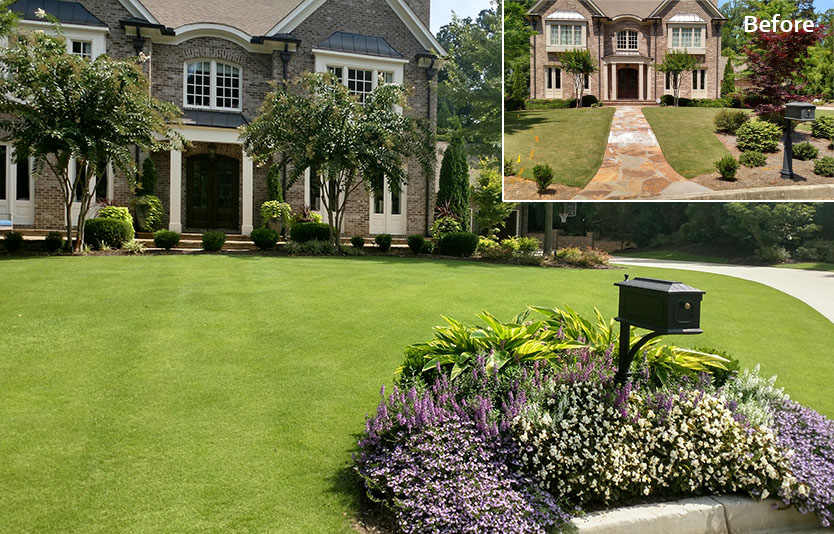 The owners hated the front sidewalk, which divided the yard in half. We eliminated the sidewalk and transplanted the Japanese Maple to a more suitable location on the right side of the driveway. In addition to a few small landscape enhancements, we created focal point seasonal color beds.
Judges' comments on this project:
The hardscape improvement around the pool made a big difference
The colors of the travertine play up against the nice chunky boulder wall
They did more than just meet expectations - they definitely exceeded expectations here, they did a lot to this property
This feels more like a retreat in the backyard now and it all works together, even going around to the side of the home where they brought out a small patio
Everything ties together on the whole home now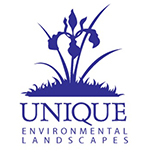 Providing landscaping services throughout metro Atlanta for over 25 years, Unique Environmental Landscaping company was recently counted among the Atlanta Business Chronicle's top 25 commercial landscape companies. Unique Environmental works with residential, commercial and homeowners associations, from designing a grand landscape to maintaining commercial and HOA properties.
The staff designers and installation experts at our company have the experience to create and install the landscape of your dreams, giving attention to every detail.