Creating a neighborhood green space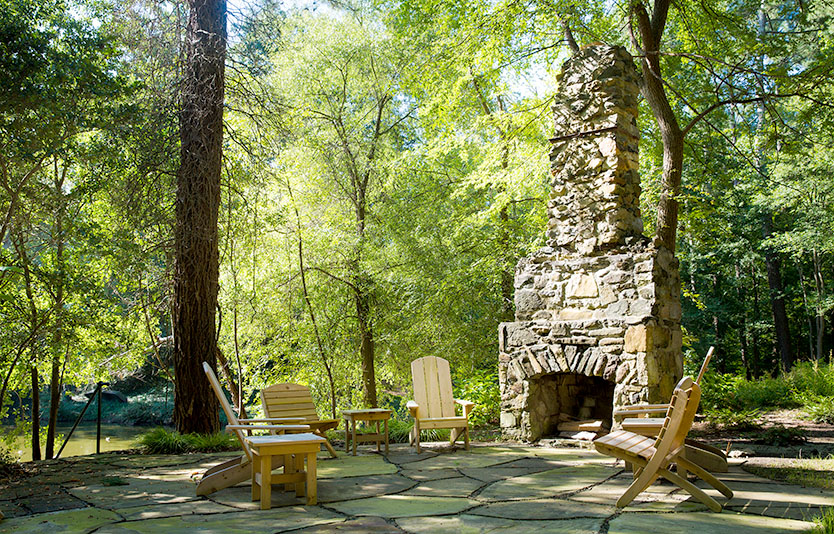 After purchasing the undeveloped 2.8 acre lot adjacent to their home to avoid over development in their neighborhood, our client wanted to restore the environmental health of the overgrown property while providing an inviting space for the entire neighborhood to enjoy.
With thorough removal of invasive species, re-grading to reduce erosion, development of trails, orchards and meadows, and other improvements of the site, we were able to transform the unused property into a healthy, park-like green space for the homeowners and their neighbors to enjoy.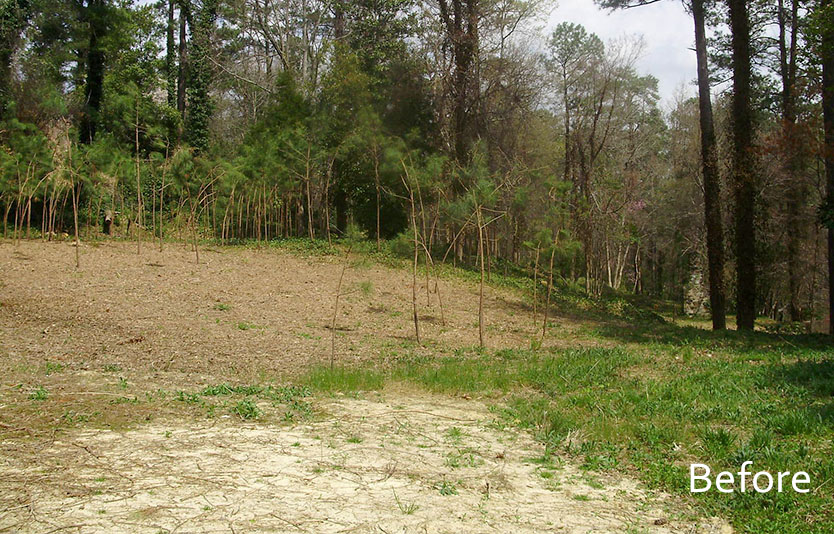 Prior to this project, much of the property was overgrown with invasive plants, and the removal process, which had begun when this photo was taken, required considerable effort and careful management.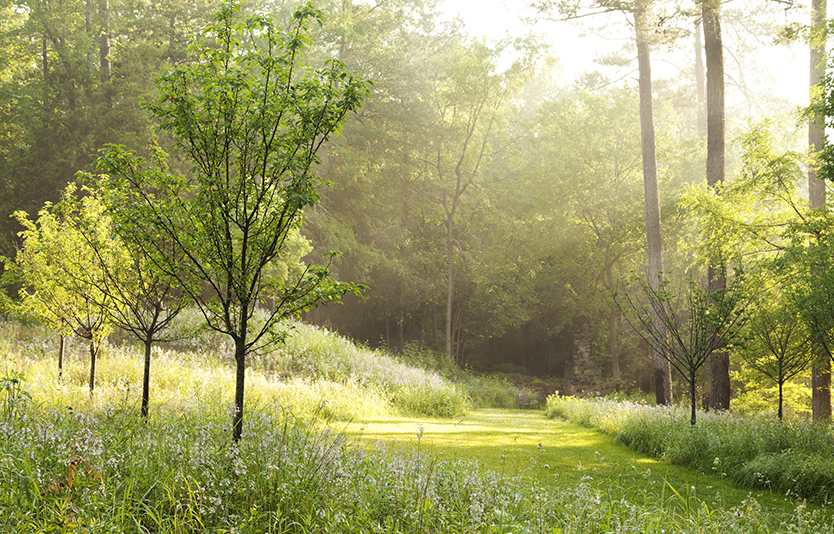 The area was repopulated with native species and attractive wildflowers to create a breathtaking meadow.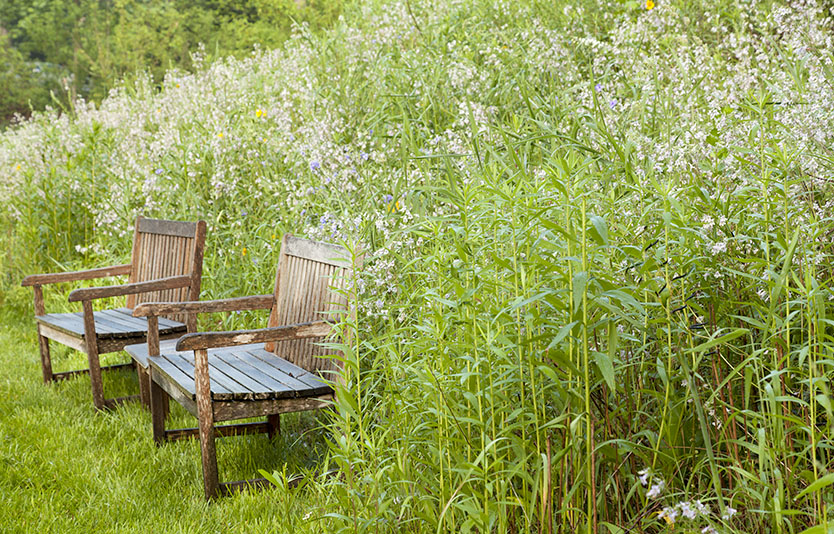 Wooden benches along the fescue trail through the meadow provide a quiet spot to rest overlooking the lake.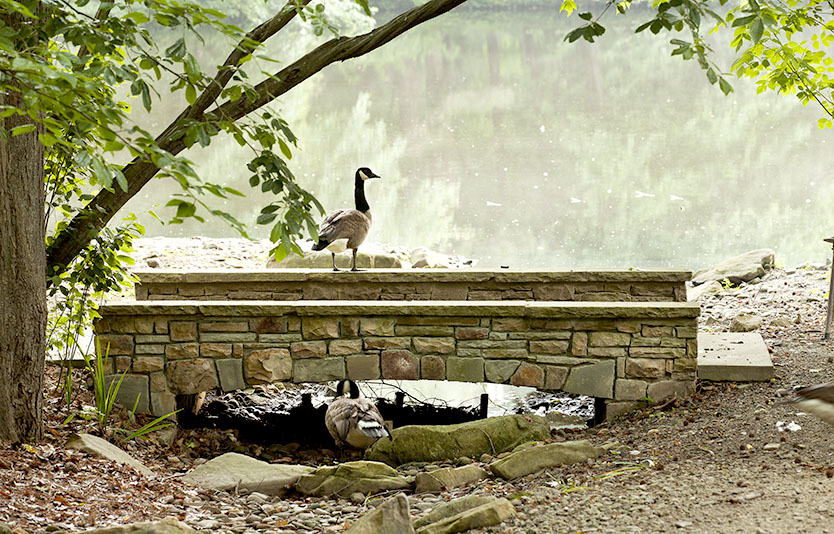 This stone bridge provides an architectural accent where the creek meets the lake, allowing for pedestrian access along the water's edge.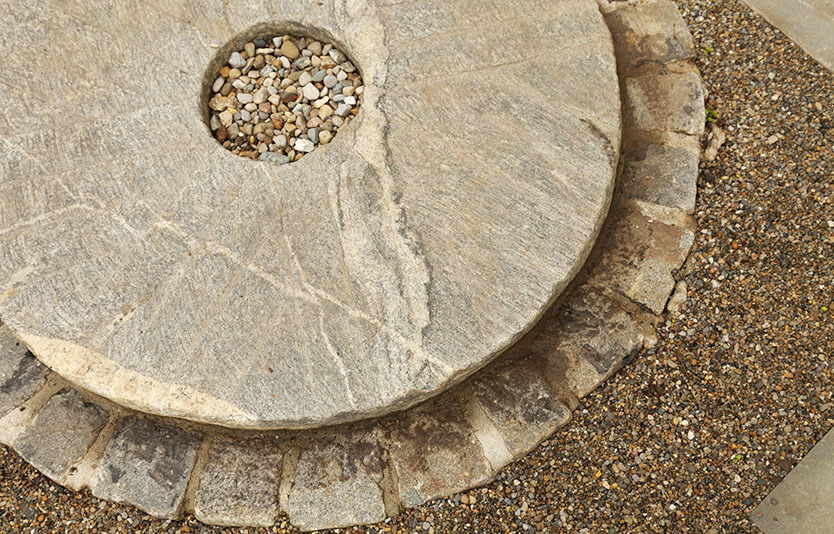 An antique, granite millstone detail pays homage to the history of the site.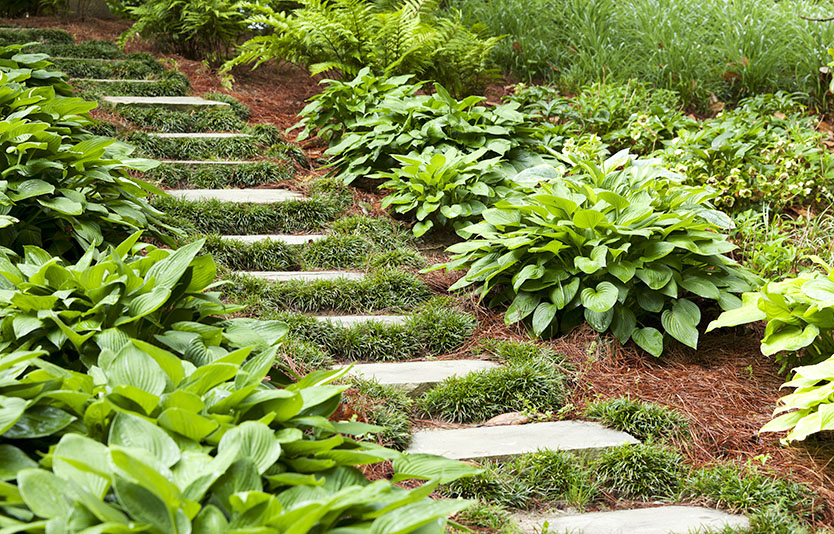 Stone steps guide visitors through an herbaceous shade garden.
The large scale of the site allowed us to consider the many smaller sections of the site independently as unique spaces, which were then merged together with a low-impact trail system. The existing stone walls and historic fireplace on the site were cleaned, stabilized, and incorporated into the design to maintain the integrity and history of the site. The large amount of water coming into the site was redirected through carefully designed "dry creek beds" into an underground catchment area and wetland rain garden, turning what was once a problem into an asset for both humans and wildlife.

Creating Atlanta's finest private outdoor living spaces and making dreams a reality since 1992.
Ed Castro Landscape, Inc. is an award-winning, full-service landscape firm that provides everything necessary for a homeowner to enjoy a unique and sustainable landscape.
As a full-service construction, horticulture and maintenance firm, we take pride in transforming your outdoor living space with our talented and experienced staff of designers and landscape professionals.