A client in Gainesville, GA wanted a custom fireplace with a circular opening inside her home. We designed and built this vent-less gas fireplace for her.
To protect the wood framing of the house from the high temperatures that fire places generate, we used an Isokern modular fireplace insert. Over top of the Isokern insert, we laid fire proof bricks using a wooden form to help the structure hold its shape.
Thanks to the Isokern and fire bricks, the final exterior stones will stay cool even with a fire burning!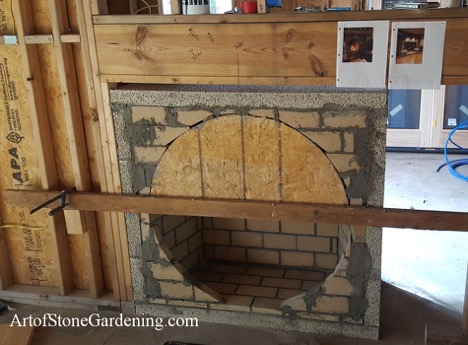 Next we added custom benches and the mantle supports called upright corbels.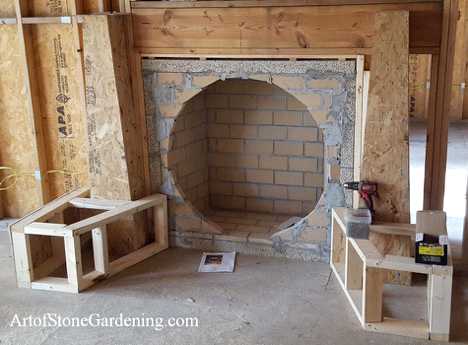 After we framed out the fire pit, we attached felt paper, wire lath, and then a scratch coat to the wall.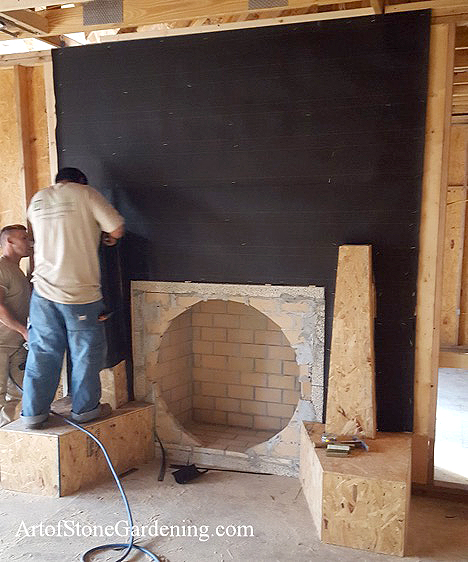 Then we installed the stone veneer, leaving space for the mantle.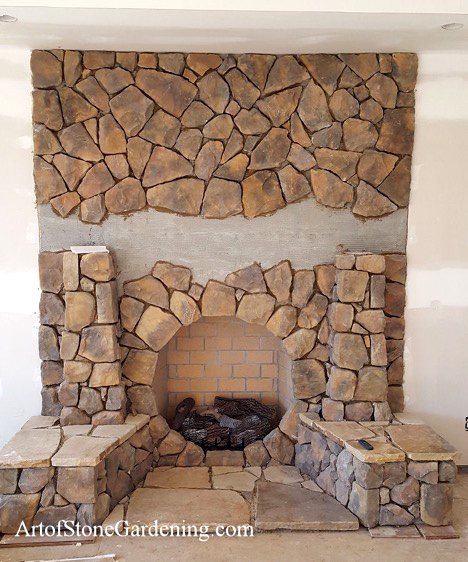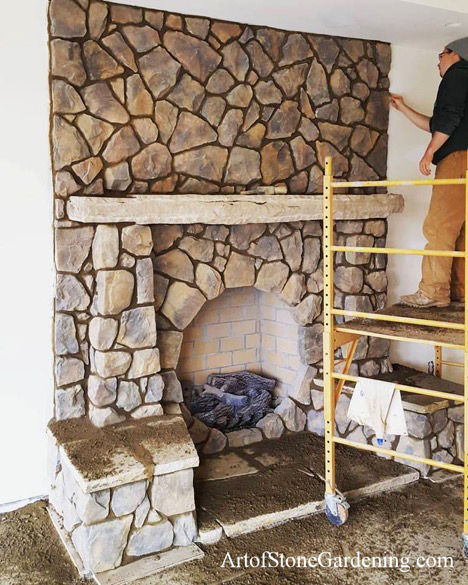 Above, you can see the mantle. Chiseled from a single piece of stone, it weighs in at 800 pounds. In the corner, Jake is almost finished grouting the fireplace.
Once finished, this fireplace was the client's vision come to life. Unique, lavish, and specially made, this round fireplace will be a delightful focal point in the home for years to come.
---
Art of Stone provides creative stone scapes and sustainable landscapes throughout the North Georgia area, but it's more than that. We are a family run company providing hands-on service. As a small company, the enduring beauty and success of your garden is our focus. For that reason, we create outdoor spaces that blend and flow with the land, not fight it. We believe in building healthy gardens that are easy to nurture and thrive in the years to come.
Specializing in outdoor building and construction, Art of Stone can design new projects for home improvement and upgrades or help with renovation and restoration jobs. Our team offers quality landscape design, installation and custom structures ans stonework, Art of Stone's one-of-a-kind approach is an investment in your property that will last.