Vibrant seasonal color.
Our client wants bright reds and yellows with varying textures. The beds are long but the depth is challenging for all the layers requested.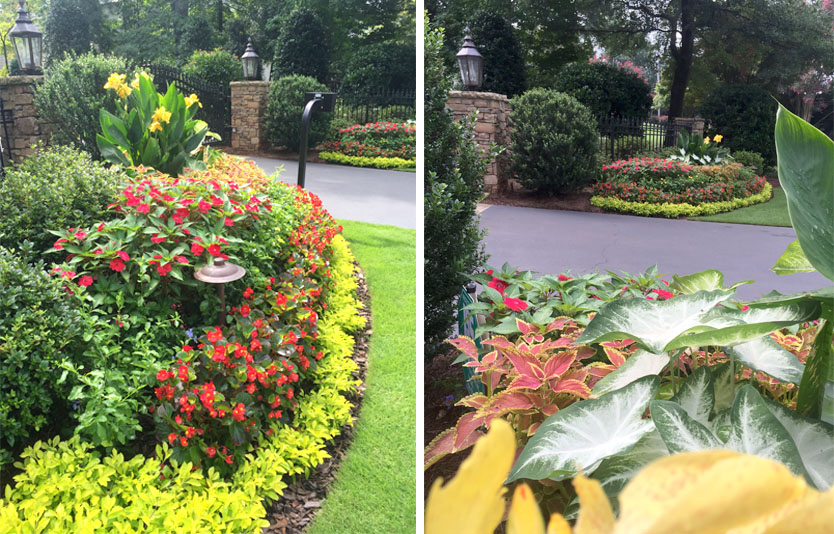 A beautiful display using reds and yellows of varying heights, colors and textures. The Aaron Caladium add nice texture and height to the back of the beds.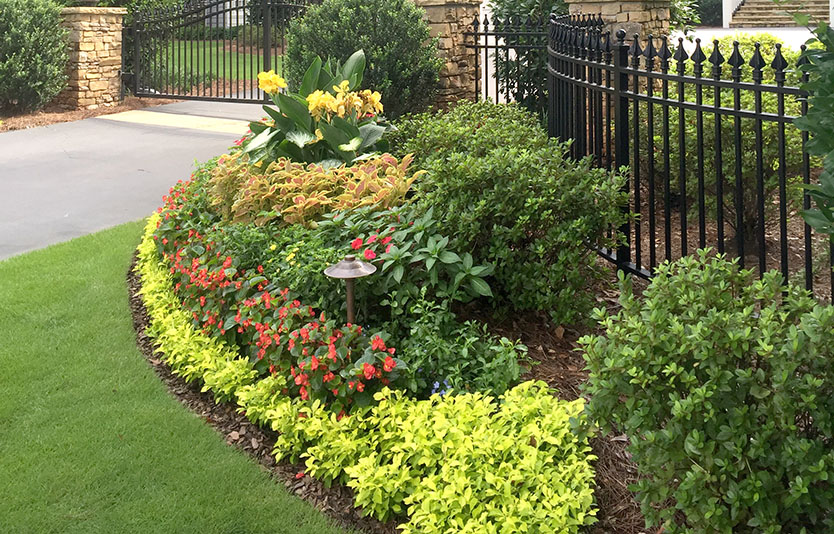 Vibrant flowers of duranta, yellow canna, red begonias and Cherry Sunpatiens greet our homeowner every afternoon.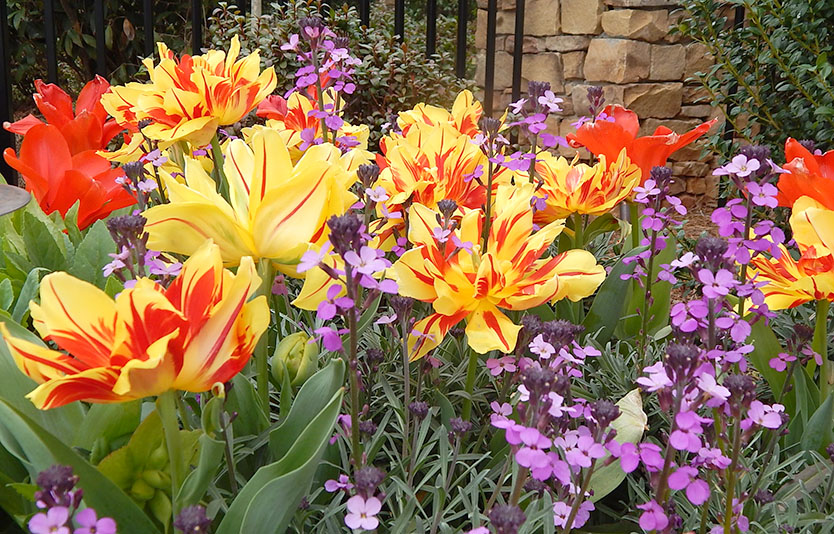 Stunning red and yellow tulips in combination with mauve erysimum announce that spring has arrived.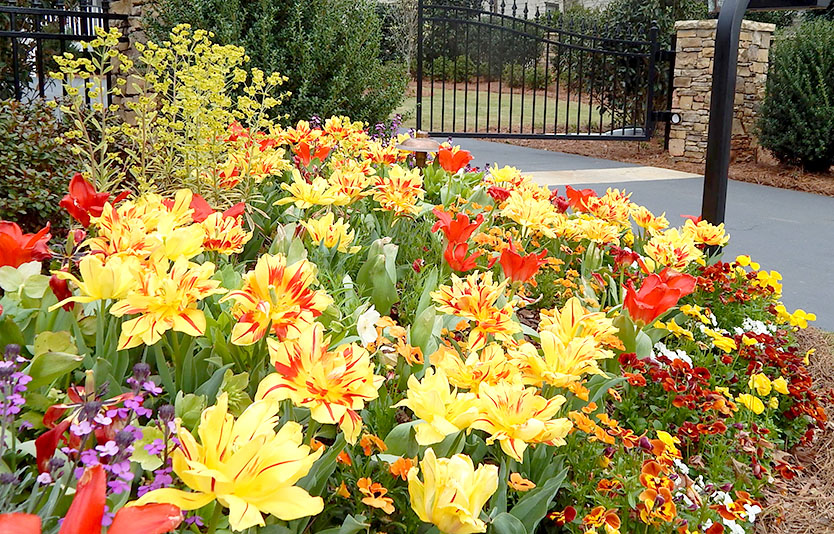 These beds are full of color and texture with blooming rainbow euphorbia, Helleborus, Erysimum, pansies and tulips.
Our customer wants bright and vibrant and we far exceeded their expectations in both seasons.
---

Gibbs Landscape Company offers a proven track record of creative, quality landscape design and maintenance. You deserve the best in landscape design/build and maintenance...You deserve Gibbs Landscape Company. We have earned the reputation of being the market leader in residential and commercial landscaping, and this is largely due to what we have termed "The Gibbs Approach" which includes service, creativity, experience, teamwork, and results.