Big ideas for small spaces
Make your outdoor living space cozy, creative, and connected.
You don't need a big yard to have an inviting space that beckons you and your family outdoors. Think "cozy," "creative," and "connected."
Q: What's the definition of a small space?
A: I consider a small space backyard garden to be no bigger than the footprint of the house. It's usually about the size of two or three average indoor rooms. Despite the small size, it's possible to create two or three outdoor rooms that are interconnected, but still, feel inviting on their own.
Q: Is a "room" a space in which to conduct a certain type of activity?
A: The outdoors is an extension of your home. You have a floor, walls, a ceiling, furniture, and accessories, just like you have inside. One room might be for eating dinner, and a second space might be for casual entertaining and sitting around a fireplace. They're separate spaces that are connected visually.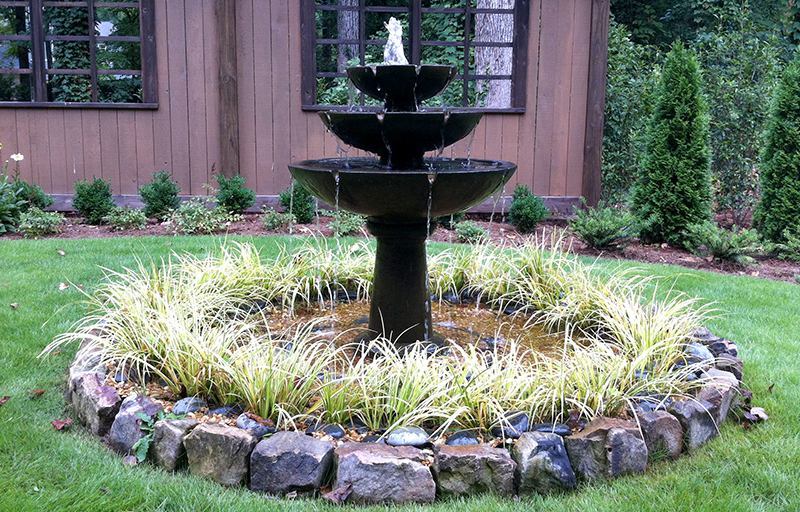 Q: How do you create a cozy space?
A: Small spaces should be comfortable and private. You can plant vines growing up wires to help create a green privacy screen. Choose furniture that is soft and inviting. Muffle city noise with a small water feature. Make your sitting area feel like a warm nest with creative outdoor lighting. Add a TV or a fireplace as a focal point. Construct a roof or arbor over your head.
Q: What do you mean by "creative"?
A: You have a license to get more creative in a small space, and the final product can be really interesting. You can almost think of the whole yard as one giant pot with lots of textures, smells, and colors that you can enjoy up close. You're free to get creative with art or beautiful pots arranged in an interesting manner. Think outside the box. If you have a fence, think of it as a screen rather than a fence. Maybe use corrugated metal, turn it on end and then paint a bright green or put a nice wood picture frame around it to make it look like a window.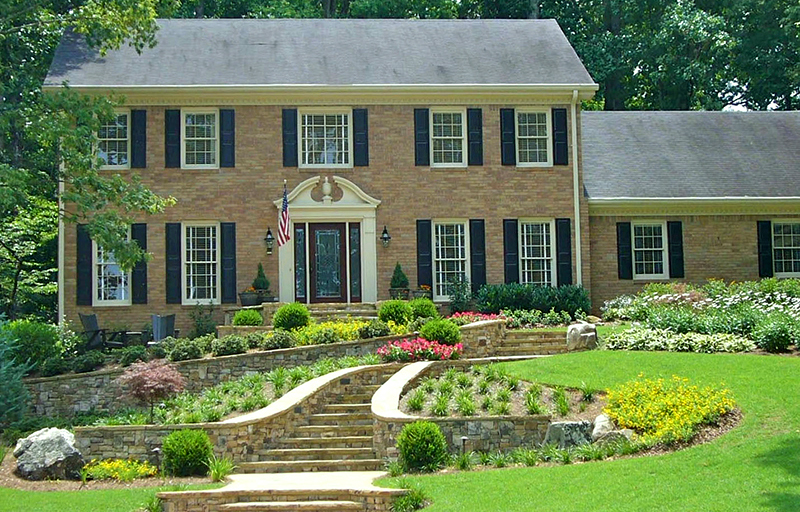 A: Although each room is individually cozy and creative, they still need to relate to each other. Instead of choosing all pavers, you might use stepping stones or flagstone in one room. Maintain open views between the rooms and even out of the rooms into the surrounding areas. You might want to block the view of your neighbor's garage but still see a beautiful view of oak trees behind you.
Once you begin creating individual rooms, you're tempted to create solid walls that separate them, but doing that makes space feel even smaller. You can have intimate rooms, but they have to be connected to each other at least visually. You also want to be connected with the mystery of what's beyond. So you can have a little stepping stone path that goes through an archway, rounds a corner and then disappears. Maybe it just goes to hidden trash cans, but you want to feel tempted to explore what's beyond.
Q: Is it important to prioritize what you want?
A: Set your priorities based on the landscape plan. If you don't have a plan, consider hiring a professional designer to work out the details. Once you're happy with the plan, you can figure out the best way to tackle the project. Focus most of your resources on the areas you see and use the most, then work out from there.
Photos courtesy of King Landscaping
---

King Landscaping believes the best designs come from respect for the environment and a smart fusion of art and science. Our goal is to leave the land in better shape than when we started, which means coaxing nature instead of manhandling it. This translates to landscape designs that make the best use of the land, incorporating native species and topographical elements that create beautiful, low-maintenance spaces for our clients.