Container gardens accent your landscape

Containers add interest and highlights.
The landscape at this residence is simple, clean-lined, and mainly evergreen.  The container plantings are meant to accent the landscape, add seasonal color and interest, and highlights areas of interest throughout the property.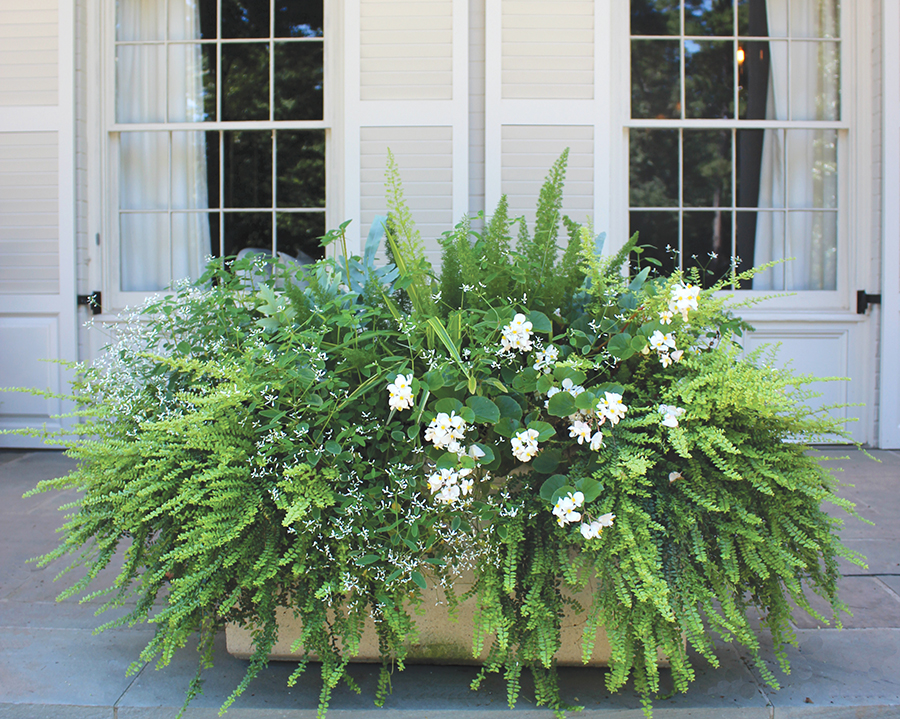 A close-up view of the front porch troughs consisting of a semi-permanent container planting of Autumn Fern, Asparagus Fern, Diamond Frost Euphorbia, Lonicera 'Baggesen's Gold', Blue Crisp Fern, Dianella, and White Begonia.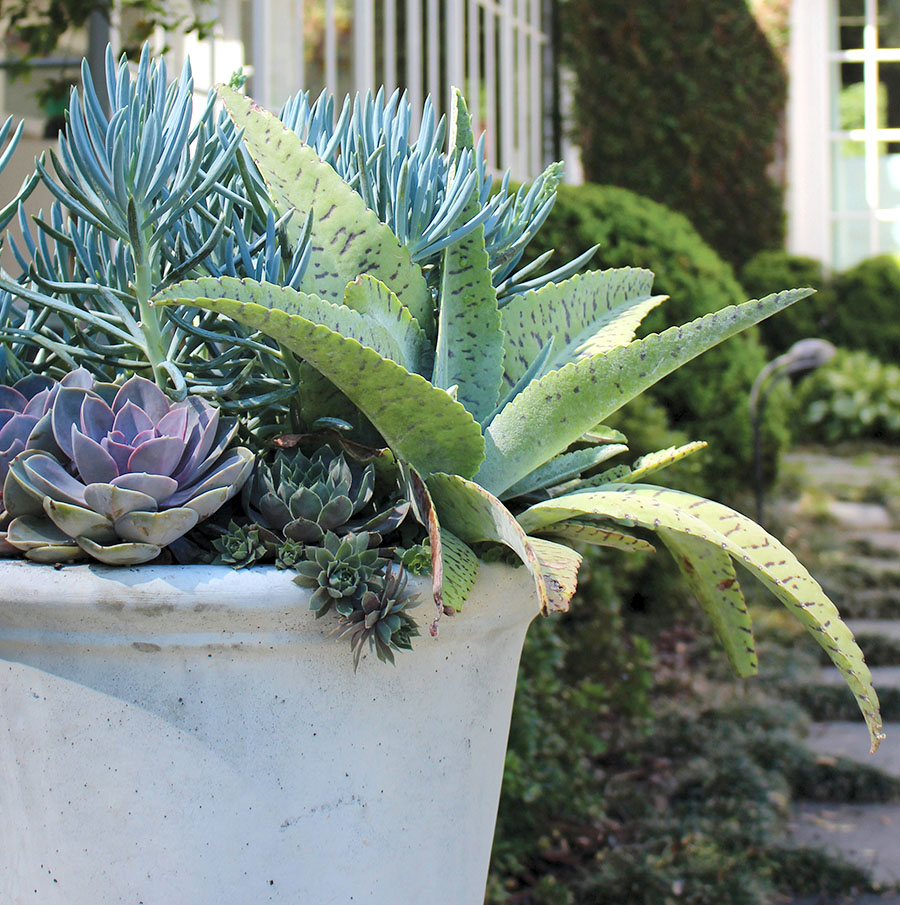 A rear column plinth container planted with a textural succulent planting for unique interest along a garden path.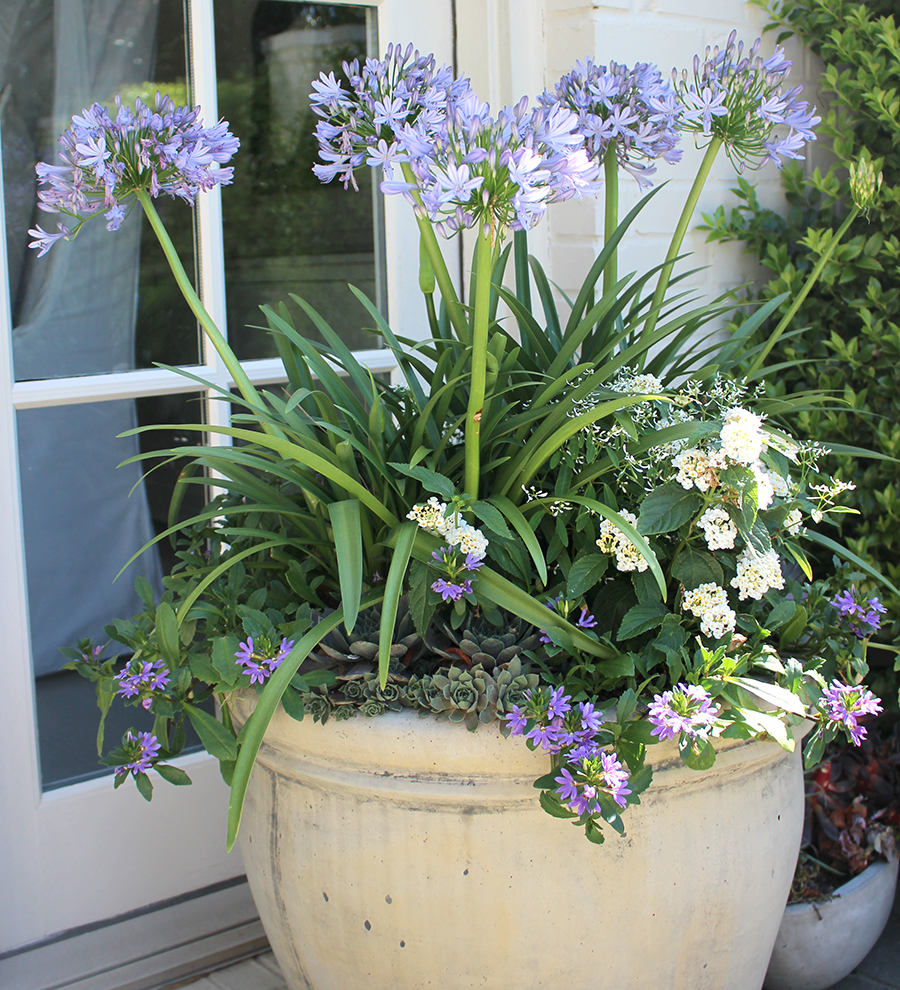 A rear terrace container planting consisting of Agapanthus, Diamond Frost Euphorbia, White Lantana, Purple Scaevola, and Hens and Chicks.
---
The goal of Floralis will always be to create environments representing creative, fresh ideas, recognized for their quality and unparalleled attention to detail.
At Floralis, our passion for detailed execution is reflected in a wide range of garden installation and project management services. Specimen plant and site furnishing selection, container compositions, and seasonal color coupled with transparent communication ensure each project achieves the highest quality standard.