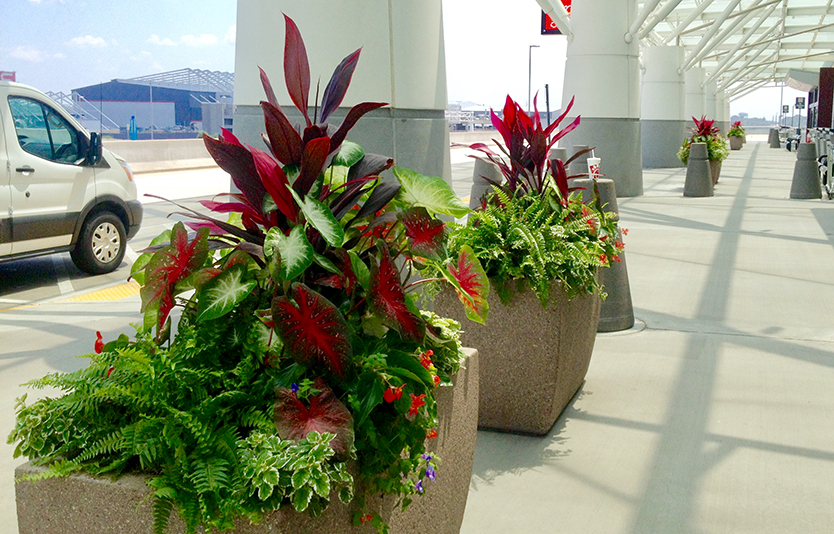 Matching container gardens for shade bring elegance to the main entry doors at the International Check-In. Cordyline, Boston Ferns, mixed caladiums, Dragonwing Begonias, Torenia, and Creeping Plectranthus bring color and texture where there is very little light.
Colorful displays greet visitors.
Hartsfield Jackson Atlanta International Airport is the busiest airport in the world.  It is the gateway to our city and the first impression that millions of visitors have of Atlanta and the United States. The seasonal color displays play a big role in creating that first "WOW" when visitors exit the terminals.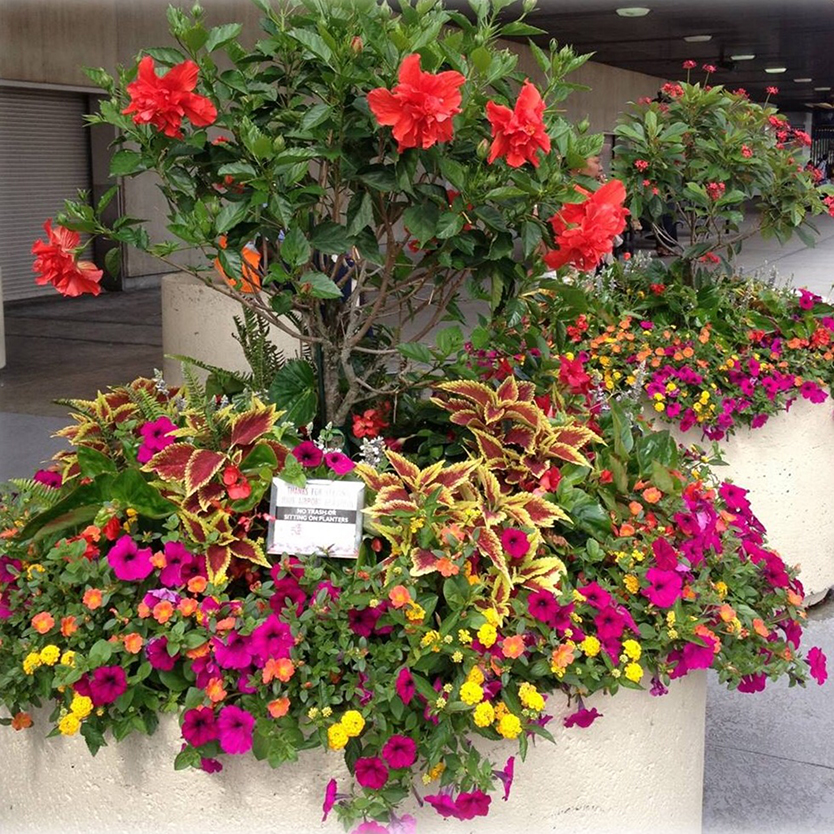 If concrete barriers are required for security purposes, why not make them beautiful?! These bright containers are the first things visitors see when they exit the concourse and experience Atlanta for the first time.
Pots are overplanted with large material at installation to minimize any confusion with a trash receptacle. The large plants, however, have proven to be a great hiding spot for airline contraband. Crews have found quite a collection of pocket knives, lighters, and other items prohibited on airplanes.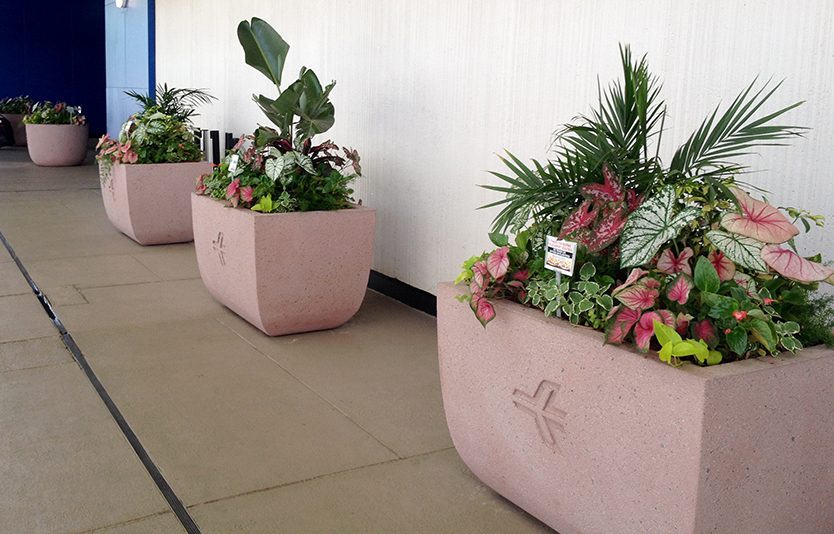 Most of the campus is not irrigated. Plant selections take this into consideration, with a focus on a more Water Smart palette. In addition, flowers must be resistant to urban wildlife. The grounds team has a dedicated truck to continually water over 11,000 sq ft and 73 pots that are spread throughout the Domestic and International Terminals.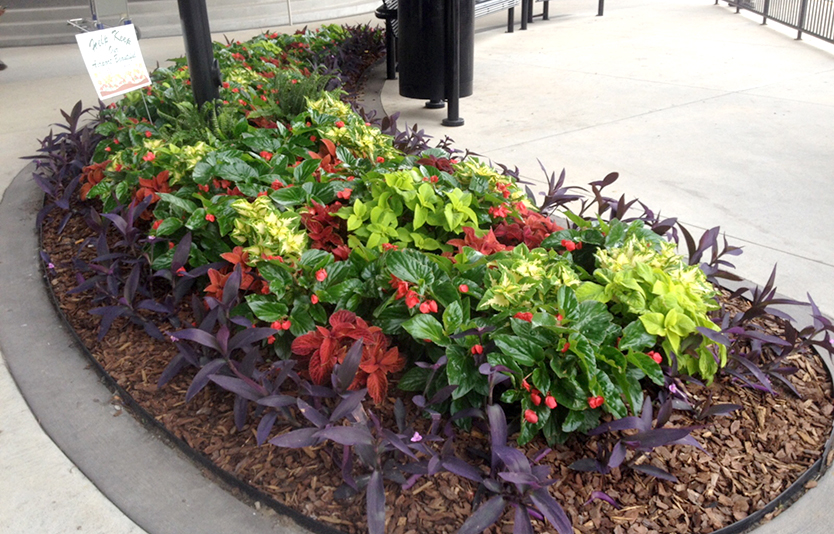 Four of these beds decorate a cool resting area for travelers. There is a roof over these beds. Mixed coleus, Whopper Begonias, and Setcreasea are well-suited to the low light conditions. All watering must be done by hand.
The end result is a beautiful labor of love. It translates into smiles for people from all over the globe.  What an honor to be included as a tiny thread in Atlanta's welcome mat!
---

When owner Jenny Hardgrave started Simply Flowers Inc. in 2001 she had $10 in her pocket and a dozen clients. She had already cut her teeth in the horticulture world as a seasonal color designer and production manager for a prominent Atlanta landscape company. This Tennessee native grew up in a family of entrepreneurs; she was willing to work hard and take chances. Her dream was to launch her own business – one that would concentrate solely on seasonal color. So with a box truck given to her by her father and an F-150 nicknamed Diva, Jenny and her small staff started changing the floral landscape in Metro Atlanta.
Simply Flowers has a reputation for unique designs, quality flowers and outstanding customer service. Now, the company has grown from 12 clients to over 700! Not only are Jenny's designs creative and colorful, she understands the importance of caring for the plants once they are in the ground.  With her TLC, flowers thrive!