Quick downloads: Schedule/Course Descriptions | Registration Info/Form
Dear Colleagues,
What is your #1 challenge?
Finding and keeping employees?
We understand. It's the same for all of us in this industry.
Answer? Invest in your workers.
Research shows that training employees is one of the best ways to keep them. Give them a chance to grow themselves and grow with you. Develop their skills and increase their productivity in the short term; develop their commitment to your company in the long term.
EDGE Expo provides just the training you and your employees need to help run and grow your business. And it's right here, all in one place.
See you there!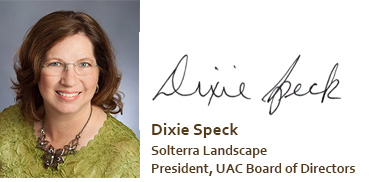 The EDGE for everyone working in every segment of the green industry PLUS continuing education credits.
Turf care
Landscape design
Sports turf management
Tree care
Lighting
Golf course management
Parks/rec management
Nursery/grower
Sod production
Landscape management
Landscape construction
Irrigation