Growing job education grows job opportunities
by Mary Kay Woodworth, Georgia UAC Executive Director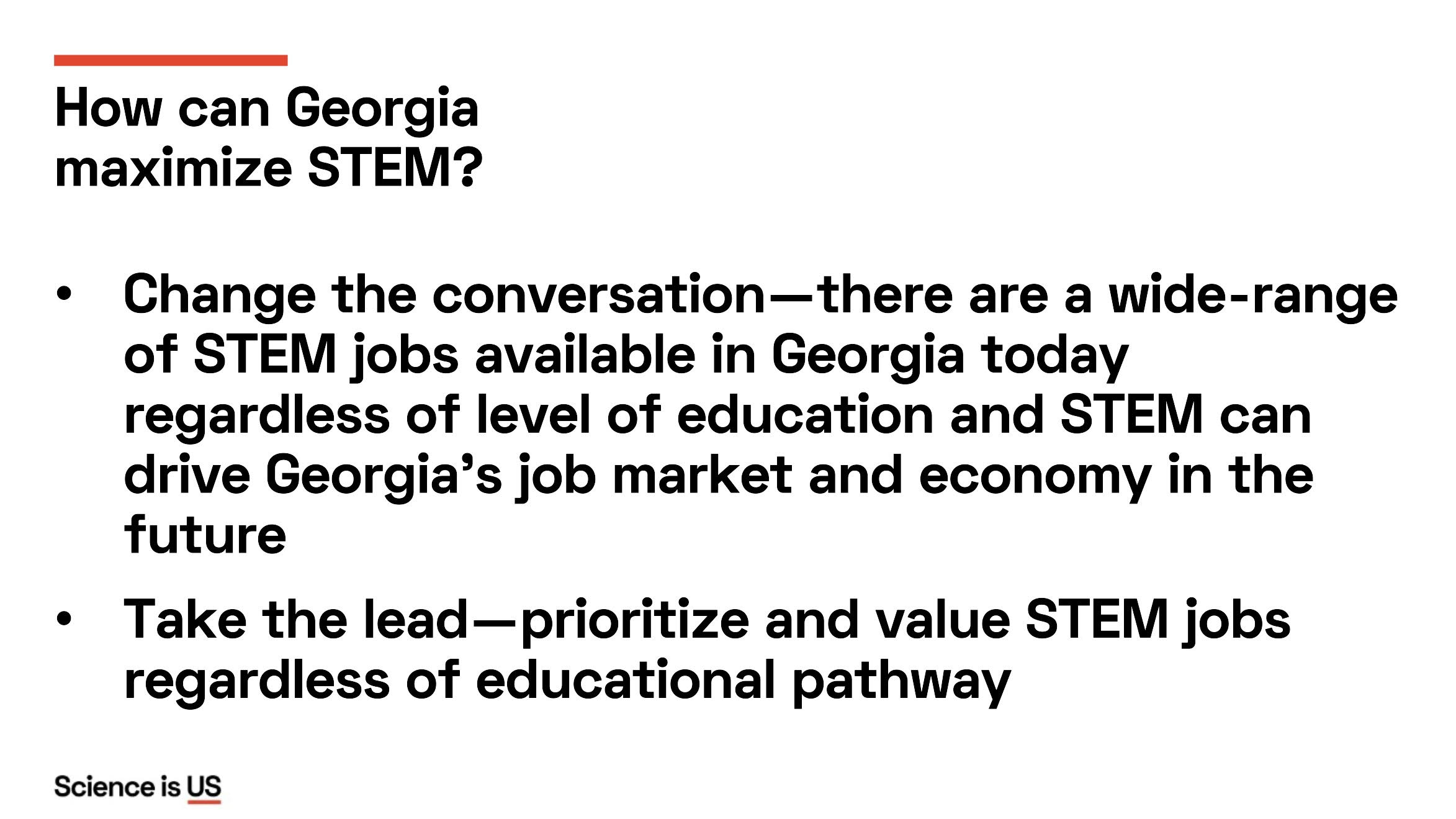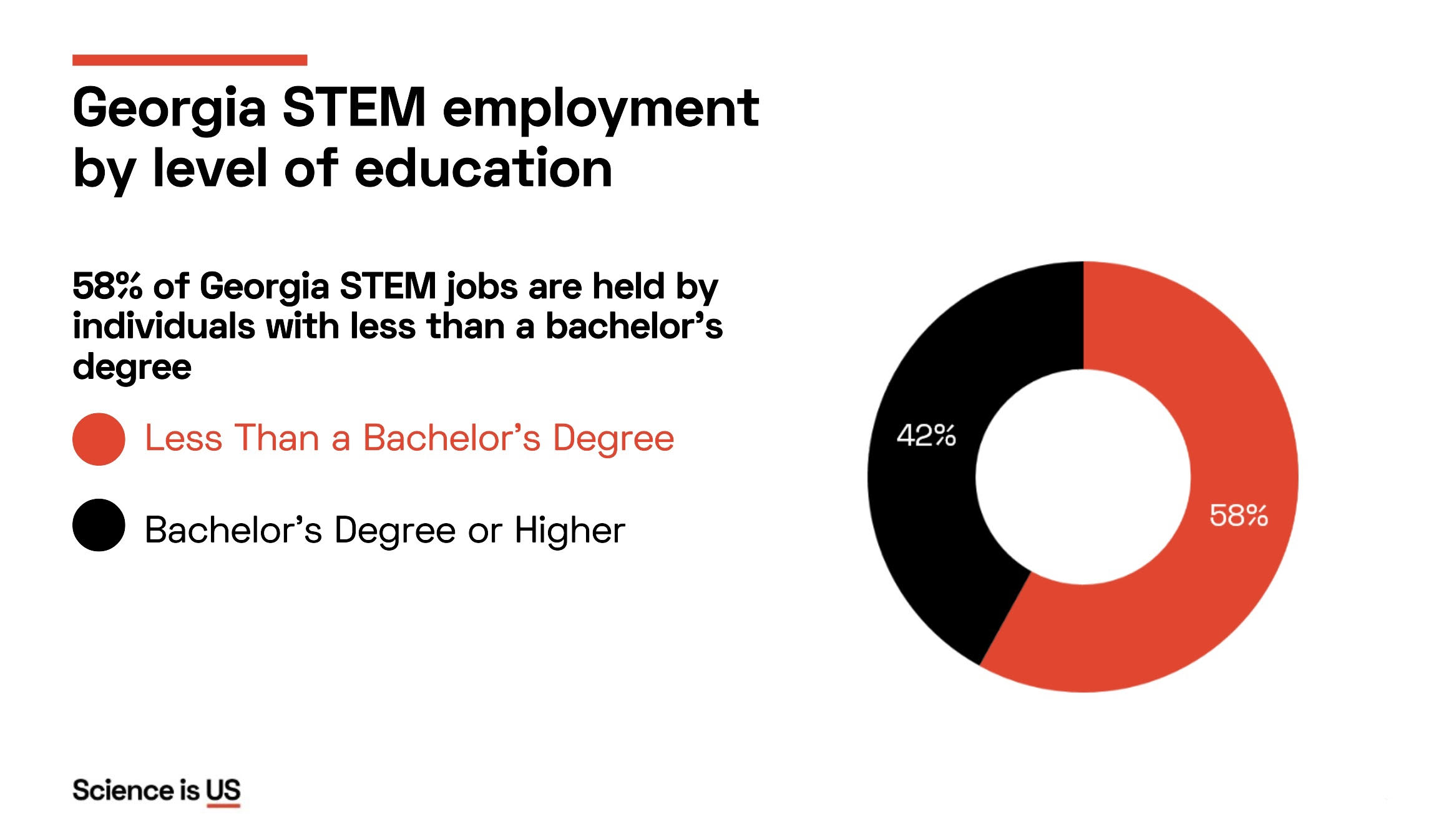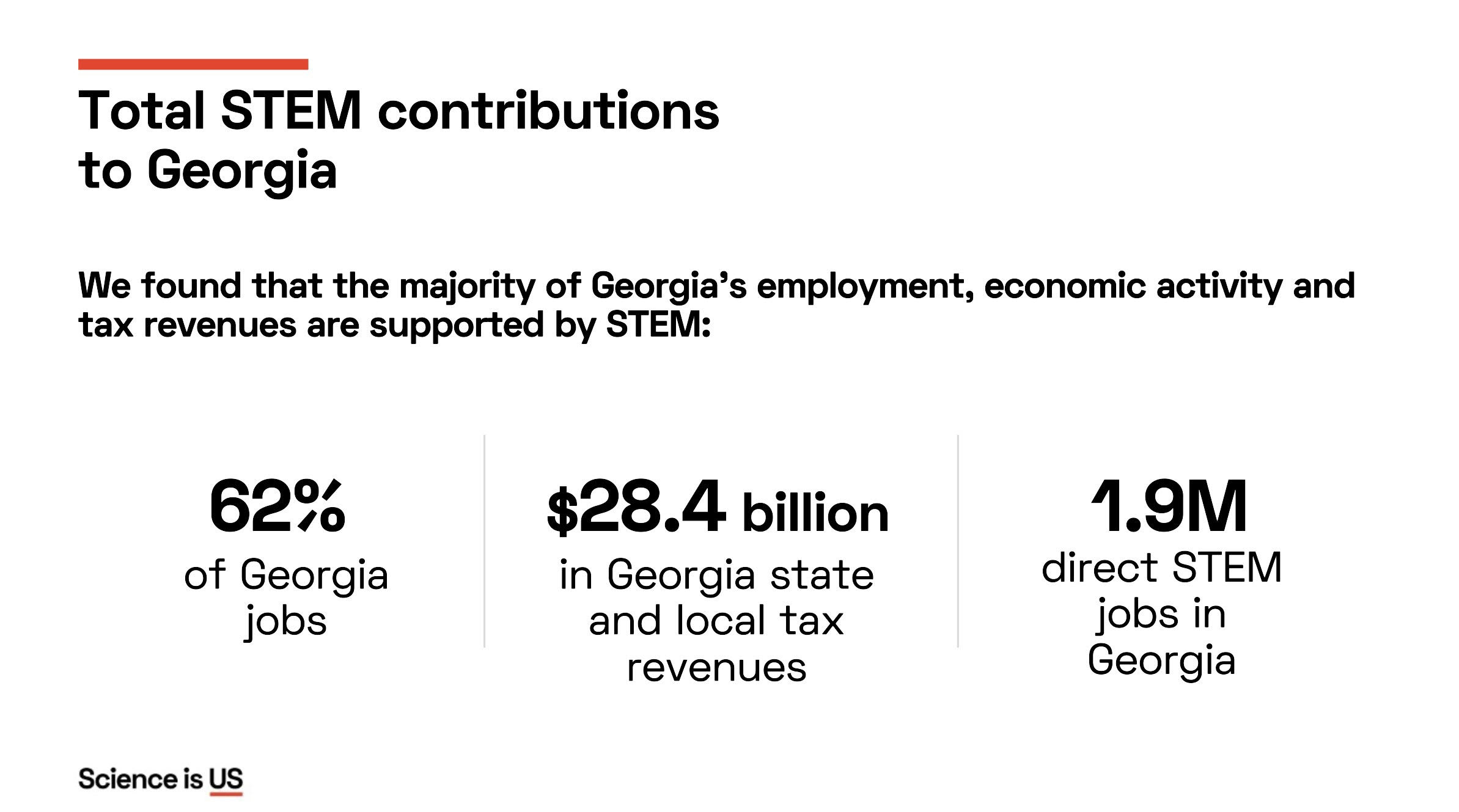 A recent economic analysis of Georgia's workforce shows we are home to 2.1 million jobs in STEM (science, technology, engineering, and math) related fields and more than half are held by residents who do not hold a bachelor's degree.
Data from the U.S. Bureau of Labor Statistics (BLS) showed Georgia added more than 186,000 STEM jobs between 2017 and 2021, an increase of 9.6% -- twice the national average of 4.7%. STEM positions now represent one-third of the state's labor force and almost 39% of gross domestic product.
As a member of the Georgia Urban Agriculture Council, such growth and demand come as no surprise. Our coordinated efforts with the University of Georgia, technical colleges across the state and workforce development programs such as FFA and Skills USA are all geared toward attracting students to the landscape industry sectors, most of which are STEM related.
Georgia's economy is deeply rooted in agriculture and agribusiness while new industries are making great strides in biotechnology, electric mobility, health and logistics. This diverse, successful economic engine thrives on STEM education and employment.
According to the "People of Science" economic analysis, 56% of Georgians who are STEM professionals do not have a bachelor's degree – earning their training through community colleges, apprenticeships, the military, vocational training and other technical education programs. The number of STEM professionals nationwide who do not hold a high school diploma is roughly equal to those who have doctoral or professional degrees.
The analysis effort was spearheaded by Science is US, a foundation-supported effort that brings together a diverse group of science, engineering, industry, higher education and labor organizations to galvanize a broad, bipartisan political base of support for science and technology.
The People of Science analysis was conducted by FTI Consulting and the analysis compared BLS data from 2017 and 2021, the most recent year available. The report also found that:
There are over 2.1 million STEM professionals in Georgia, comprising 34% of the state's workforce;
39% of the state's economy is directly attributable to STEM activity with $266.7 billion directly contributed to Georgia's GDP;
55.9% of the state's STEM professionals do not hold a bachelor's degree; and
State and local tax revenues generated by STEM employment totaled 2021 to $58.7 billion.
"With its very low unemployment rate Georgia faces a particular need to educate, train and recruit STEM professionals of the future, so it is critical that educators, business leaders and public policy makers work together to develop a workforce ready and able to lead in the next STEM generation."
~ Rachel Kerestes, Executive Director, Science is US.
Fueling opportunities
UAC will continue to invest time and resources to expand the outreach to potential employees as well as support state and private funding initiatives to fuel these education opportunities.
It is also critical to the future STEM labor pool that educators and parents support pursuits for all aspects of education. There is a role for job training, technical college credentials, as well as university degrees. STEM related jobs can be found in each of these program structures.
About People of Science
Science is everyone and everywhere. And science is the American economy. More than 67 million workers in the United States are STEM professionals–34% of the nation's workforce–the majority of which (55%) do not hold a bachelor's degree.
For more information on the People of Science economic analysis, visit scienceisus.org/people-of-science.
Read the full report
See the executive summary
Get the news release