LPU: Schedule at a glance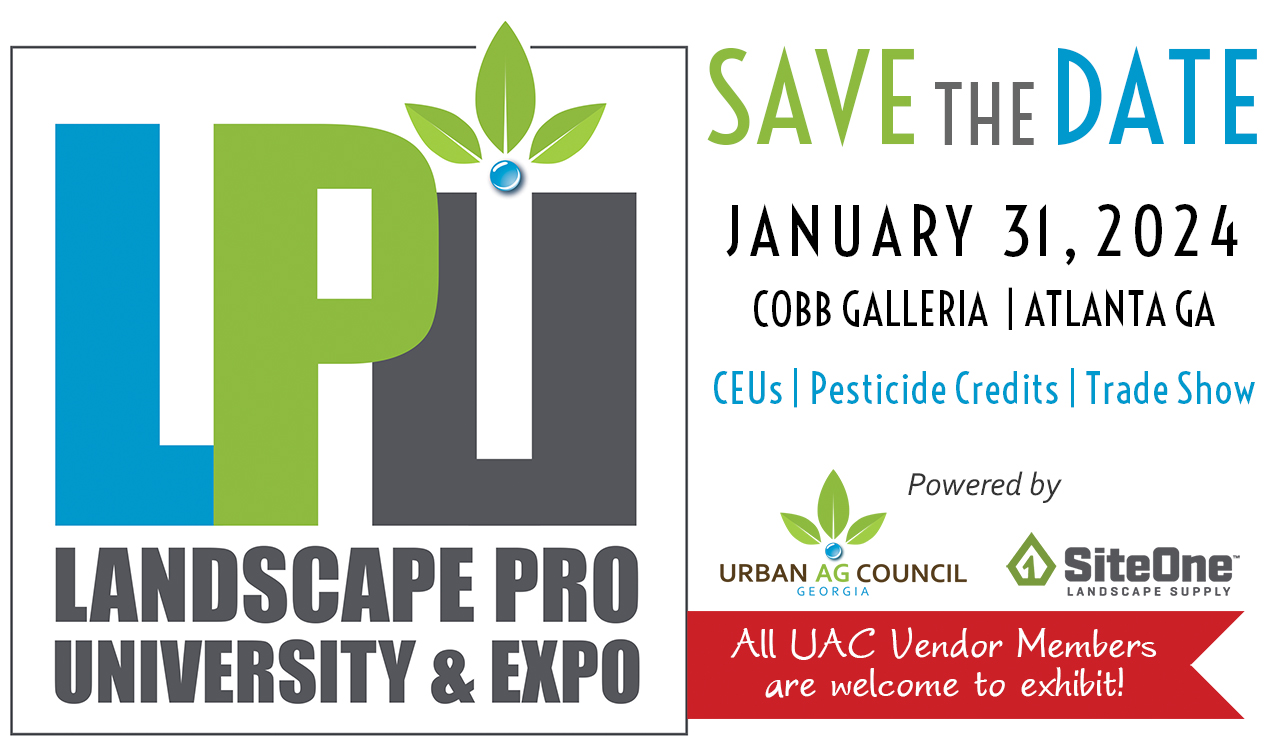 Quick links
Schedule, educational tracks, exhibitor information coming soon!
Options to get the information and training you need!
Landscape Pro University
7:00 am - 8:00 am - Check in and onsite registration
Select the track that works for you:
1. Landscape Design Seminar: Designing the Environmentally Responsive Landscape...a Nature-Inspired Approach
2. Georgia Pesticide License Review for Exam
This full-day training is intended for turfgrass and ornamental landscape employees interested in attaining the Commercial Pesticide Applicator's Category 24 License in Georgia. This license is required for anyone who does contract spraying of herbicides, insecticides, and fungicides in Georgia for residential, industrial, or business applications. This training also is open to licensed applicators who would like a refresher course.
3. Green Industry Conference - mix or match topic areas hourly from the following 1-hour sessions or choose Spanish taught classes for all 5 sessions!